The Coppa Club is a classy London rooftop restaurant with stunning views of the Thames and Tower Bridge from its glass igloo-style dining rooms. The Coppa Club provides customers with heated bubble constructions during the cooler holiday months so that they may enjoy a meal with a view while being pampered in warmth.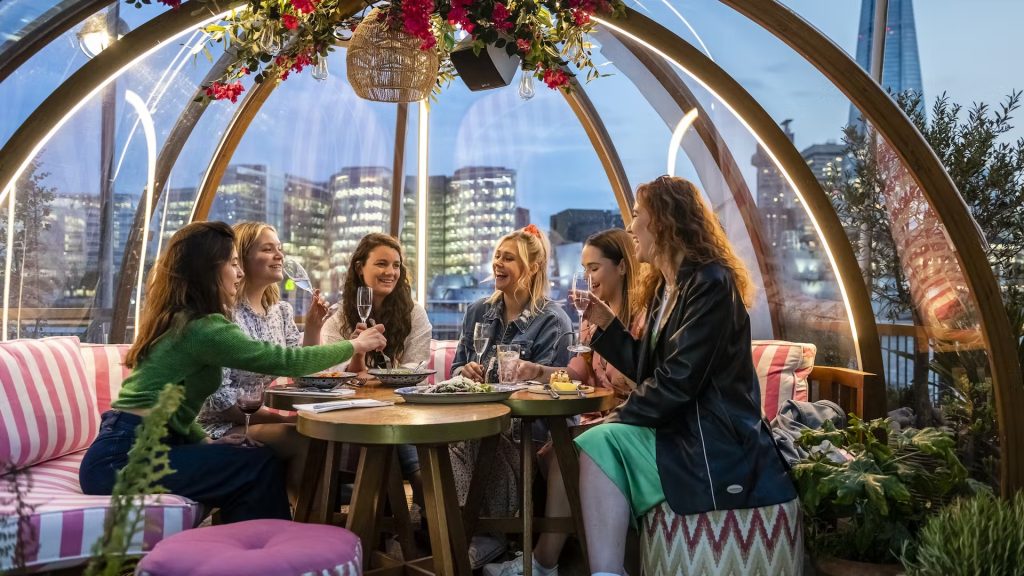 The Coppa Club's glass bubbles on the rooftop are made of clear PVC so that patrons can take in the breathtaking panorama of London below. Igloos have beautiful furniture including tables and chairs made of wood, plush sofas and armchairs with warm cushions and wool blankets. There are certain igloos that are intended for couples, but those that can fit up to eight people can be used at any time. Igloos also have cutting-edge technology, with a button that summons waiters.
Breakfast, lunch, dinner, and drinks are available at the Coppa Club every day of the week, to dine in these lovely "warm bubbles" .