Dior has ingeniously transformed the pool deck of the Beverly Hills hotel into a veritable haven for summer shoppers, in order to showcase and promote their latest Dioriviera capsule collection.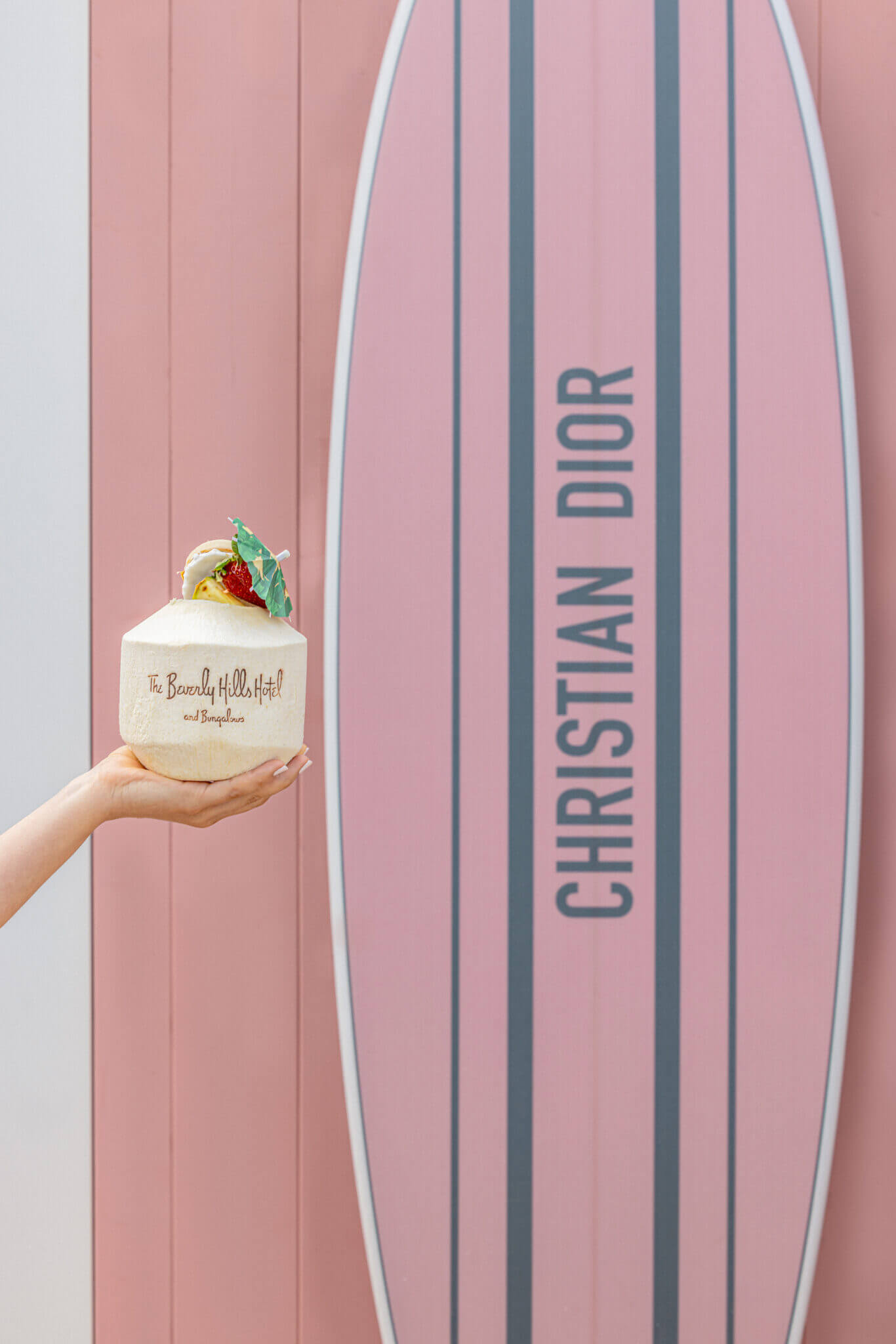 Dior, the esteemed fashion brand, has recently undertaken a temporary transformation of the renowned outdoor pool area of the Beverly Hills hotel in Los Angeles. This endeavor serves as a promotional effort for their latest Dioriviera capsule collection, and has resulted in a stunning and sophisticated activation.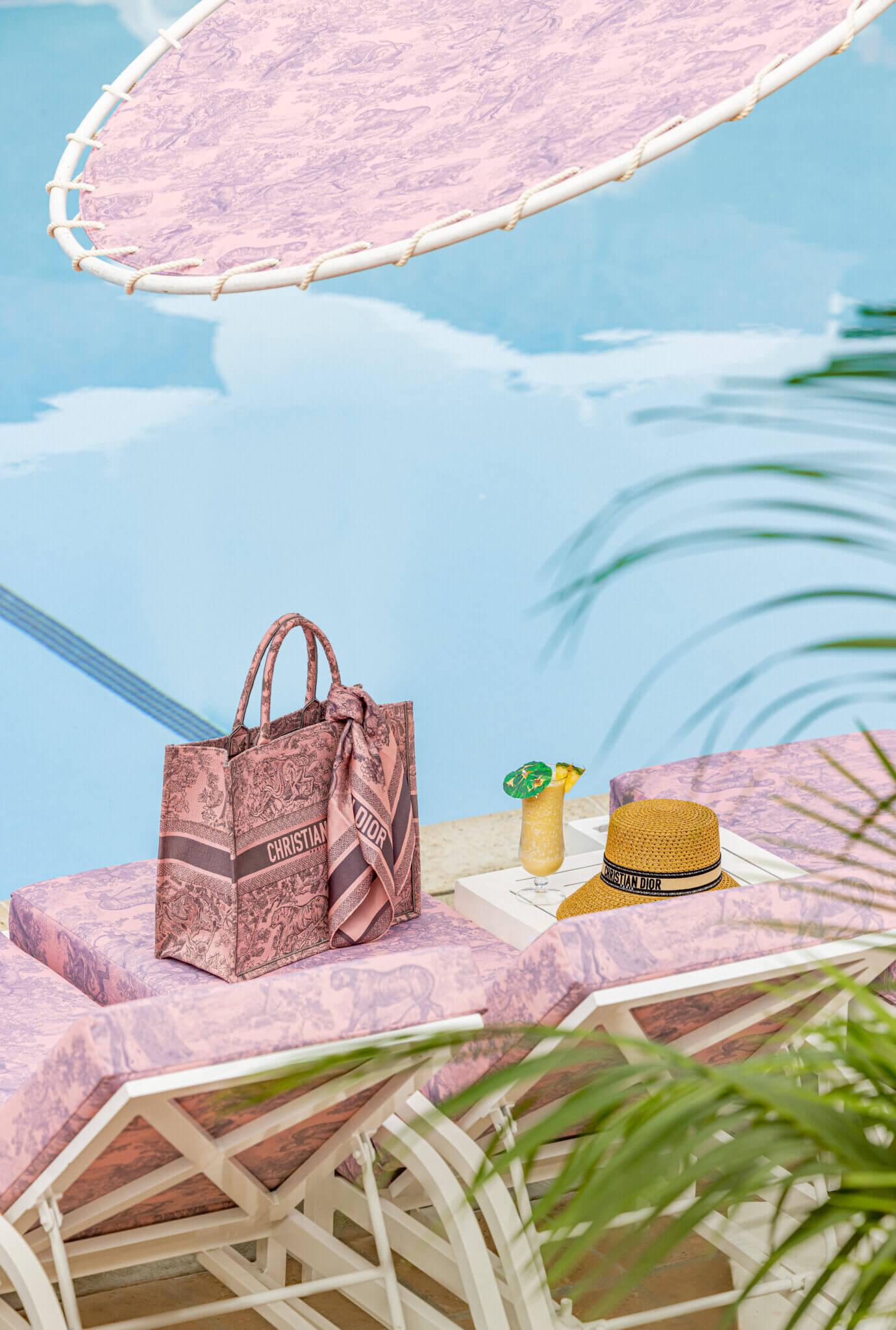 From now until September of 2023, visitors will encounter cabins on the upper tier of the pool deck that are imbued with a surf-inspired aesthetic. Additionally, cabanas, umbrellas, and lounge chairs are adorned with Dior's latest Toile de Jouy fabric, which features a delightful combination of pink and grey hues. During the weekends, a mobile cart operated by Dior is available to offer patrons delectable servings of gelato.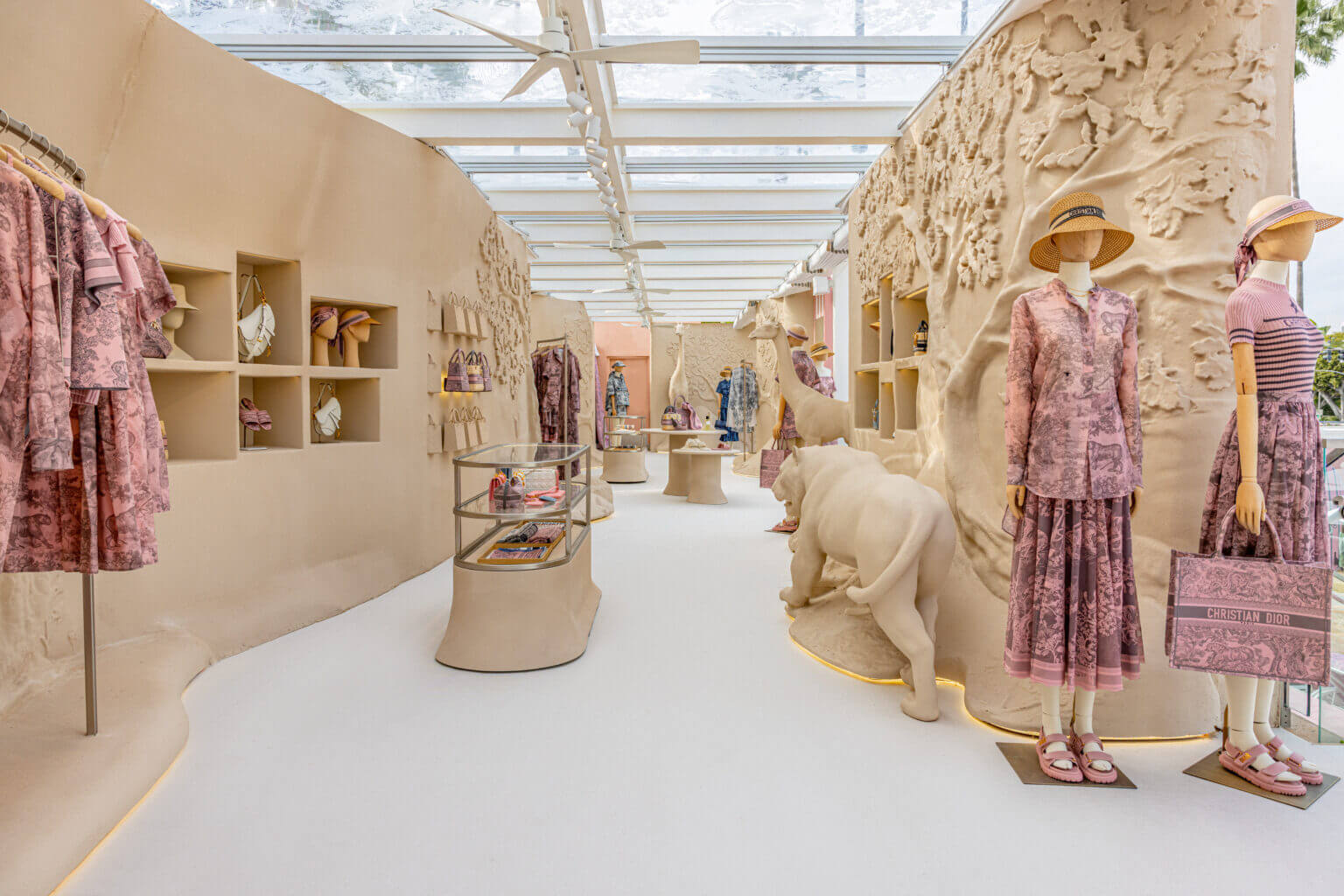 Adjacent to the pool area lies a distinguished Dior Le Jardin Des Rêves spa cabana, catering exclusively to hotel guests. This facility provides access to four distinctive Dior treatments for both the face and body, available daily from 10am to 4pm.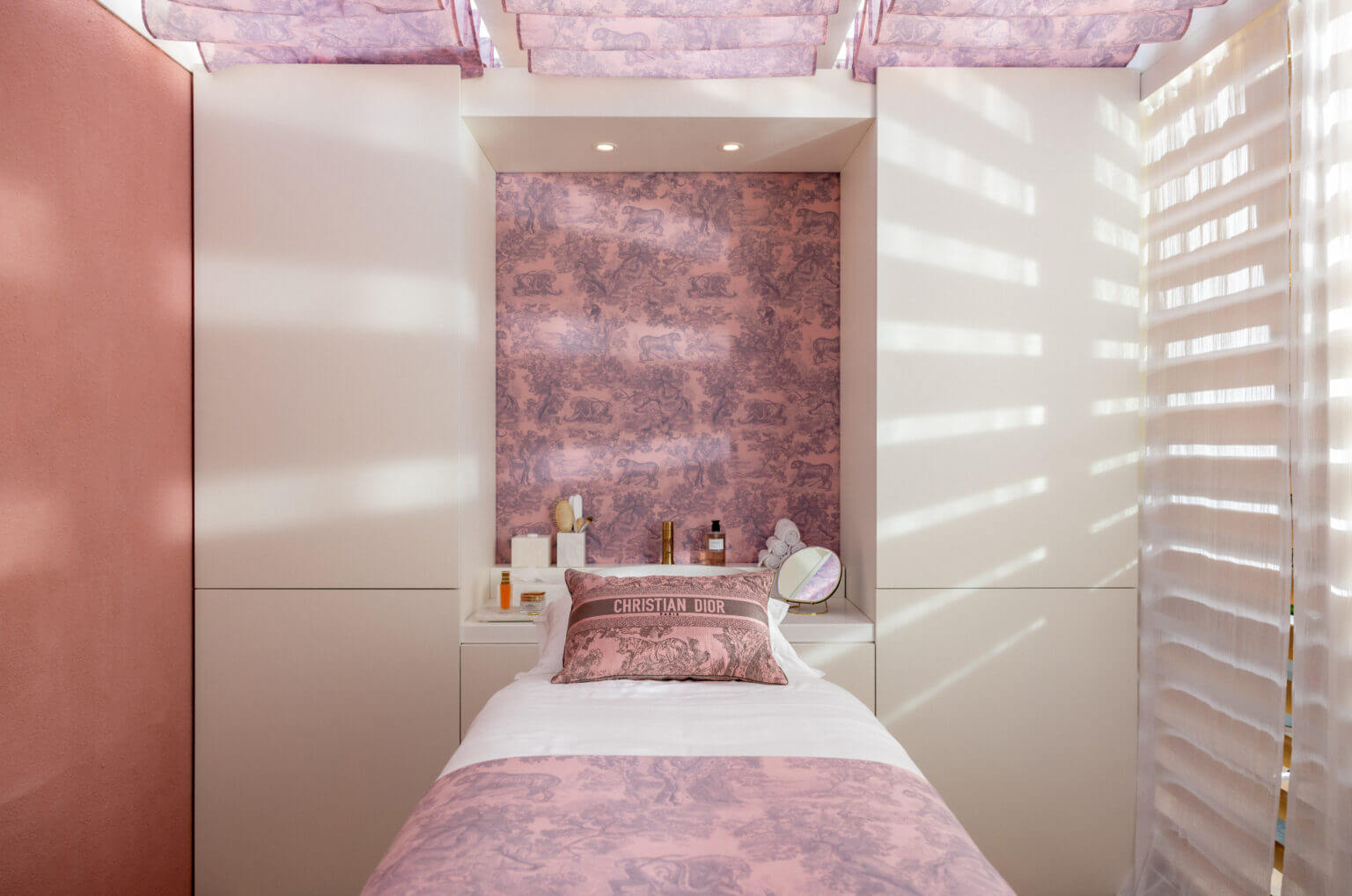 The establishment offers a duo of facial treatments, namely the L'or de Vie Miracle Treatment and the Dior Prestige Haute Precision, which span for 90 and 60 minutes, respectively. The former is designed to complement the L'or de Vie Line, while the latter employs the Dior Prestige line. Regarding the corporeal form, one may avail oneself of the New Look, a 60-minute massage aimed at reducing adipose tissue, or the Constellation, a 90-minute therapeutic session designed to promote relaxation.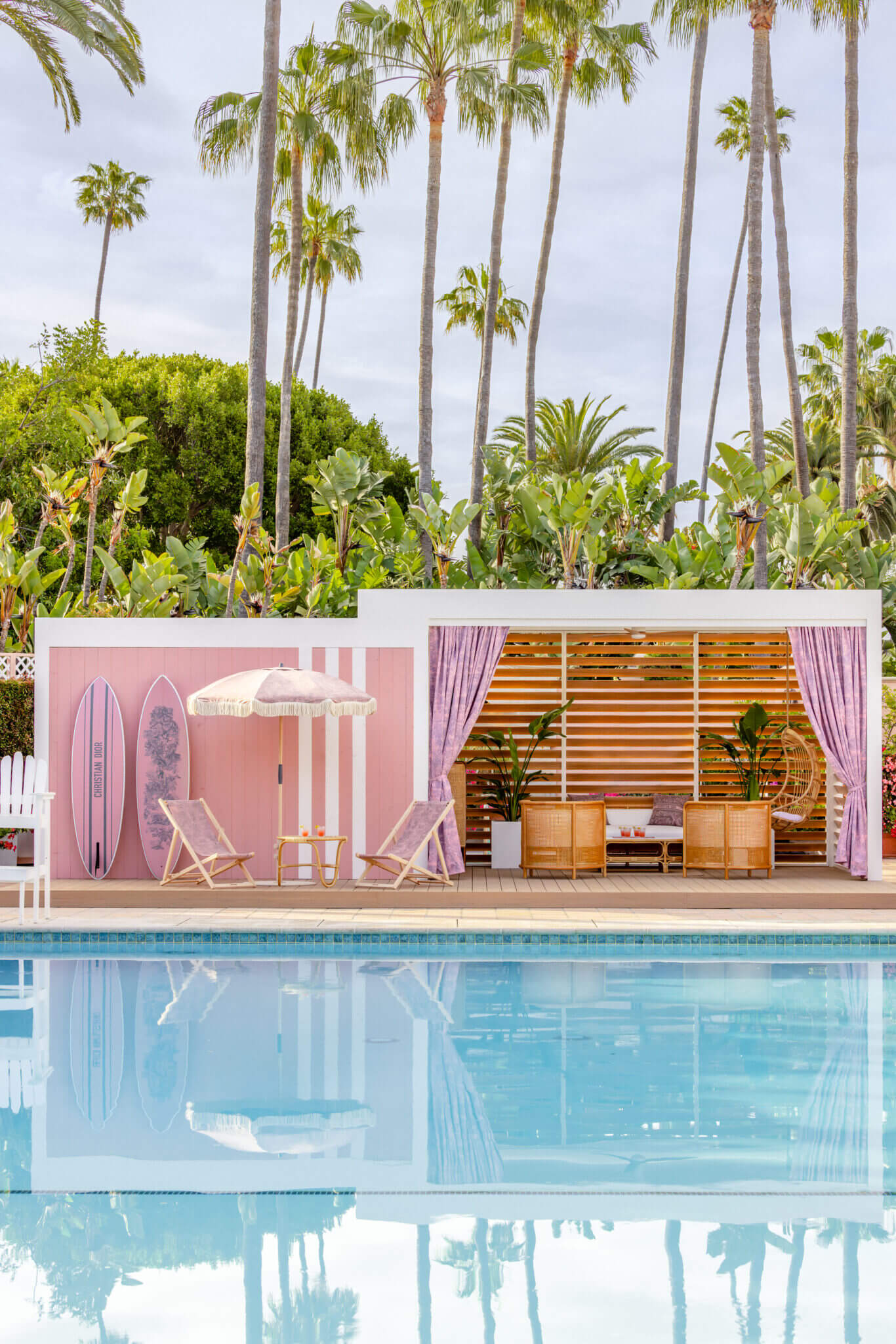 Of paramount significance to this brand collaboration is a temporary Dior retail establishment that operates on a daily basis from 9 in the morning until 6 in the evening, boasting decor that draws inspiration from the architectural form of sandcastles. Within the confines of the establishment, a Dioriviera capsule collection, meticulously crafted by the esteemed Maria Grazia Chiuri, is made available for purchase. This collection boasts a selection of signature Dior garments, including skirts, dresses, shorts, and swimsuits, all of which are fashioned from the same exquisite pink and grey Toile de Jouy fabric.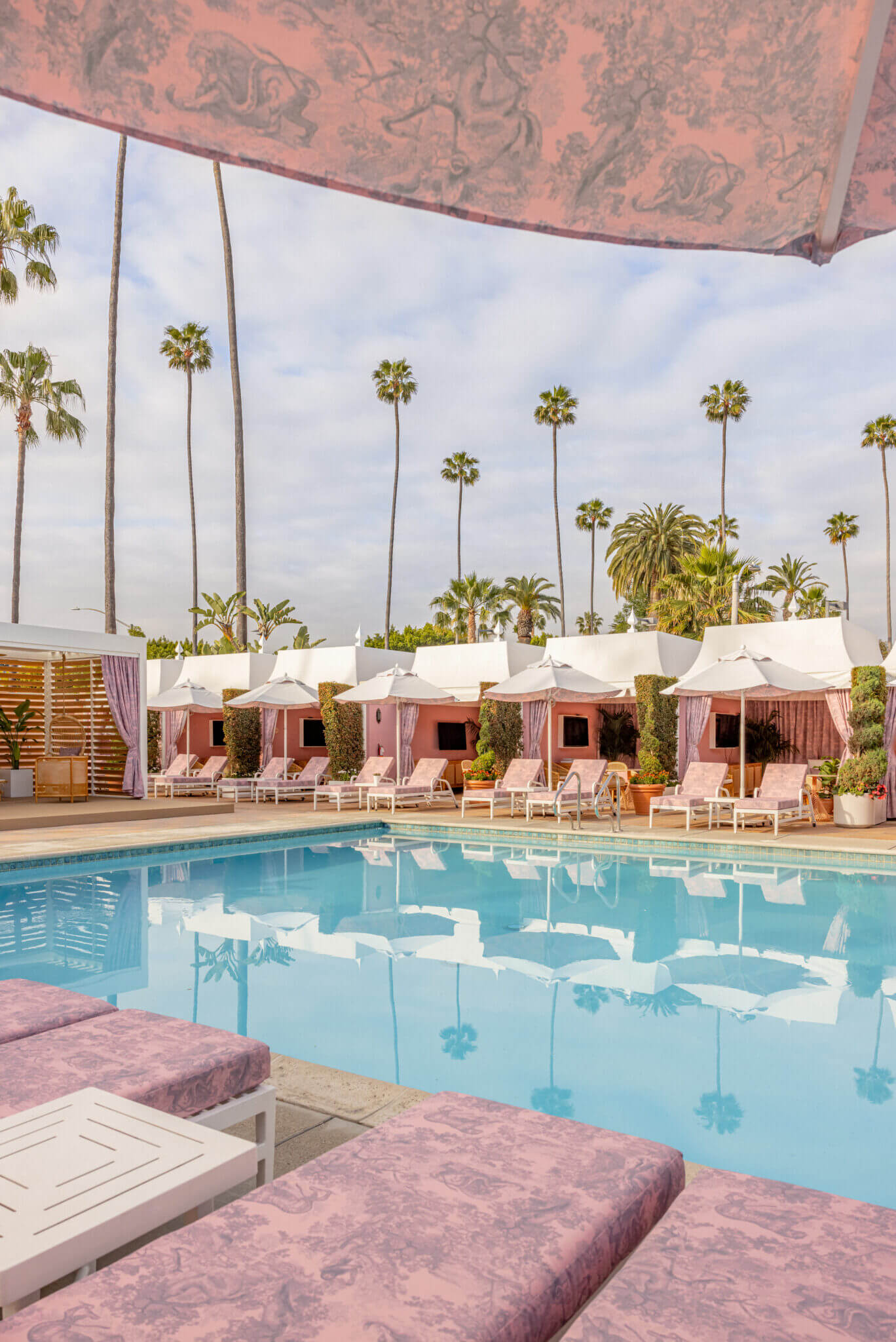 The Dior print featuring the indigenous flora and fauna of France is also available on a range of luxury items, including silk scarves, Lady Dior and Dior Book Tote bags, Dway mules, and J'Adior pumps. Furthermore, available for purchase are Dior marinières striped T-shirts and branded straw hats, surfboards adorned with the iconic "Christian Dior" logo, yoga mats, parasols, beach games, tableware, placemats, and embroidered cushions.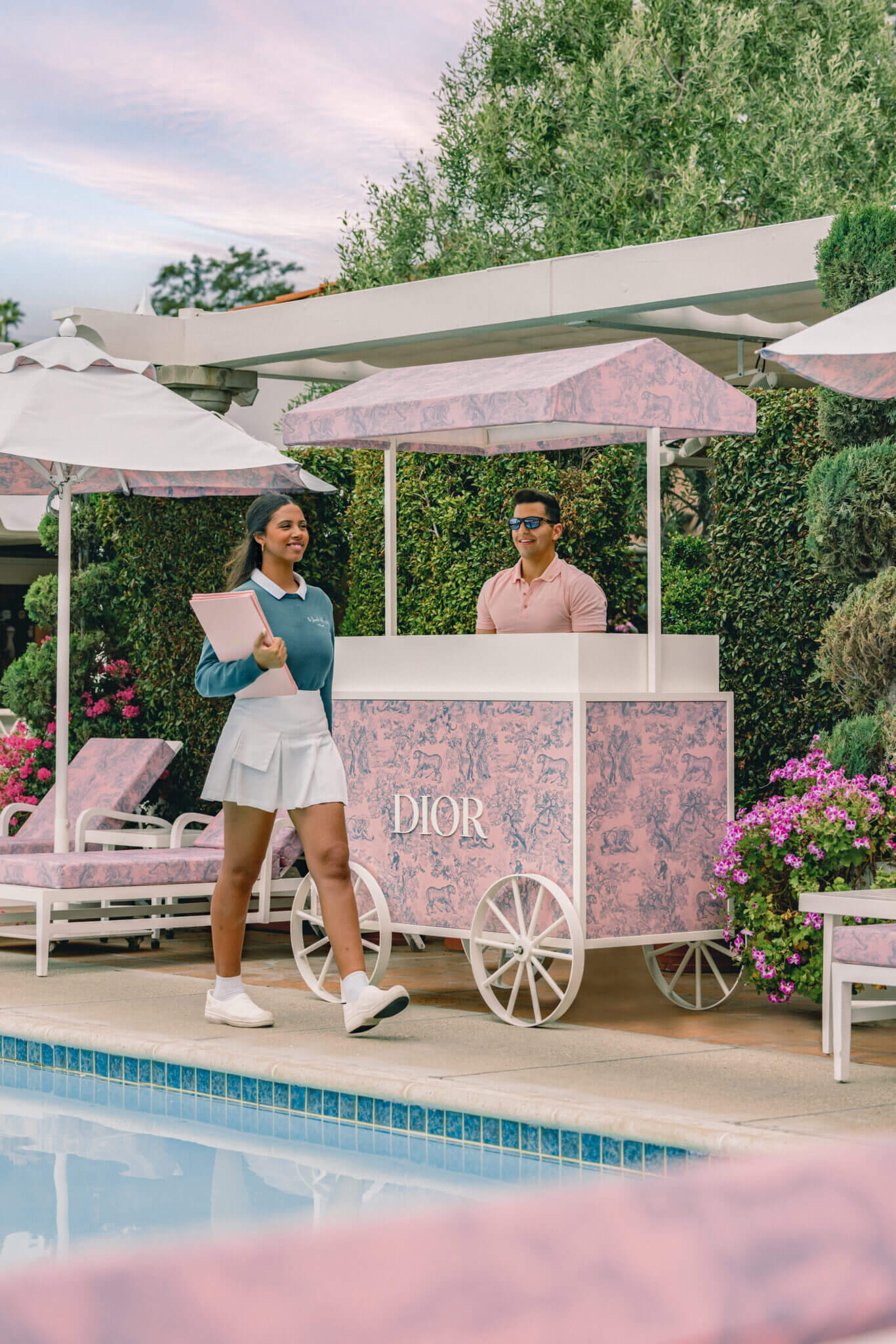 The Beverly Hills hotel is a constituent of the esteemed Dorchester Collection, which boasts of other distinguished properties such as the Dorchester in London and the Bel-Air in LA, to name a few.