One of Hungary's most evocative attractions is not more than 100 kilometers (less than 60 miles) from Budapest, in the town of Egerszalók in the province of Heves. Nature has only ever created springs of thermal water as stunning as those in Hungary's terraced pools in two other sites on Earth: Pamukkale, Turkey, and Yellowstone National Park, USA's Mammoth Hot Springs.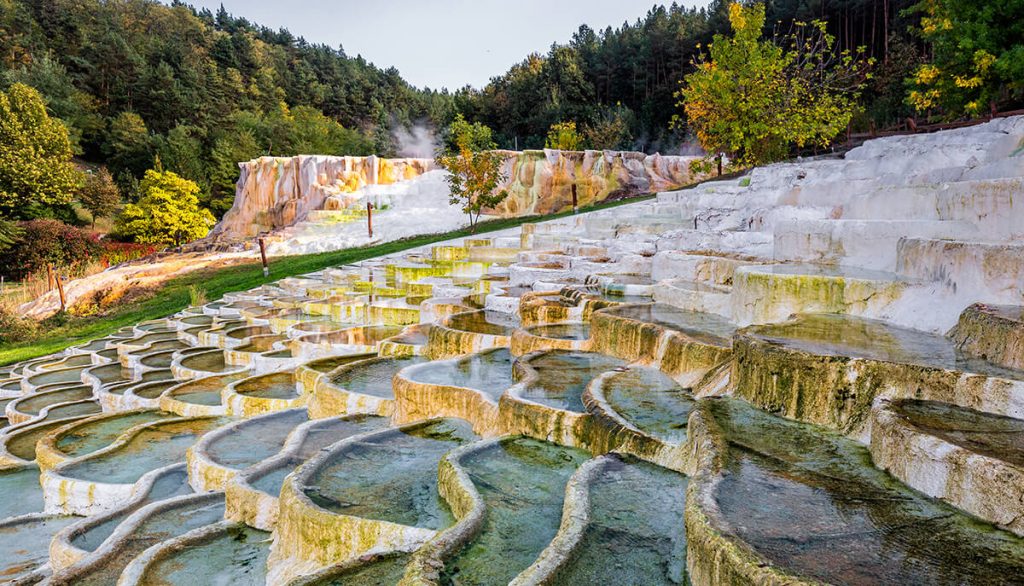 Egerszalók's healing waters have high concentrations of calcium, sodium, magnesium, and sulphur, among other minerals. At a depth of 410 meters, these hot springs attain temperatures of 65°C to 68°C. The constant flow of water has, over time, transformed a stunning stretch of roughly 1200 square meters into very white terraced ponds, creating a landscape reminiscent of the moon. Joint and rheumatic disease sufferers have made this 1961 find during oil and natural gas exploration one of the most popular spas in the country.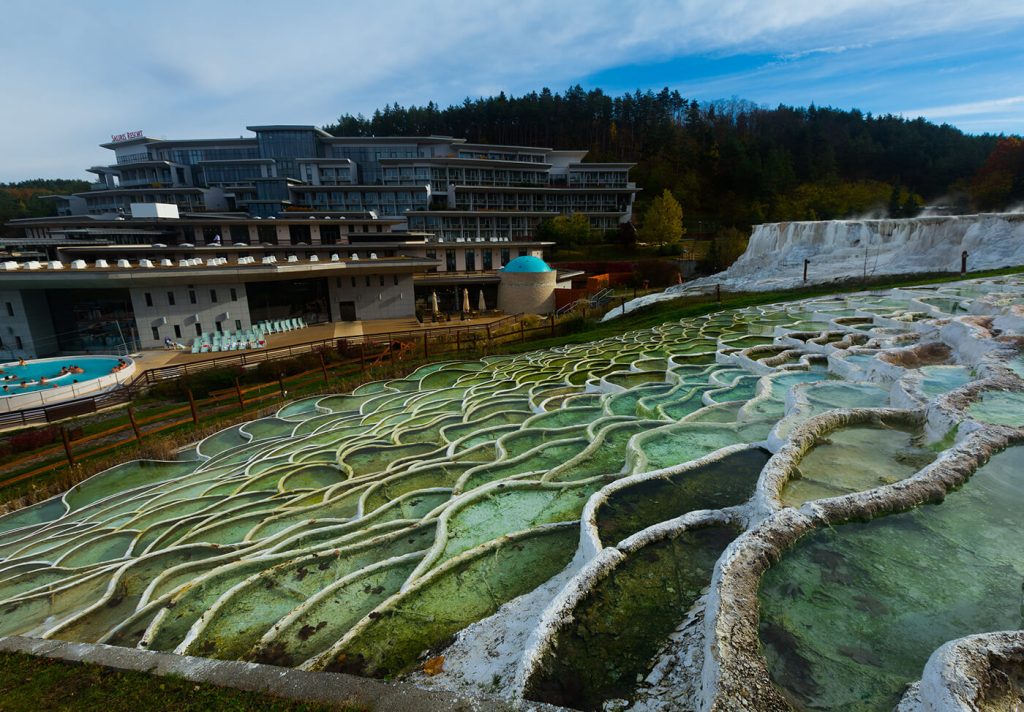 In 2007, the first modern spas opened their doors, featuring amenities such as hydro-massage tubs, saltwater pools, steam rooms, and relaxation rooms. If you need to recharge your batteries, this beautiful haven is just the spot to do it. Take advantage of the 8:00 AM and 5:00 PM daily tours departing from Budapest and heading to Egerszalók Terme to experience this wonderland.