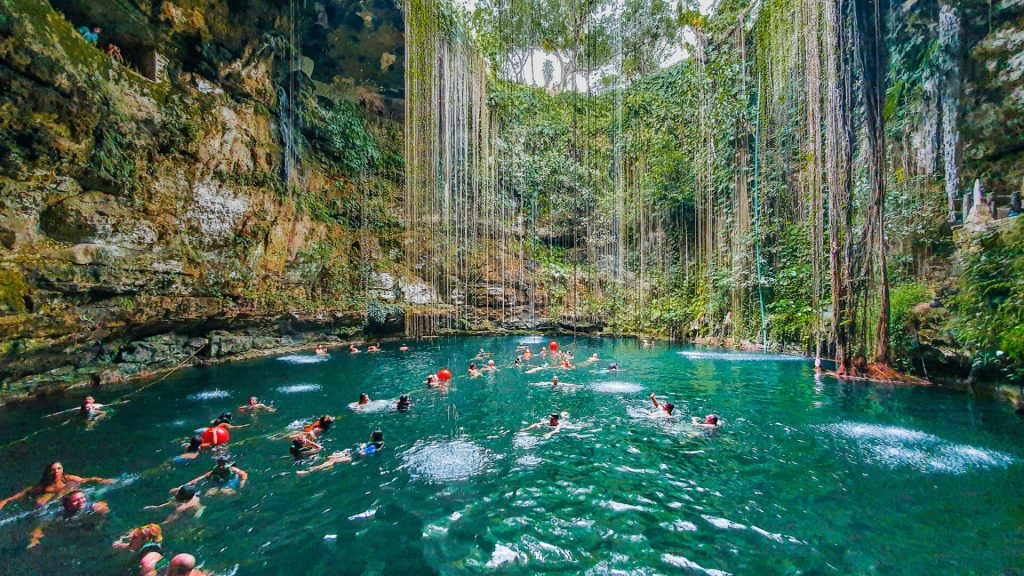 One of the most evocative sights in all of Yucatán is Ik Kil, or the "Sacred Blue Cenote," as it is also called. In the town of Pisté, about 2 miles from Chichen Itza, lies a natural freshwater basin surrounded by deep tropical jungle. It starts around 26 meters down and has a diameter of roughly 60 meters and a depth of nearly 40 meters. It is often considered to be the most stunning and well-known natural cenote in Mexico.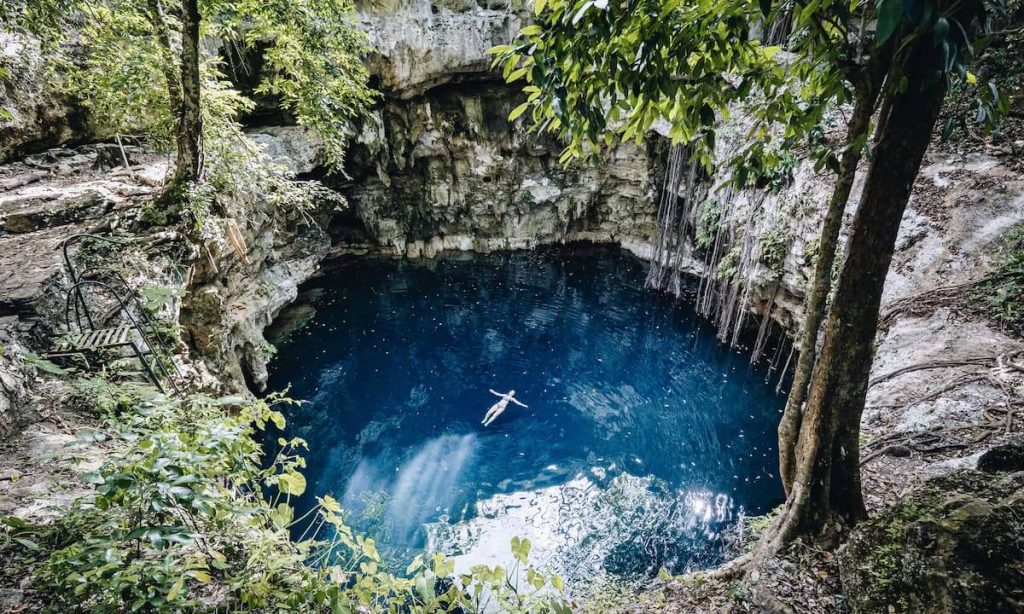 Cenotes are natural ponds and lagoons with crystal-clear water that were formed when a limestone wall collapsed and precipitation flooded the resulting void. The word "holy well" in D'zonol, an old Mayan language, is the source of the Spanish word "cenote." For the ancient Maya, these amazing sinkholes or chasms were holy sites for human sacrifice and prayer to the rain deity because they were the only source of fresh water in the forest.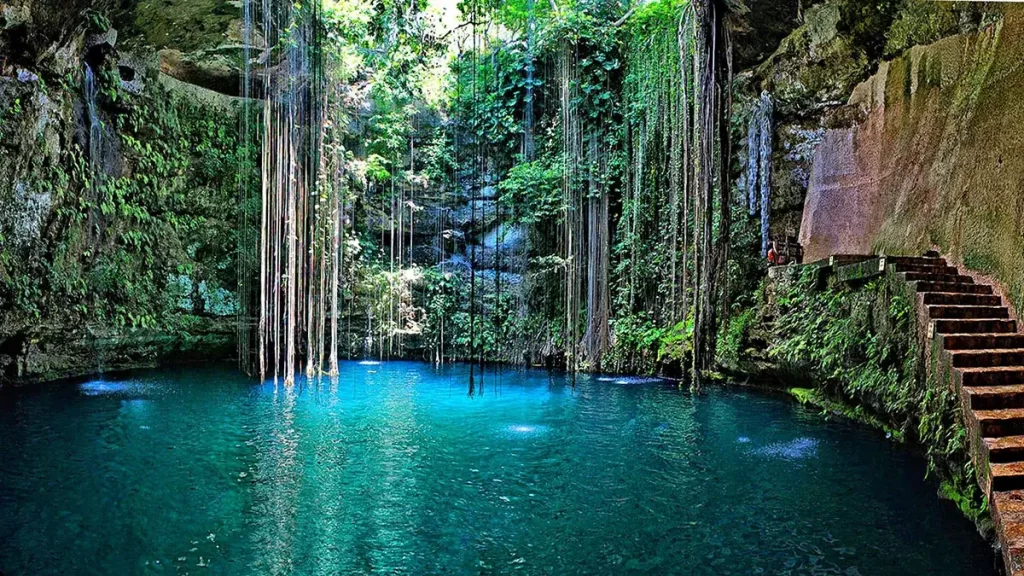 Around the sides of the enormous entrance to Cenote Ik Kil are smaller waterfalls. Several lianas and other climbing plants are nourished by these waterfalls and make their way down to the water's surface, where countless tiny fish swim. This subterranean haven is a veritable heaven, complete with natural light and the chirping of countless birds.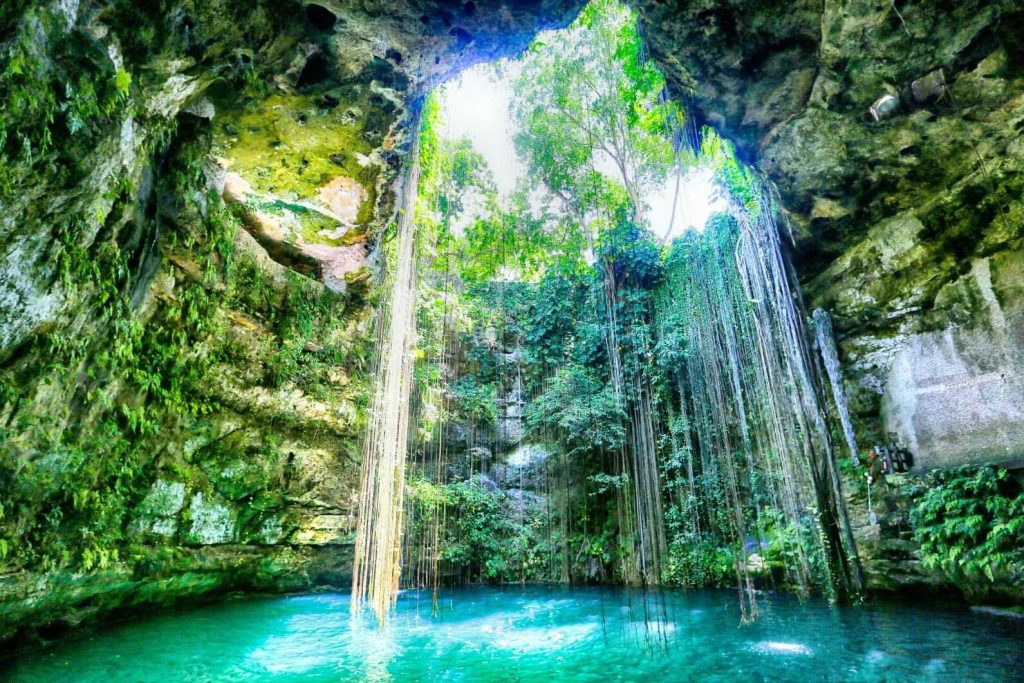 The stairs carved into the stone are pleasant and lead down to the diving platform. Every day of the year, between the hours of 8 AM and 5 PM, a security guard is on duty, and life vests and other equipment for safe swimming are available for rent at the location. It's an oasis in the middle of the Yucatán jungle, with breathtaking vistas and dramatic light and shadow displays.