We're in full summer mode, which means one thing: get us to the water as soon as possible. All these cold dips and cold drinks got us to thinking: if we had a dream list of the coolest swimming pools, where would they be?
It turns out that there are some really beautiful pools out there. Some of them have views of the ocean or the mountains, while others are high above a busy city or right at the tree line. No matter what you like, there's something here for you. So let's dive into #TravelFriday and the world's DREAMIEST hotels' pools.
1

Drift aimlessly between Sky and Sea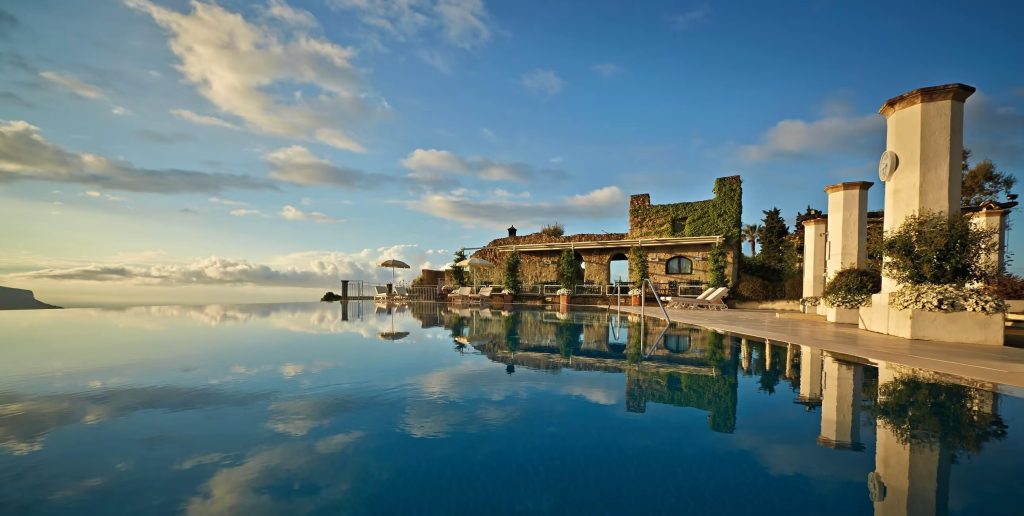 However, the Belmond Hotel Caruso is the only place to stay if you want to swim in an infinity pool that looks out over the cliffs at a secret gem location.
2

Ocean, make a splash with Pool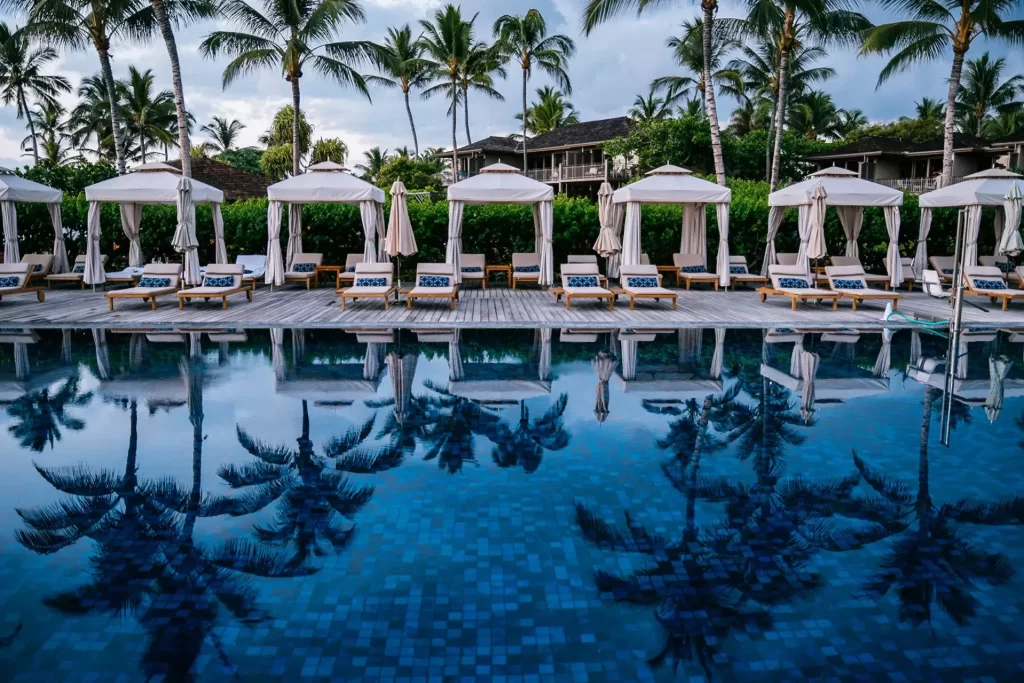 Come swim with the fish—all 4,000 of them. The Four Seasons Resort at Hualalai features a "aquarium" called King's Pond that holds 1.8 million gallons of water and was hewn out of the surrounding lava rock. Spend some time in the water with some exotic pals and enjoy a tropical drink by the pond…I mean, you just can't lose.
3

Sea On the Rocks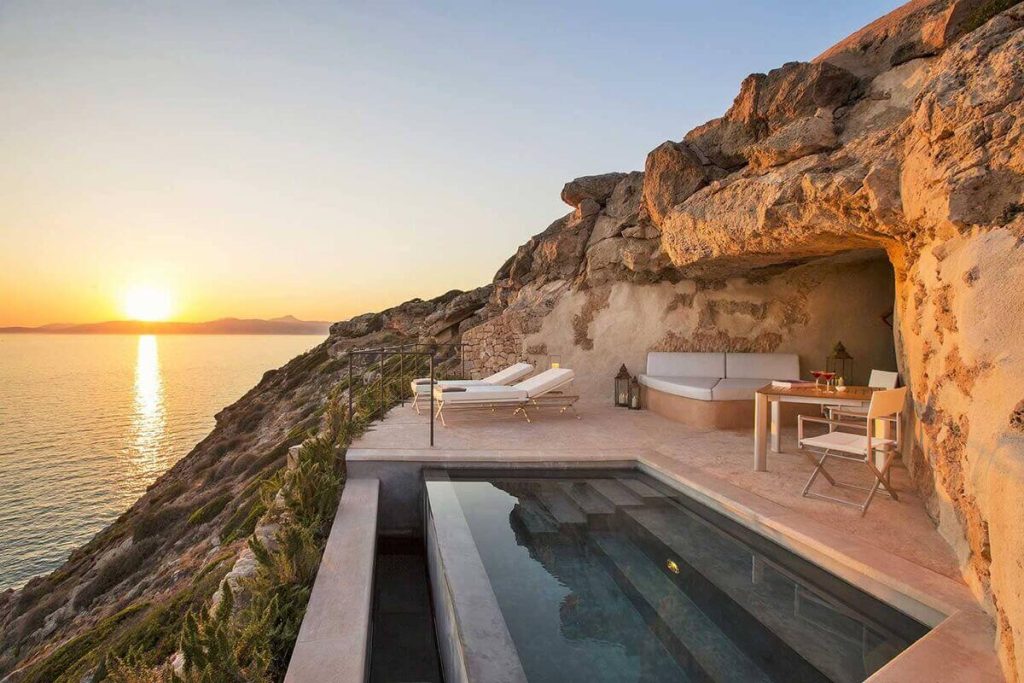 Cap Rocat, in Spain, is a stunning former military fortress. This boutique hotel has just 24 rooms and is known for its tranquil waters, beautiful architecture, and delectable cuisine.
4

Temple of Zen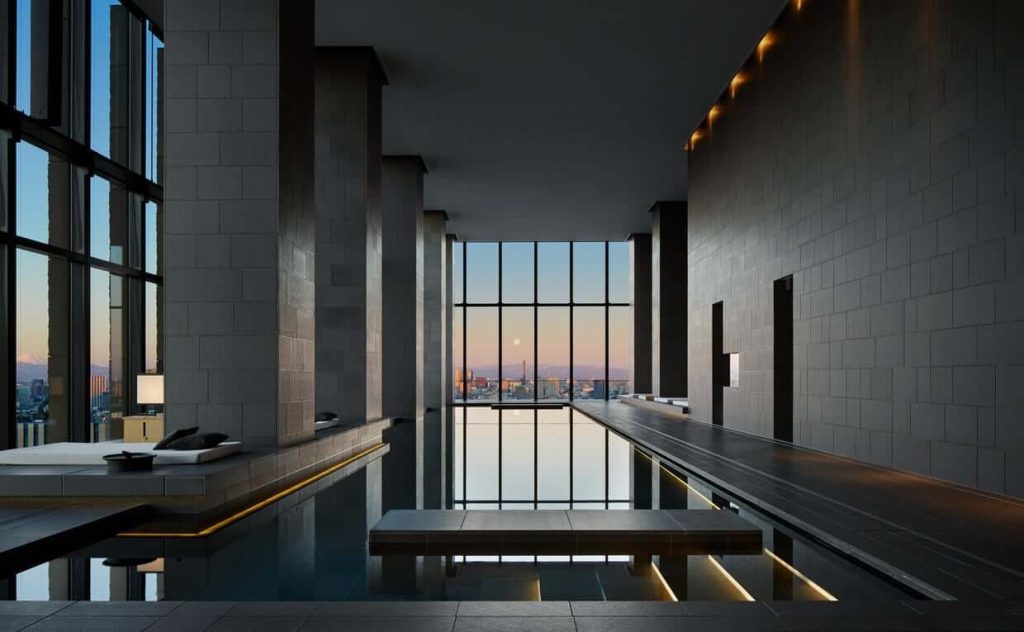 The Aman Tokyo is a haven of creativity for those who appreciate tasteful minimalism. Enjoy the tranquility of a traditional Japanese bath while listening to the sounds of the city below.
5

Dive into the Deep End of Excitement with This Pool!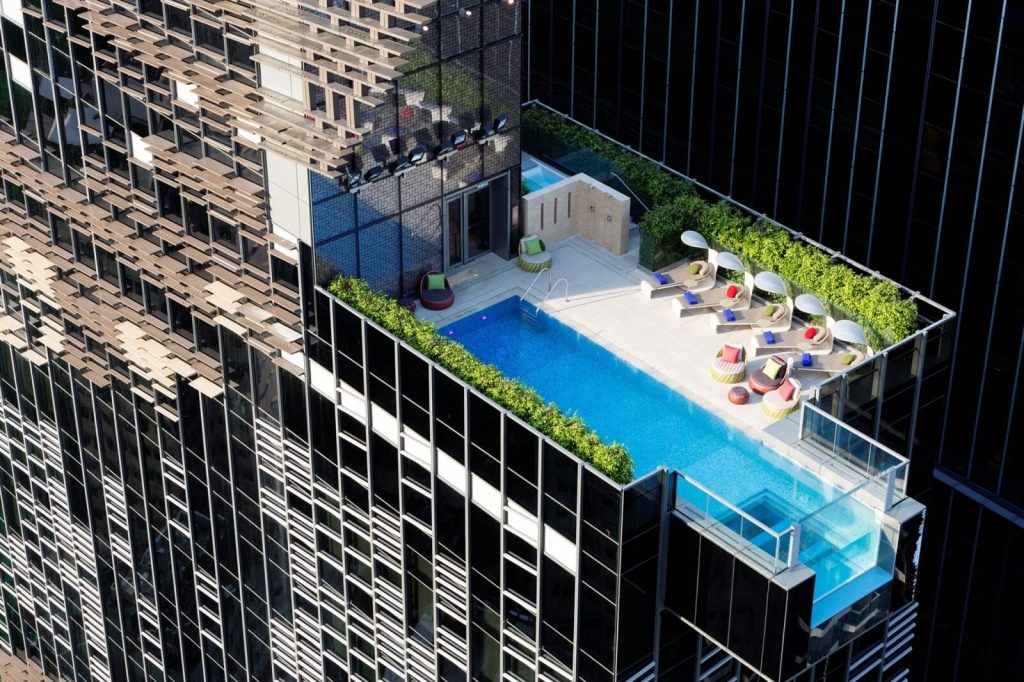 Whoa. Ever wanted to take a dip in the sky? Talk about a high-rise swimming experience! This pool at Hotel Indigo in Hong Kong takes "living on the edge" to a whole new level.
6

Get floored in Marrakech's Tile Heaven!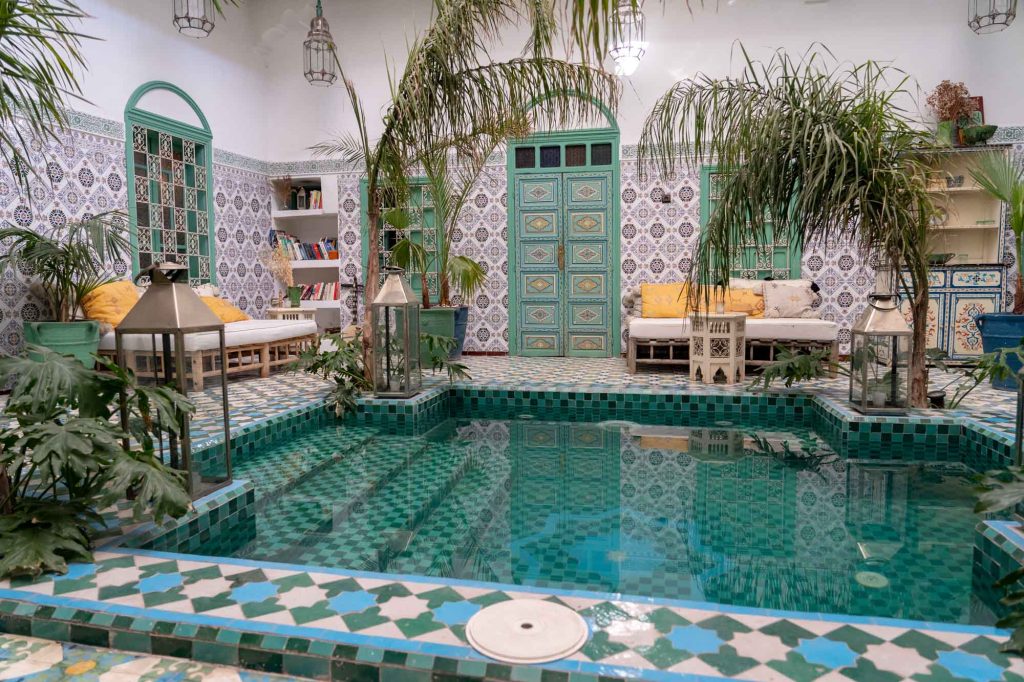 If you're looking for the ultimate pool experience in Marrakech, look no further than L'Oriental Médina Riad & Spa. You might recognize it from some pretty epic photoshoots and travel guides! This place is so stunning, it's officially on our "must-swim" list.
7

Wetception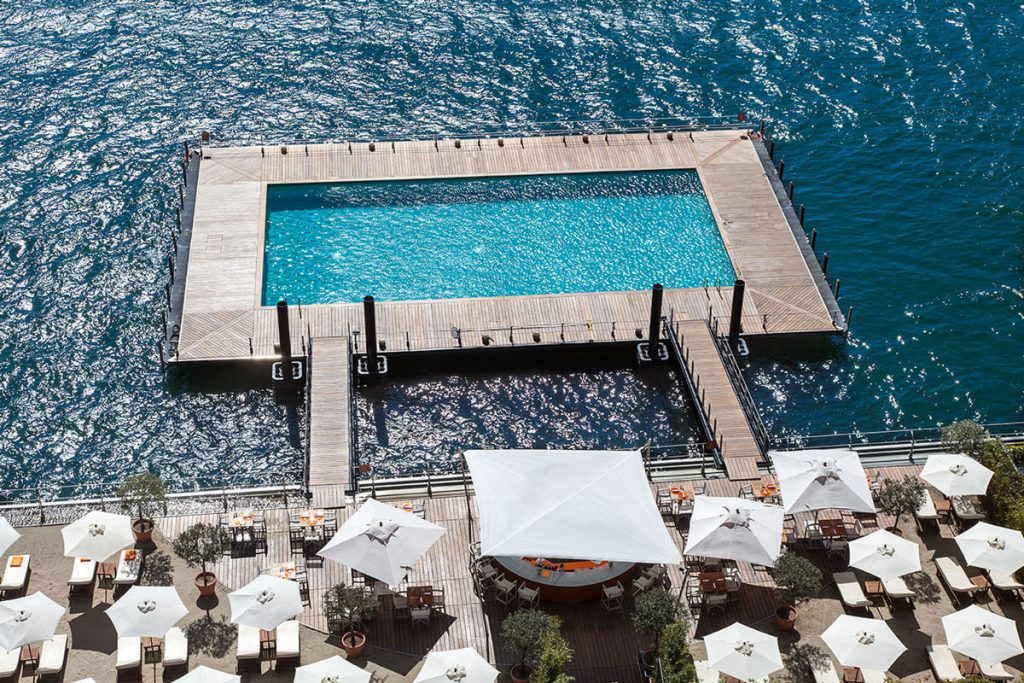 Looks like the Grand Hotel Tremezzo's hotel front is channeling some serious Wes Anderson energy. Well, well, well, a pool that thinks it's a boat! Well, you've bought it.
8

Swiss Scenery: The Ultimate Eye Candy!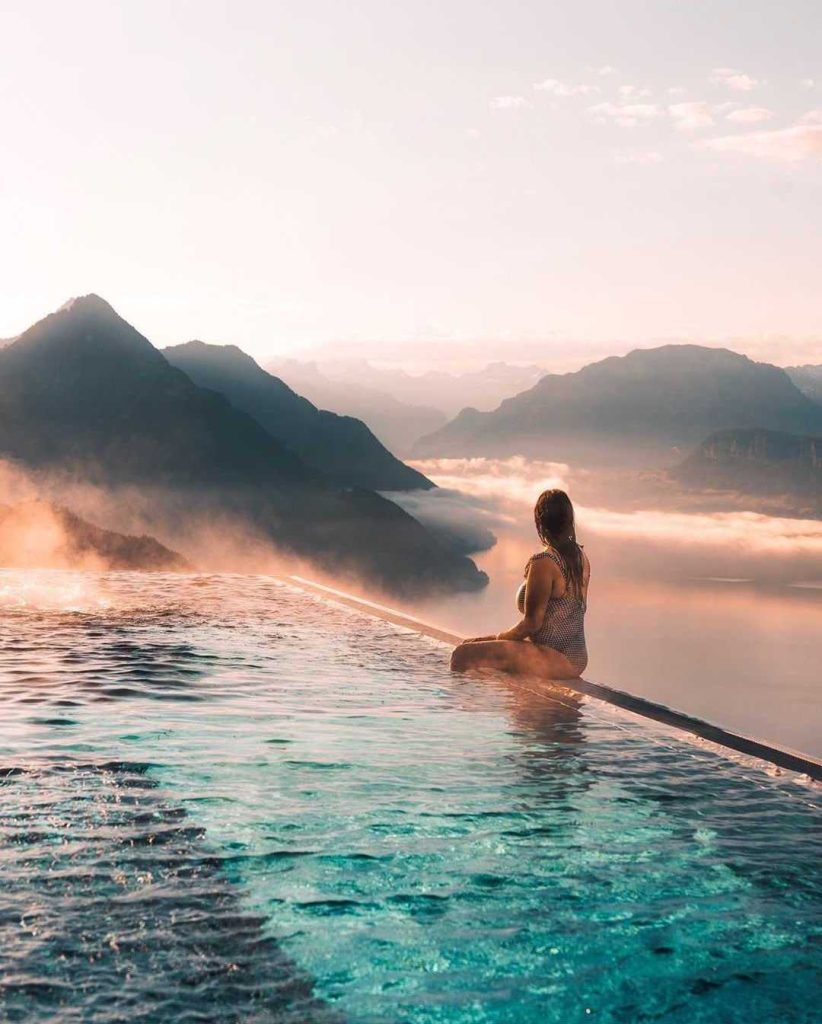 Swimming in a 34ºC heated pool with mountain and lake views? Phenomenal all year round! Take a dip in the fiery abyss of Hotel Villa Honegg's infinity pool.
9

Chile's got a salty surprise: a crystal-clear lagoon filled with seawater!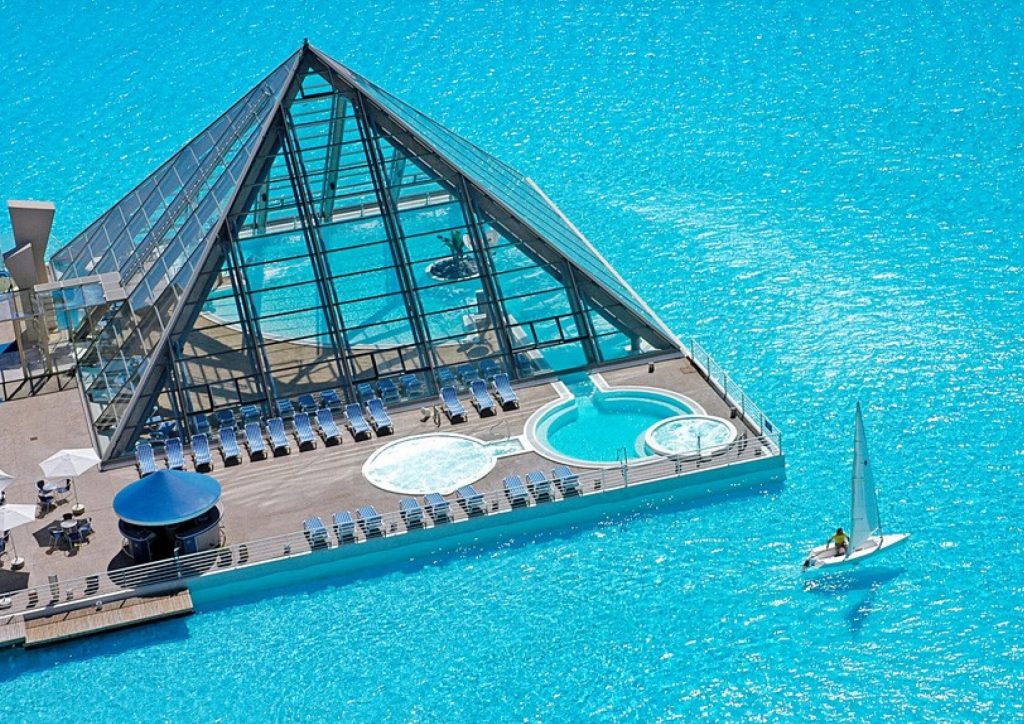 Wow, this pool could give 6,000 regular pools a run for their money! This pool's got beach vibes on lock with its warm seawater and sandy bottom, and that dreamy turquoise hue is straight out of a tropical paradise. Catch it at San Alfonso del Mar in Santiago.
10

Splish splash, semi-private pools in India!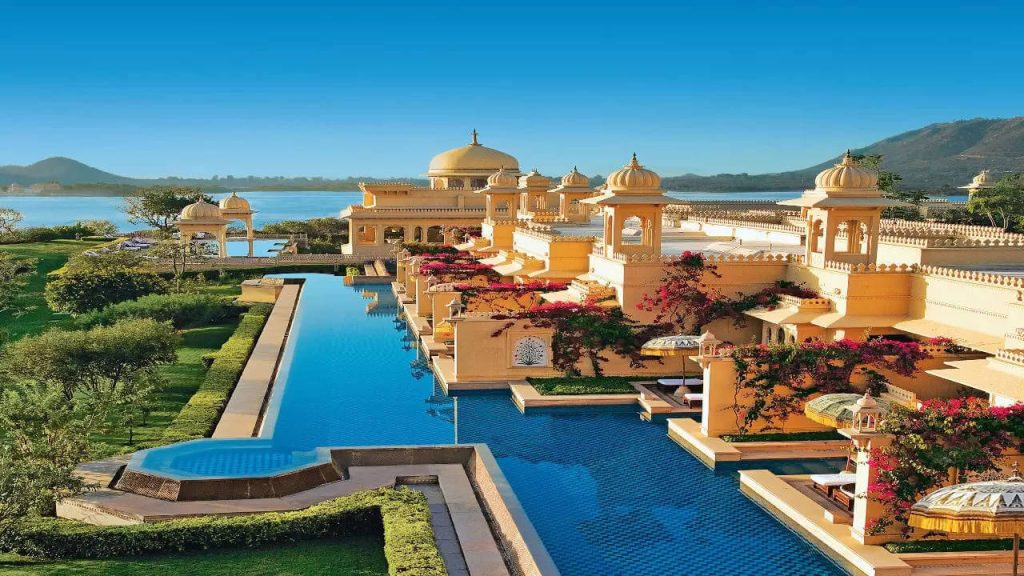 Luxury game champion: The Oberoi Udaivilas! Take a dip in the pool without even leaving your room, overlooking Lake Pichola. Ah, livin' the dream.
11

Bali: Where the Heights are Just Right!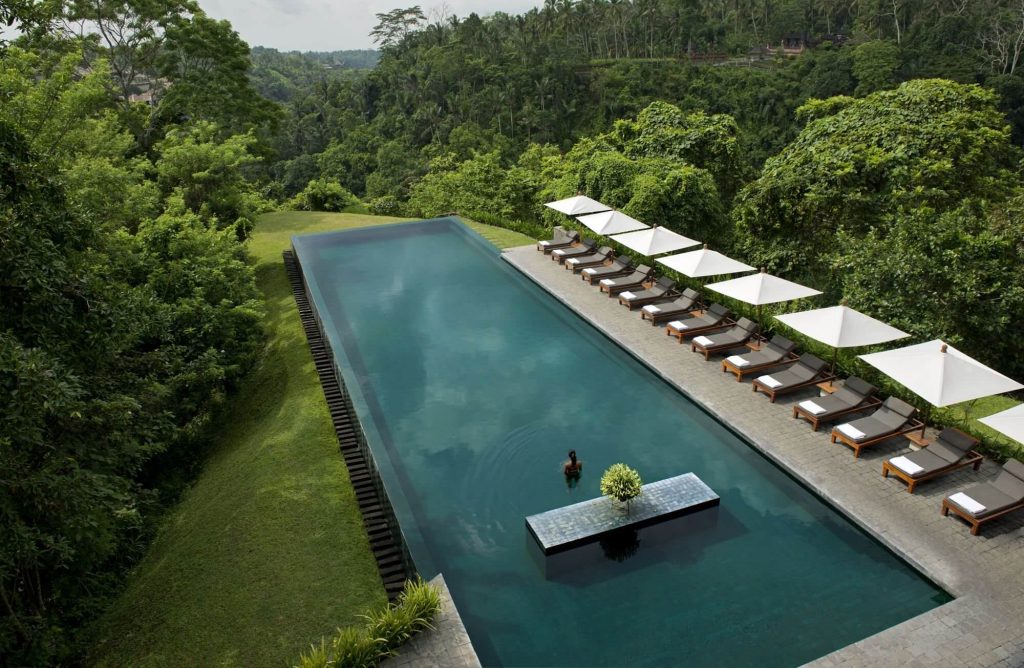 How about taking a plunge amidst the treetops overlooking Bali's most stunning valley? Elevate your vacation game by booking a room (on stilts!) at the Alila Ubud resort and get in touch with nature.
12

China's Got Level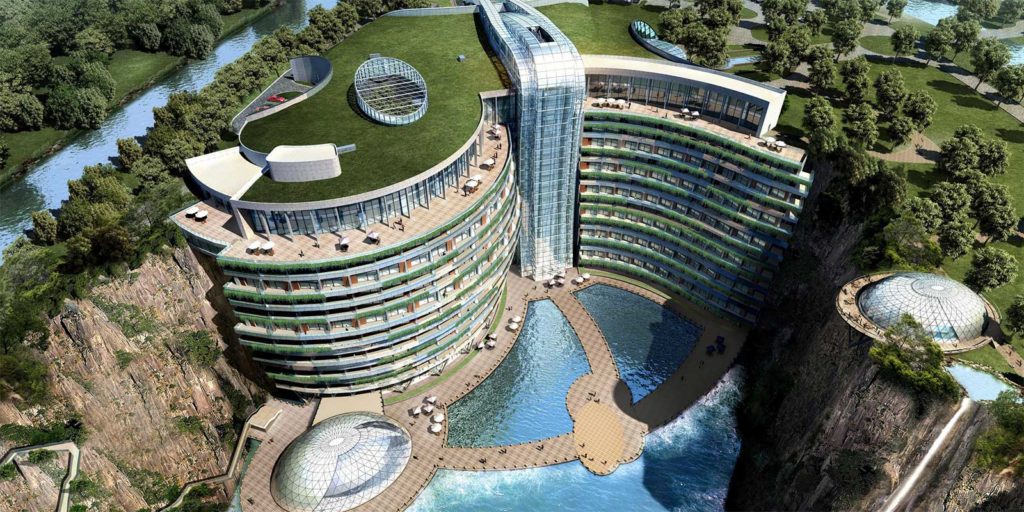 The Shimao Wonderland Intercontinental Hotel isn't open yet, but we're already feeling pretty confident it's going to be epic. This year, a hotel the size of five football fields will be opening in a 90-meter-deep, water-filled quarry. Time to dive into the depths!
13

A dip fit for a king or queen!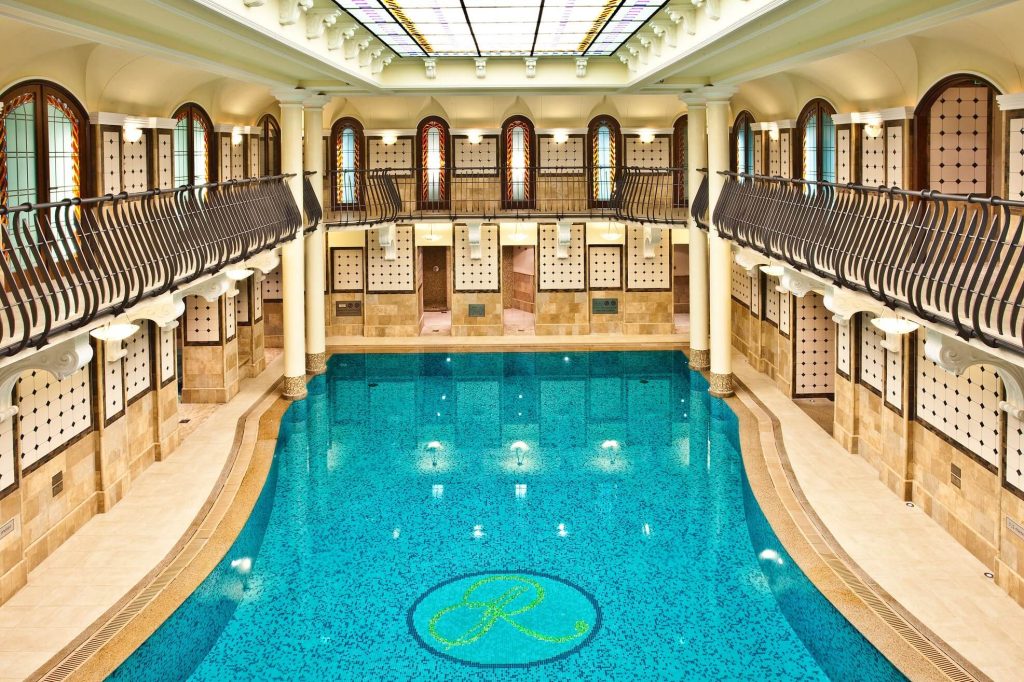 Who needs fresh air when you can have a breathtaking pool experience indoors? The Corinthia Hotel in Budapest has a pool that's fit for royalty!
14

Swim time for all!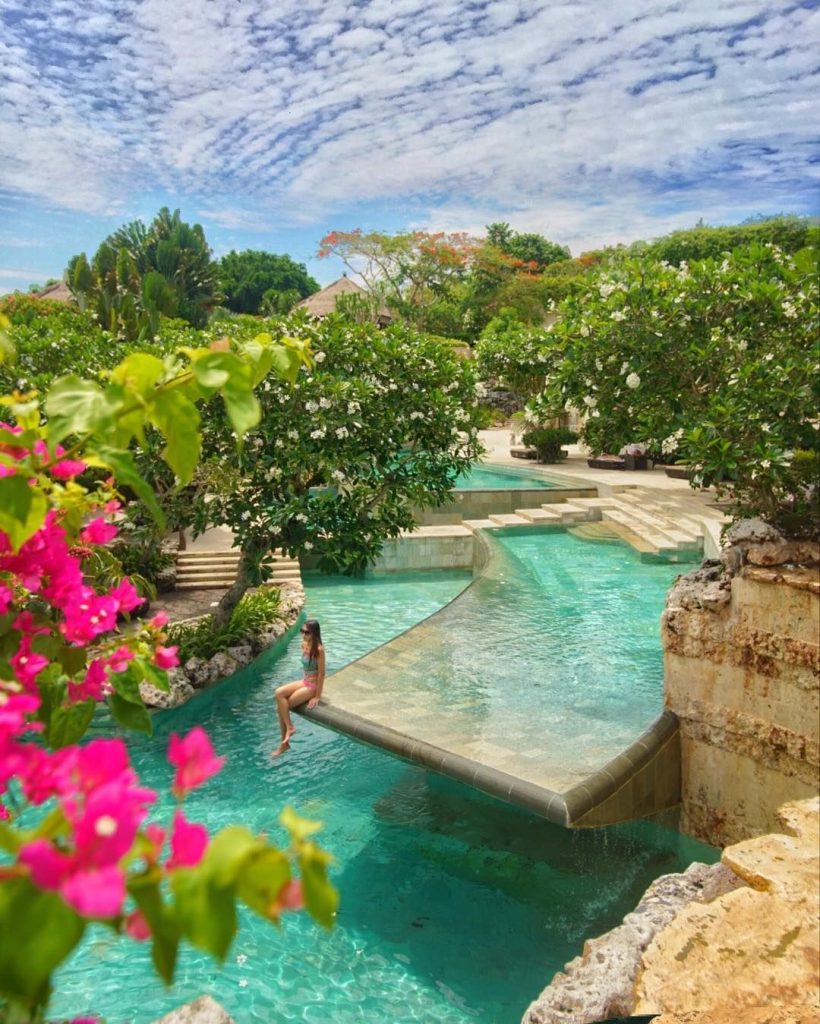 Get ready to drool over one of the twelve stunning pools at AYANA Resort in Bali! Dive into pools with ocean views, hide away in lush seclusion, or take a dip in your own private oasis… There's something for everyone, even at the eleventh hour!
15

Baja's "Peek-a-boo to Paradise"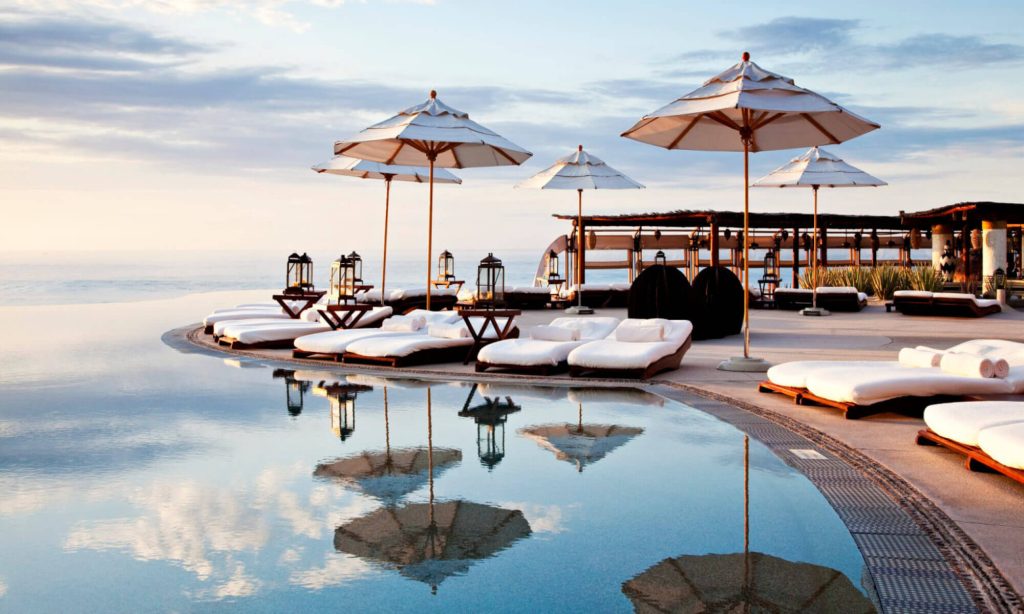 Looks like Las Ventanas al Paraiso is truly a paradise with windows to match! Sun, fun, sand, sea, sips, and splashes. Chill much?
16

Come on in, the water's great in Jackson Hole!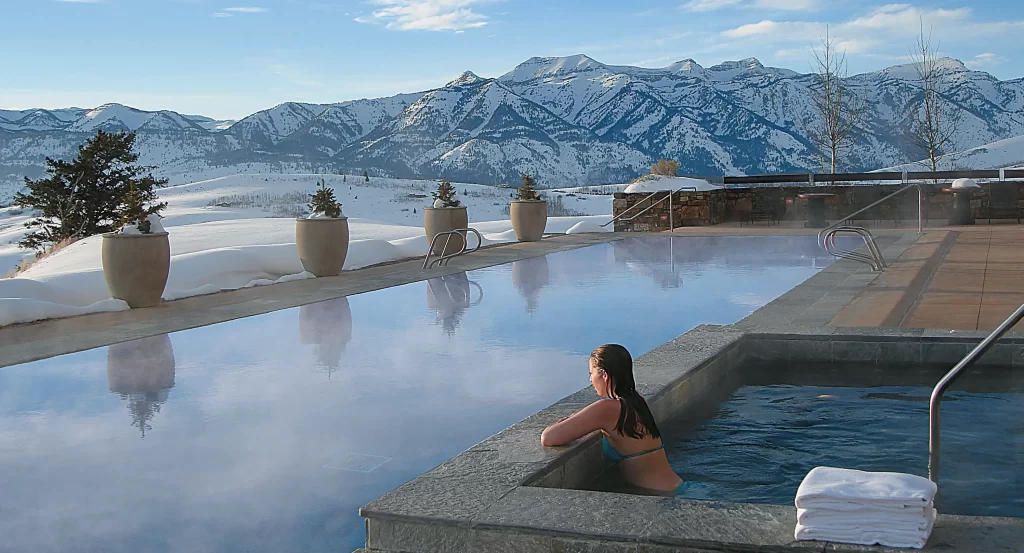 The Wild West: where beauty and adventure never run dry. Giddy up! Skiing! Sledding! After your workout, reward those achy muscles with a dip in Amangani's heated pool.
The most stunning pools in the world are graceful, opulent, and eye-catching, and they frequently give you a sense of separation from your busy everyday life. Why wouldn't you love them?