Our favorite watering sites in Singapore are rapidly changing as the city develops. It appears that Singaporeans' need for a more visually appealing presentation of their drink is being met, one pour at a time, even though they are still far behind everyone's favorite Asian metropolis, Bangkok. We check out Singapore's top 9 most original watering holes.
1

Manhattan, Cuscaden Road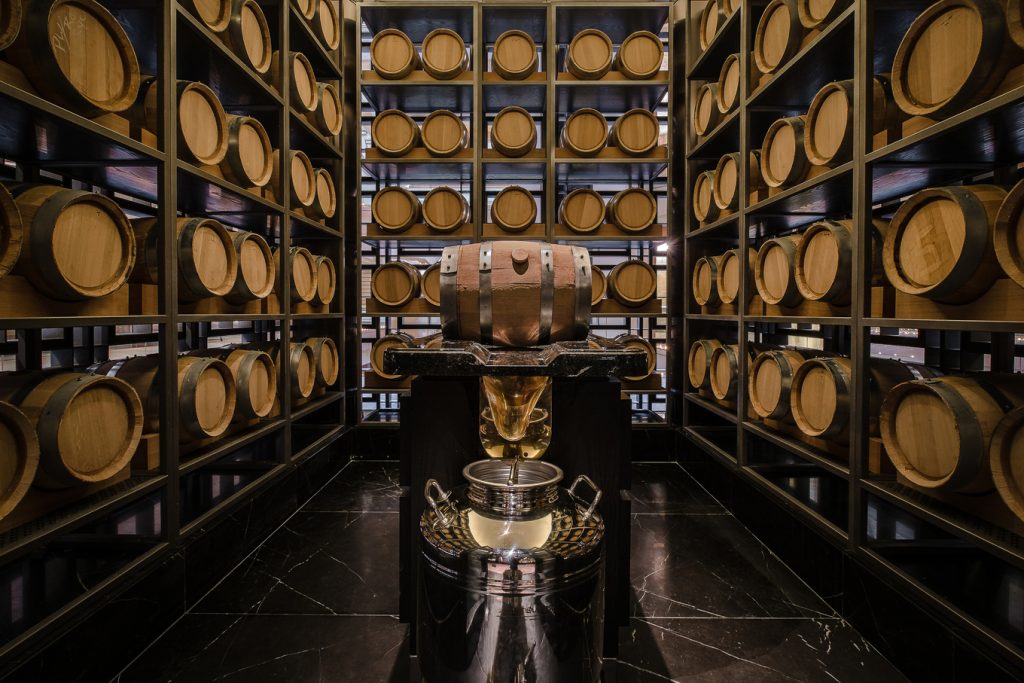 The Manhattan at the Regent Hotel uses Michter's US1 Straight Rye whiskey as its distinctive ingredient. The Manhattan Hotel Bar is a cutting-edge hangout with a classic New York City vibe. Sample the finest American whiskeys or enjoy cocktails created with ingredients from the first hotel rickhouse in the world.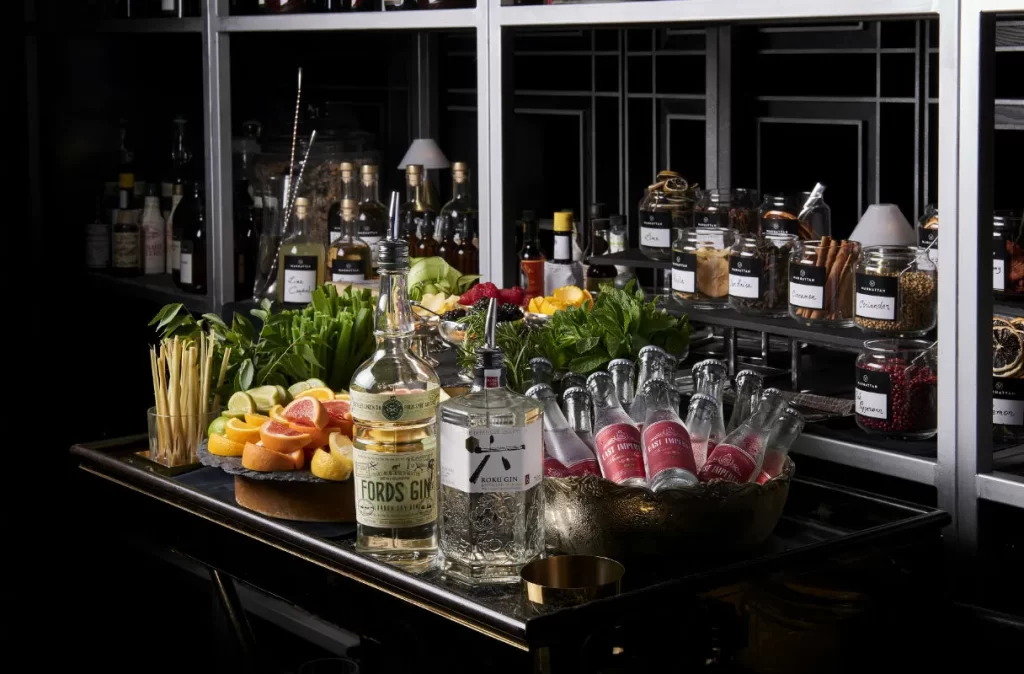 On Sundays, adults may enjoy a sumptuous brunch in Manhattan complete with an open bar, specialty Bloody Marys, and a Boozy Milkshake bar.
2

Atlas, North Bridge Road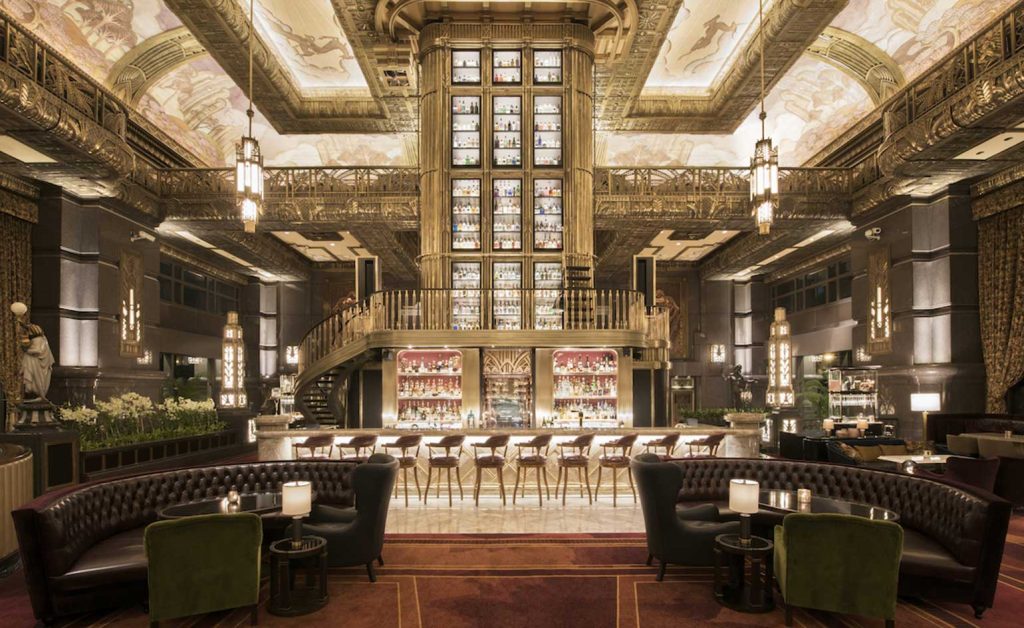 The Atlas Bar at Parkview Square is reminiscent of the Great Gatsby and Art Déco, complete with the extravagance of the time period. The unique whiskies and wines on their menu are the result of more than two years of meticulous curation from friends, distillers, and vintners who have been generous with their products. For a spectacular celebration, try the 2003 Bruno Paillard "Nec Plus Ultra" Rosé or a traditional Gin and Tonic created from London dry gins dating back to 1910.
3

Tippling Club, Tanjong Pagar Road

There are 12 different flavored gummy bears, each infused with a drop of the cocktail they symbolize, on the menu at the new site at 38 Tanjong Pagar Road. Emotions are used as inspiration for cocktail names, such as "Lust," "Revenge," and "Supercar," the latter of which contains the unusual ingredient "Petrol," which is actually truffle oil. Lust is a chocolate, vanilla, peach, and champagne confection that may appeal to your sweet tooth. The sweetness stays for a while after you swallow, but quickly fades. The bar also offers an extensive wine list, the most costly item of which is the 1996 Domaine De La Romaneé Conti Grand Cru – La Tache.
4

Native, Amoy Street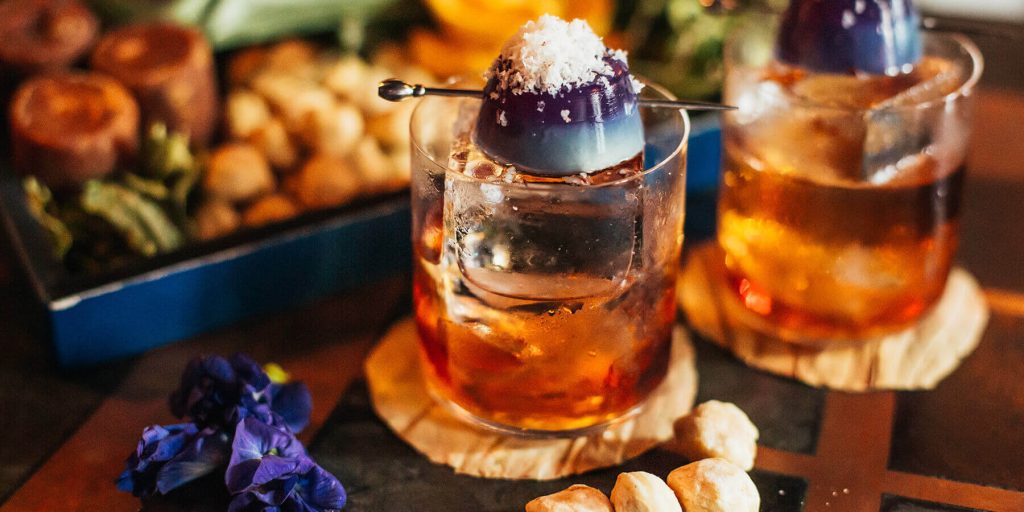 Native is the brainchild of award-winning mixologist Vijay Mudaliar, who recently earned the Altos Bartenders' Bartender 2018 award. Mudaliar places an emphasis on using regional and/or local ingredients in his cocktails. At least 10% of the ingredients, such as jackfruit, turmeric leaf, and pink jasmine, will be foraged by Vijay. At the Smith Street Tapas event, he used leftovers, spilled beer, and bottom barrel beers to make delicious cocktails like a clarified IPA that was fortified with gin botanical distillates, demonstrating his commitment to sustainability. One of his cocktails has crunchy ants as a component, so drinking it may require some additional liquid bravery.
5

28 Hong Kong Street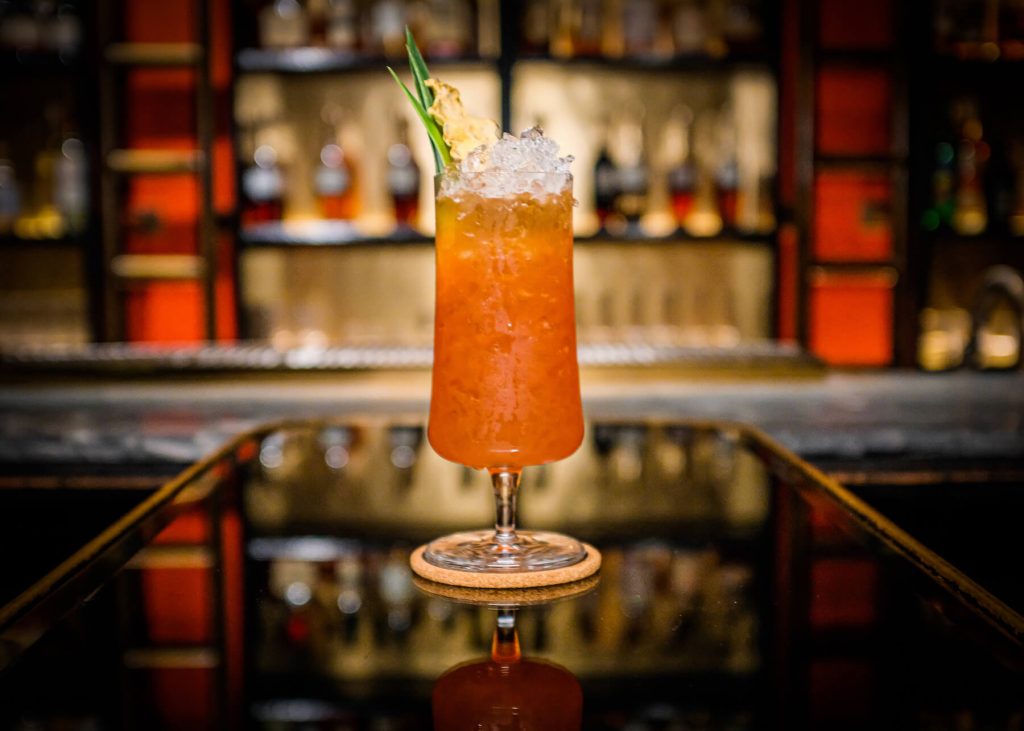 The bar, housed in an unassuming converted storefront, may be difficult to locate but is well worth the search. It has a black marble bar and booths inside. High West Double Rye, Pierre Ferrand 1840 Cognac, Mint, and Smith & Cross Jamaican Rum are the ingredients in a Prescription Julep, a robust alcoholic beverage. Treat yourself to the more expensive Michter's Single Barrel Rye Pierre Ferrand Reserve 20 Year Cognac for this and the Vieux Carré, said to be the Manhattan's affluent Southern relative.
6

Operation Dagger, Ann Siang Hill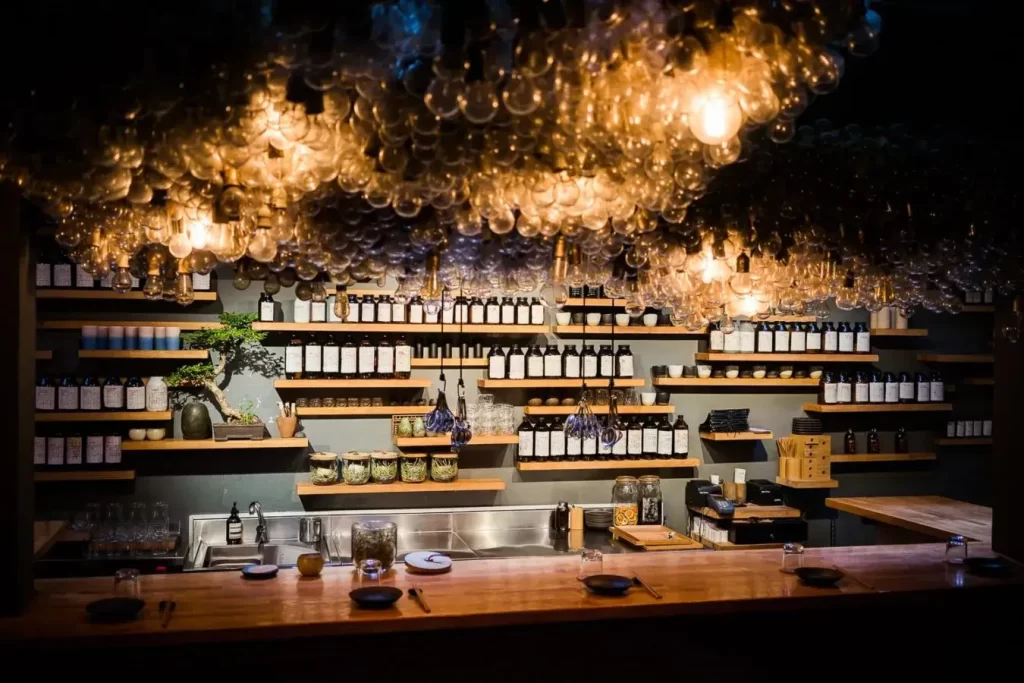 Behind the bar at Operation Dagger are rows upon rows of identical bottles, each with a handwritten label, and hundreds of bulbs hang from the ceiling as an art installation. The bar's owner, Luke Whearty, mixes together drinks like the Caramelo Koala, which features chocolate, caramel tea, olive, and eucalyptus. If you want to go all out, choose from the Omakase menu, which has a different cocktail with each course. Broccolini, for example, is an illustration of Luke's low waste and sustainability mindset because it uses the macadamia pulp that remains after distilling for the drink.
7

Gibson, Bukit Pasoh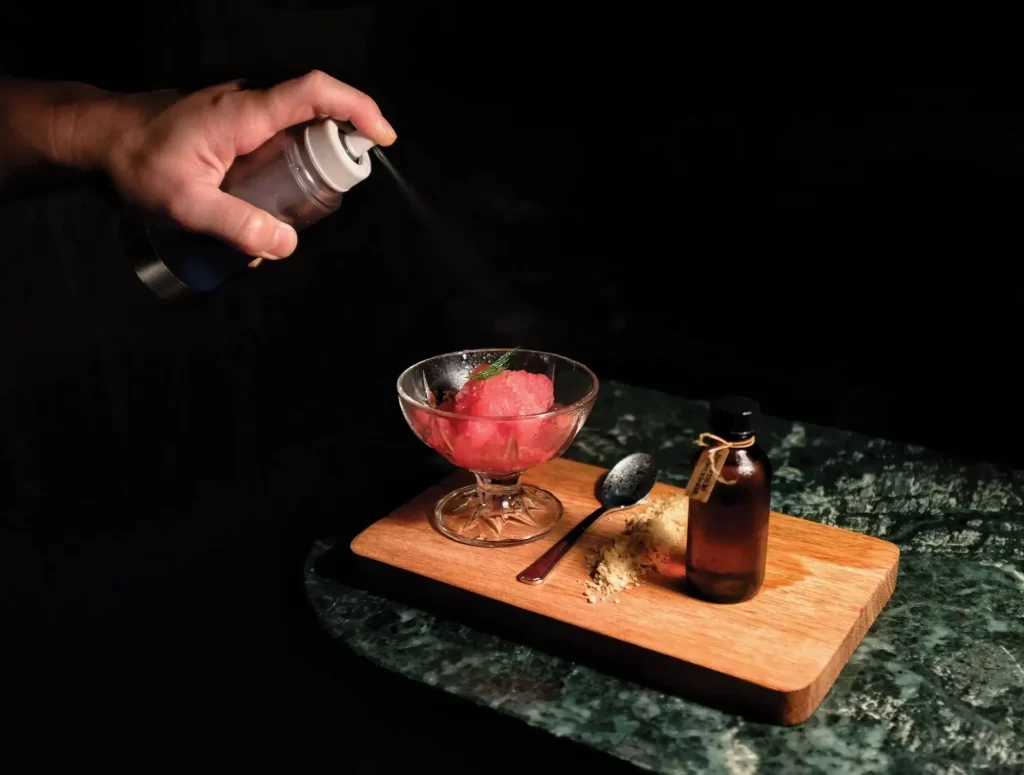 The owners of this specialty cocktail establishment are committed to using only Asian ingredients in their drinks, whether those flavors are ones they grew up with or ones they discovered on their travels. Try the namesake drink, made with Roku Gin and Gibson's own Ginjo Sake-Vermouth, and garnished with wasabi leaves, pickled onion, and smoked quail's egg. The Virgin Lobster Mary is a non-alcoholic variation of the Bloody Mary that substitutes lobster tail for the vodka. For whiskey fans, Glenfarclas 30 is also available.
8

Employees Only Singapore, Amoy Street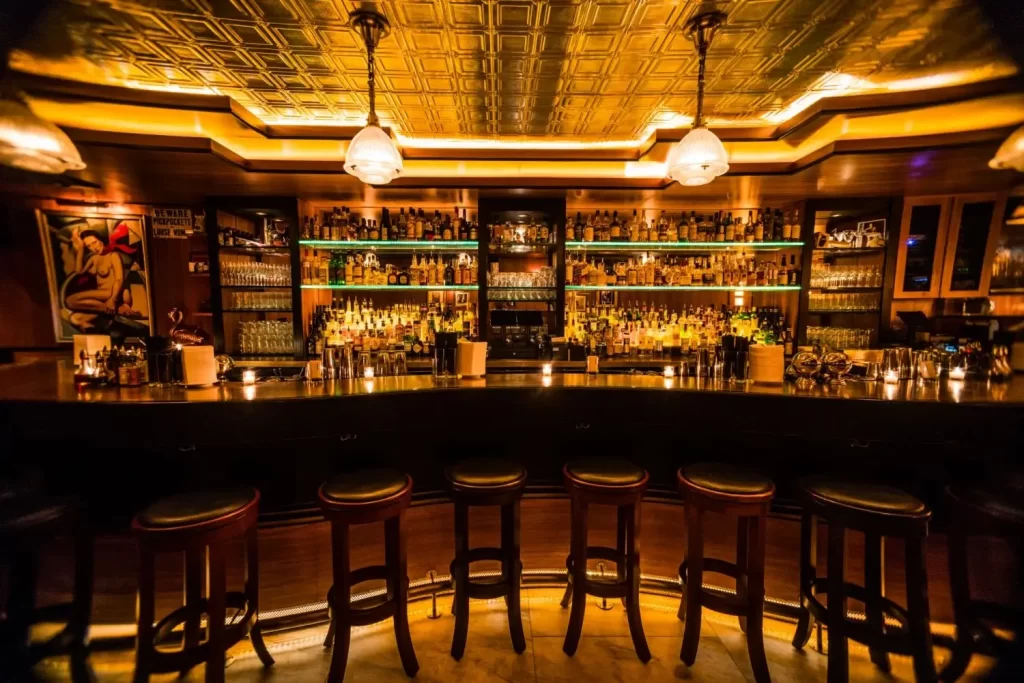 The restaurant and bar, which won an award and is the first international outlet of the New York speakeasy, is tucked away behind a fortune teller's store like many of the other establishments on this list and has a vintage vibe with art deco touches. A curved bar welcomes visitors and winds its way to the restaurant's private dining area at the back. In the spirit of the season, we recommend the EO Gimlet, made with Perry's Tot Navy Strength gin, EO lime cordial, and ice, or the 2006 Don Pérignon Tête de Cuvée.
9

D.Bespoke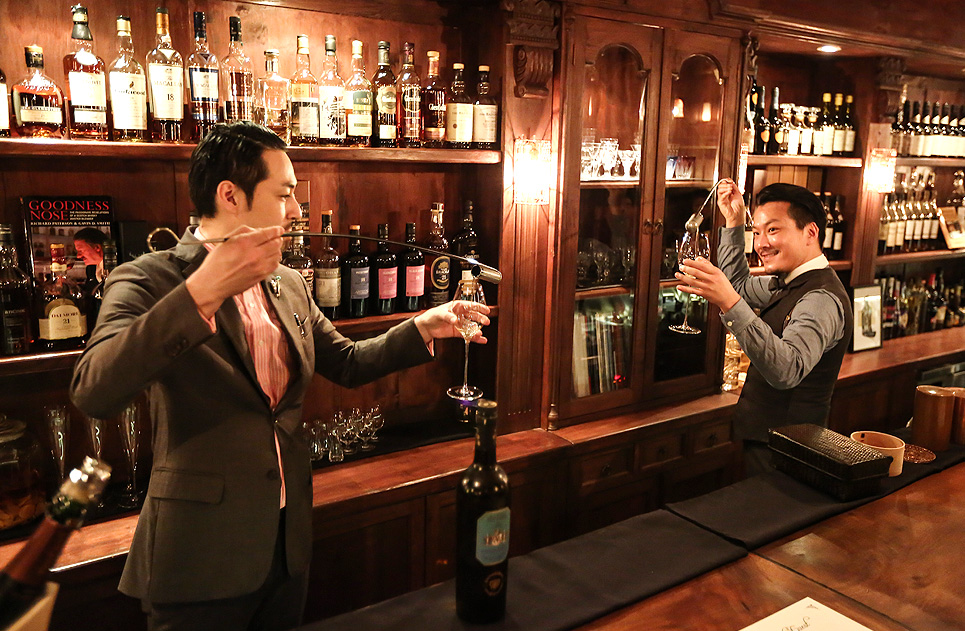 The owner of D. Bespoke, a Ginza-style bar, Daiki Kaneteka, has the same philosophy that a bespoke suit's tailoring should go into each customer's cocktail. Wood-paneled long bars, leather couches, and chesterfield lounges fill the 28-person shophouse hidden behind a lifestyle store front. Pick from one of the specialty cocktails Kanateka has created, or sample a flight from the extensive sherry and Armagnac collection. There have been food pairing events here with chefs like Andre Chiang and Takeshi Nagashima.