A journey through glass! A visit to a glasshouse is a magnificent and extraordinary way to take in the splendor of nature and the verdant outdoors. These magical glass buildings were conceived to provide visitors with an unrivaled, panoramic perspective of the stunning scenery outside.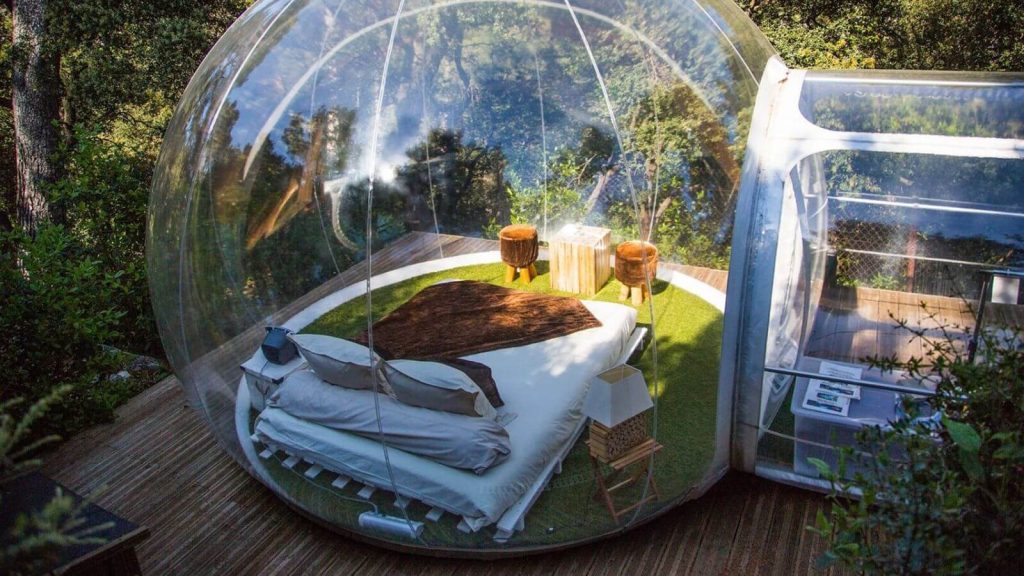 A glasshouse is the ideal place to go if you want to experience the outdoors without being too far from civilization. Luxury and comfort are at their pinnacle in glasshouses like the Panorama Glass Lodge in Iceland and the Tara House in Manali, India. These fanciful glass houses are ideal for individuals in search of a truly unforgettable vacation, whether that means basking in the hot springs or marveling at the Northern Lights.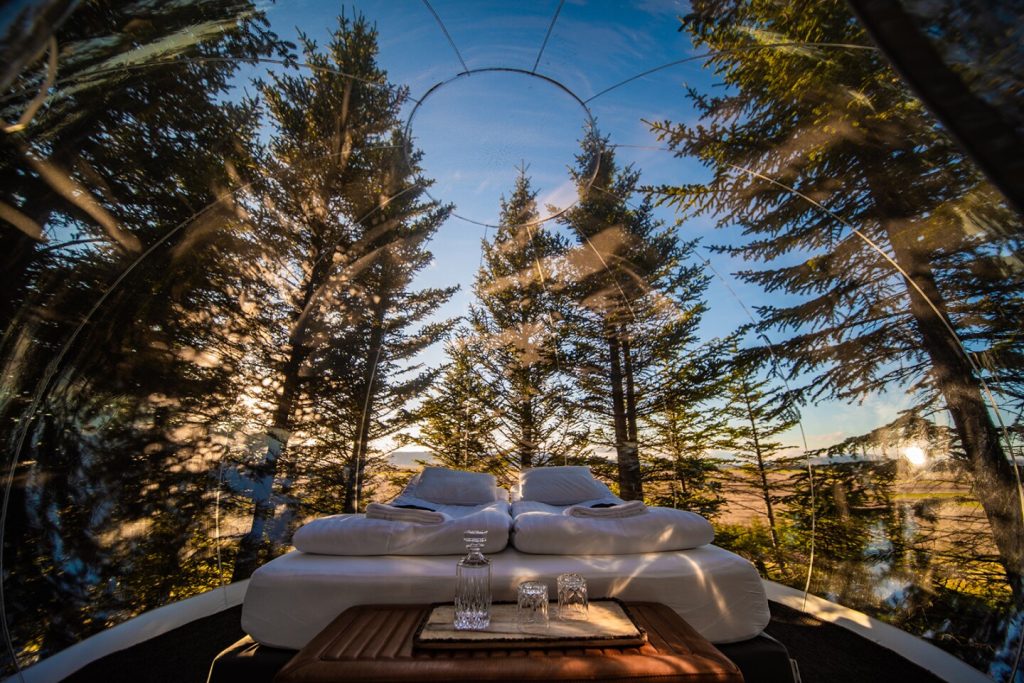 Travel to some of the most beautiful glasshouses in the world and discuss the enchanted activities that can be found there. The stunning splendor of these stunning glasshouses and the surrounding landscapes is sure to astound you.
1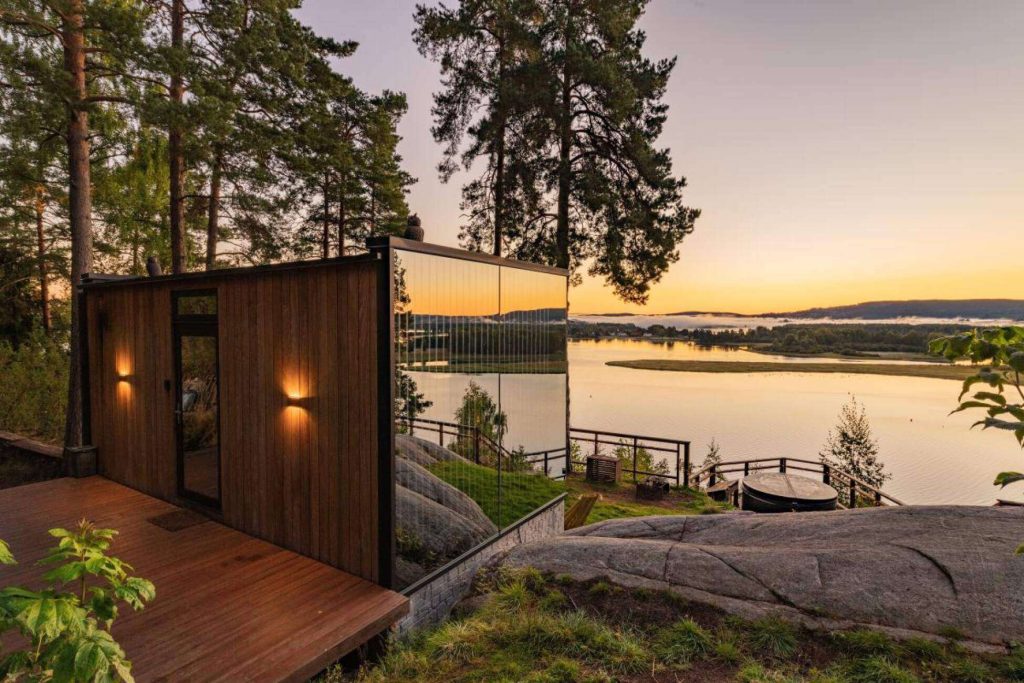 THE WONDERINN MIRRORED GLASS CABIN, NORWAY
This glass cabin in Norway is a real stunner! It seamlessly blends in with the natural surroundings, creating a magical and captivating experience for visitors. Looks like this house has got it all – a kitchen, a private bathroom, and a cozy queen-sized bed! Stay toasty in the glass cabin with a built-in heater, perfect for chilly weather. Looking for a posh and unforgettable stay in one of Norway's most unique and stunning locations? Look no further than the Wonder INN Mirrored Glass House!
2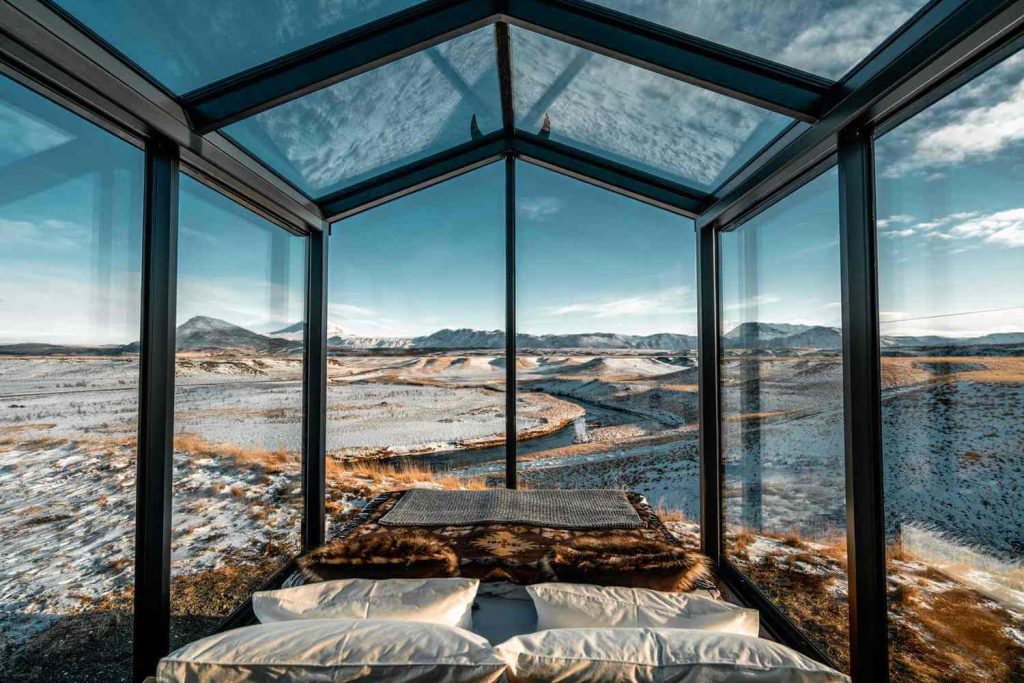 PANORAMA GLASS LODGE, ICELAND
Looks like the Panorama Glass Lodge in Iceland is quite the catch! Get ready to soak in the stunning natural beauty surrounding you with our accommodation's floor-to-ceiling glass walls and ceilings. No obstructions, just pure bliss. These glass houses are the perfect blend of comfort and style, complete with a private kitchen and bathroom for your convenience. Escape to the serene Icelandic countryside and bask in the breathtaking views from the privacy of your own secluded abode. Get ready to witness the awe-inspiring Northern Lights or relax amidst nature's beauty at the Panorama Glass Lodge – the perfect getaway spot!
3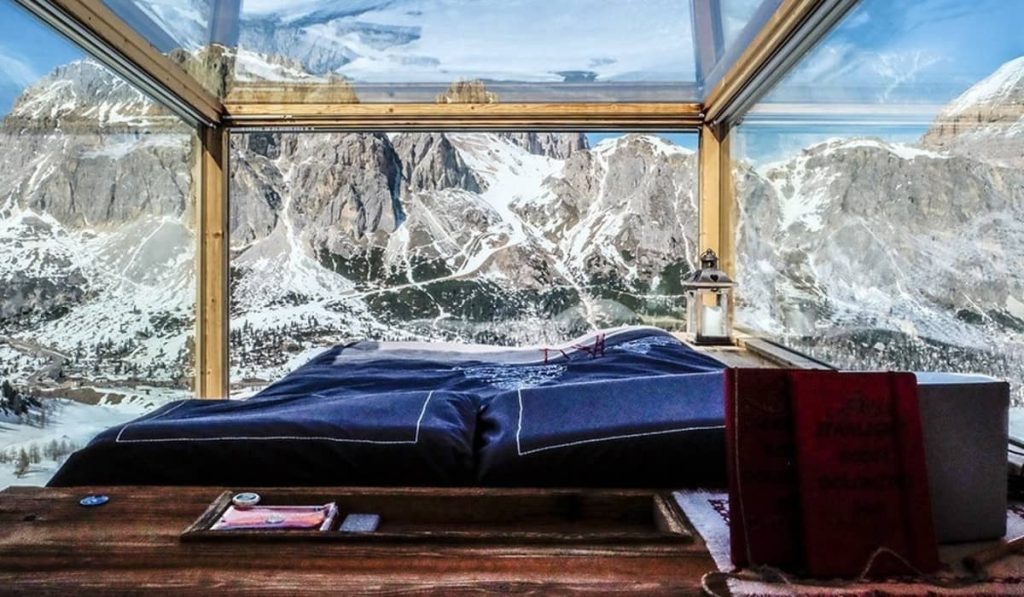 STARLIGHT ROOM DOLOMITES 360, ITALY
Looking for a dazzling stargazing experience? Look no further than the Starlight Room Dolomites 360! This stylish glass lodge is located in the charming town of Belluno, Italy, and promises to transport you to a world of wonder and enchantment. Wow, talk about a bird's eye view! Mount San Lorenzo's summit boasts a breathtaking 360-degree perspective of the gorgeous surroundings and twinkling night sky. This glass house boasts unobstructed, panoramic views of the stunning Italian skies and mountains. Rest easy in this cozy room with all the essential amenities, including a plush bed and a toasty heating system.
4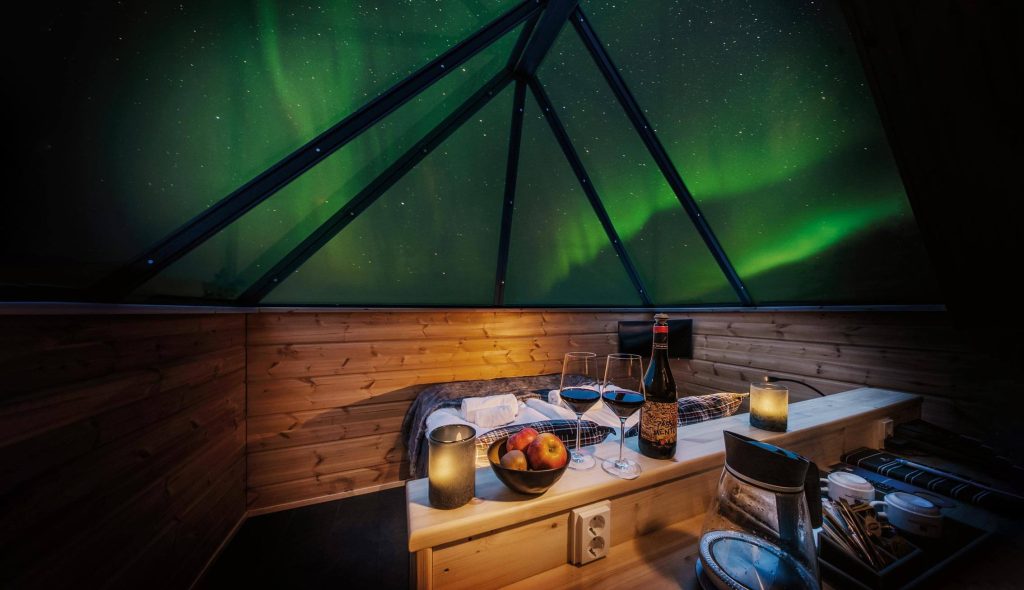 AURORA GLASS CABIN AT STAR ARCTIC HOTEL, FINLAND
Stay spellbound at the Aurora Glass Cabin, nestled in the charming Star Arctic Hotel of Finland. Oh my stars! This glasshouse is simply divine with its stunning glass walls and ceilings that showcase the mesmerizing northern lights and twinkling night sky. This cabin is the perfect blend of modern style and cozy comfort, with everything you need for a relaxing stay surrounded by the beautiful Lapland wilderness. Get ready for some chilly fun! Our guests can enjoy exciting outdoor activities like snowmobiling and ice-fishing.
5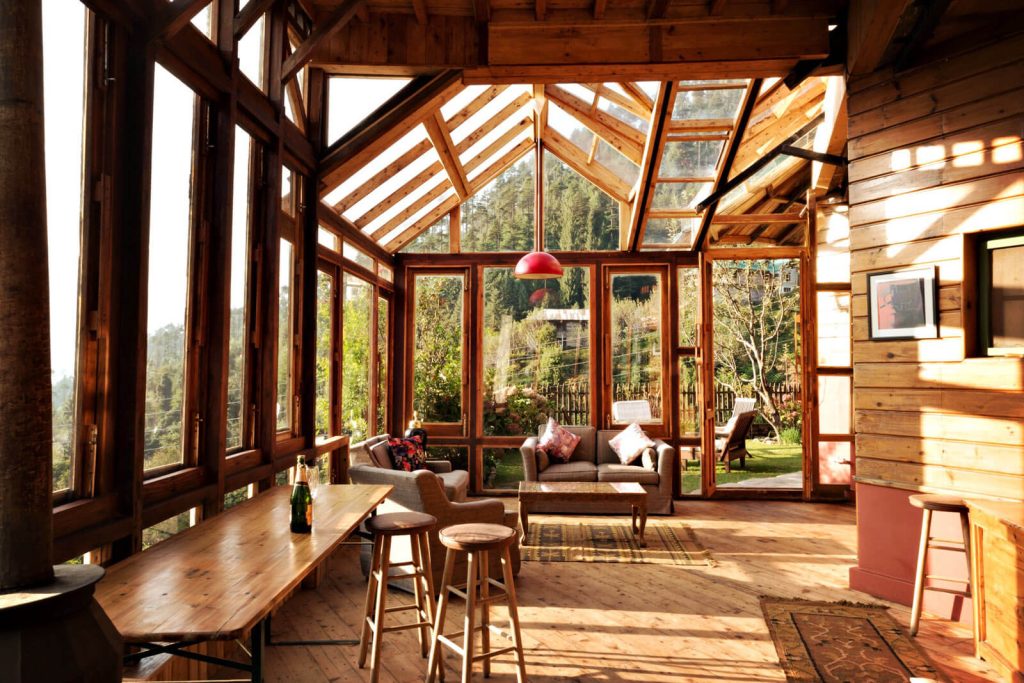 TARA HOUSE, MANALI, INDIA
Escape the city's chaos and unwind in this delightful homestay nestled in the beautiful hill town of Manali, India. The Tara house is a real stunner with its lush green surroundings and breathtaking mountain views. Visitors can't help but be captivated by its serene atmosphere and picture-perfect location. Our rooms are decked out with classy traditional decor and all the necessary amenities for a cozy stay. Ideal for nature enthusiasts and anyone in need of a refreshing vacation. Come for the scrumptious home-cooked meals, stay for the delightful company of our gracious hosts.
6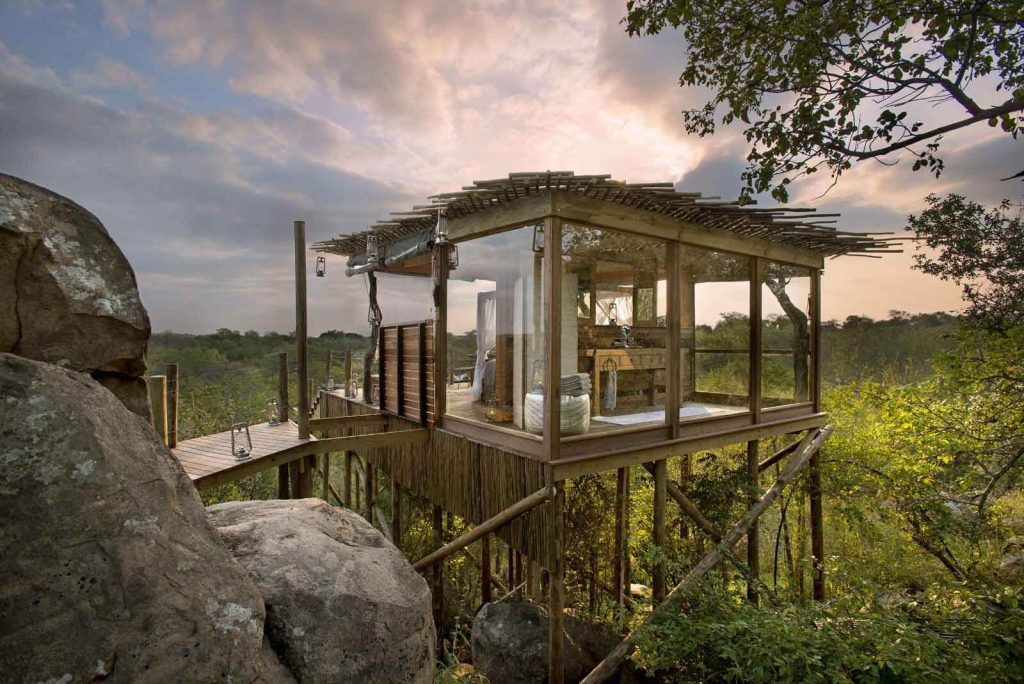 KINGSTON TREEHOUSE, SABI SANDS, SOUTH AFRICA
Looking for a luxurious and unique stay in the heart of the African wilderness? Look no further than The Kingston Treehouse, nestled in the secluded Sabi sands of South Africa. This house is a real tree-topper! With a bird's-eye view of the Sabi Sands game reserve, it's the perfect spot to nestle in and enjoy the scenery. Wow, that tree house is really living it up with some fancy, high-end amenities for a totally chill getaway. Get ready to explore the great outdoors with our guided strolls, bird watching, and game drives!