Do you realize that the world has changed for over three years now? The Caribbean region has undergone a turbulent, frenzied, whirling upheaval over that time, changing from utter stasis to what is now a thriving, throbbing, dynamic state. Few months after the pandemic's commencement, Caribbean islands started to reopen, sparking a new travel movement as visitors were once again reminded of why they fell in love with the area. Three years later, this trend has only grown stronger.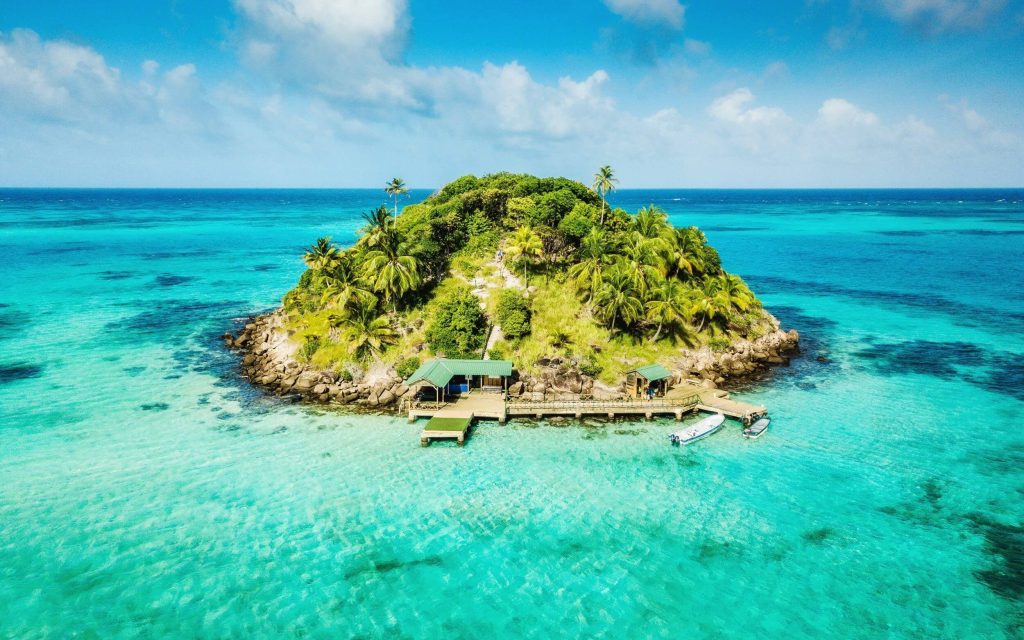 The region has, quite simply, never been more popular now after a few years of navigating shifting health constraints, global supply chain challenges, and a global travel sector in flux. In fact, the majority of the Caribbean islands are experiencing record-breaking levels of tourist at levels that are now even greater than they were prior to the outbreak.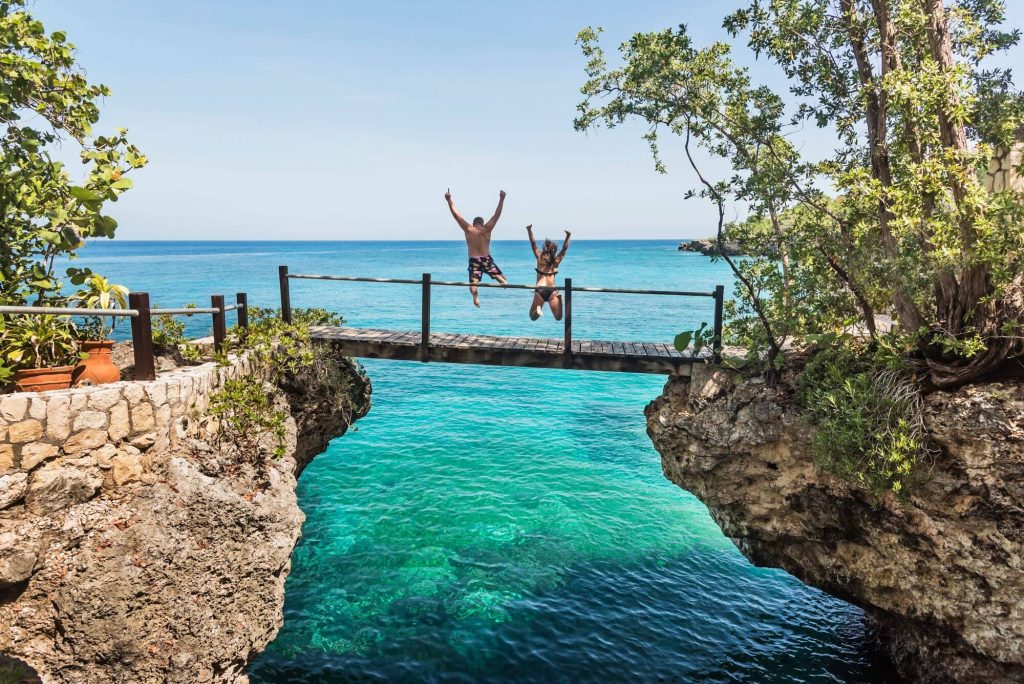 We're back with our yearly list of our top travel locations for 2023, and the Caribbean is once again the world's top warm-weather vacation spot. From The Bahamas in the north to Bonaire in the south, we've put together a list of little, beach-filled islands, adventurous hotspots, and energetic culinary attractions.
The top Caribbean islands and locations to visit in 2023 are listed below. Where do you want to go this year?
1
St Kitts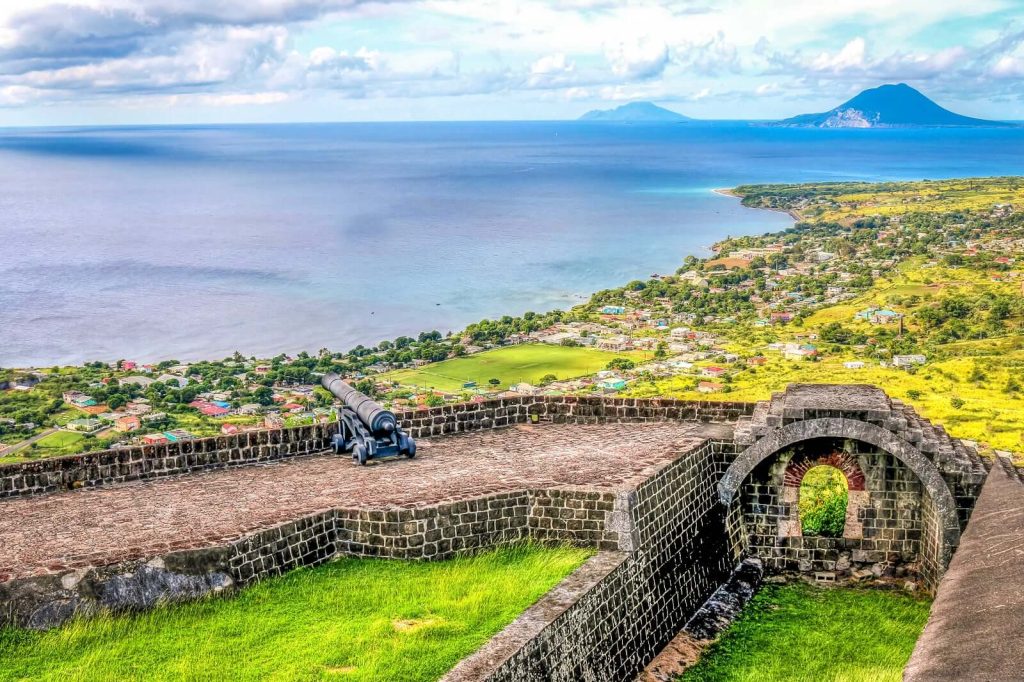 Get ready to feel the heat while hiking Mount Liamuiga, cruising the Southeastern Peninsula, or sipping rum punch on Cockleshell Bay! This place is cooler than a polar bear's toenails. St. Kitts is the Caribbean's hottest spot, showcasing a small yet lively destination that's all about genuine, organic travel.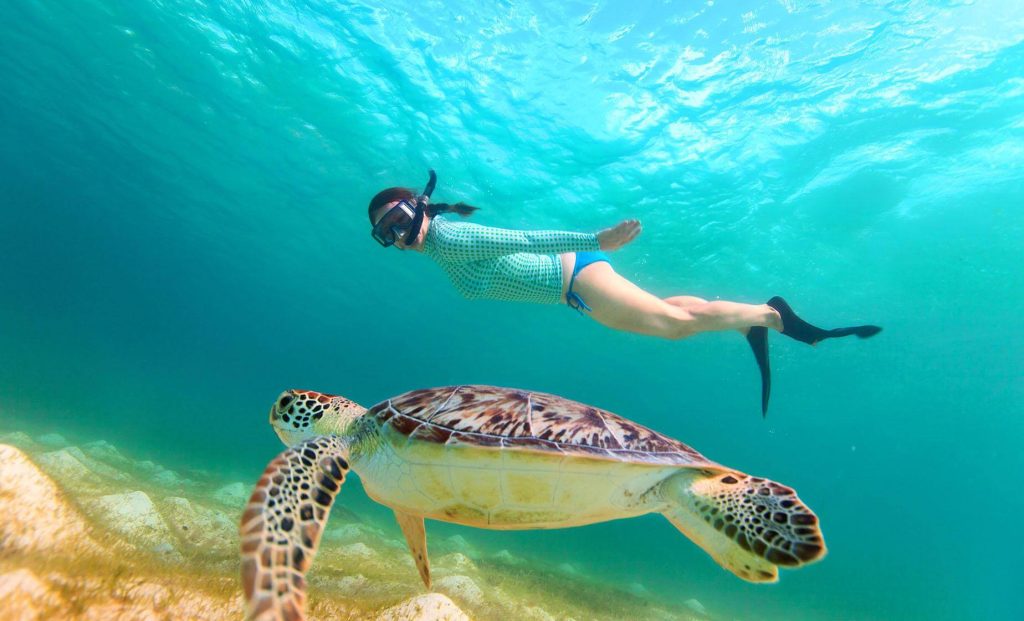 Whether you're at the top-notch Park Hyatt St. Kitts or the new kid on the block, Sunset Reef, you'll experience locally-focused adventures. Small island, big adventure and serenity – that's St. Kitts for you!
2
Barbuda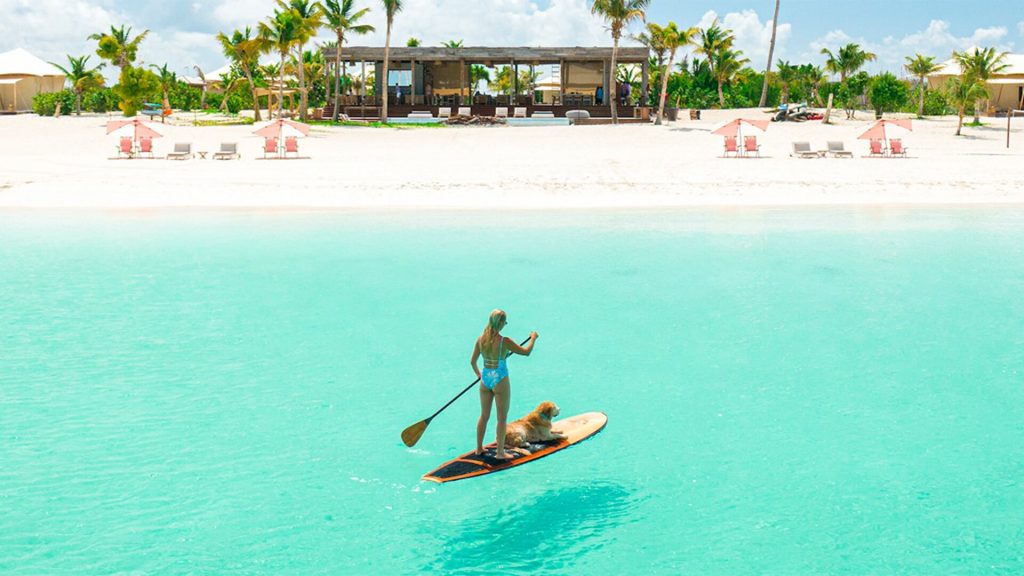 Barbuda is back in the storytelling game, just five years after Irma. This time, it's all about fancy tourism and the perfect blend of chic and casual. Barbuda: where the beaches are so unique, even the retreats have their own fan clubs.
3
St Croix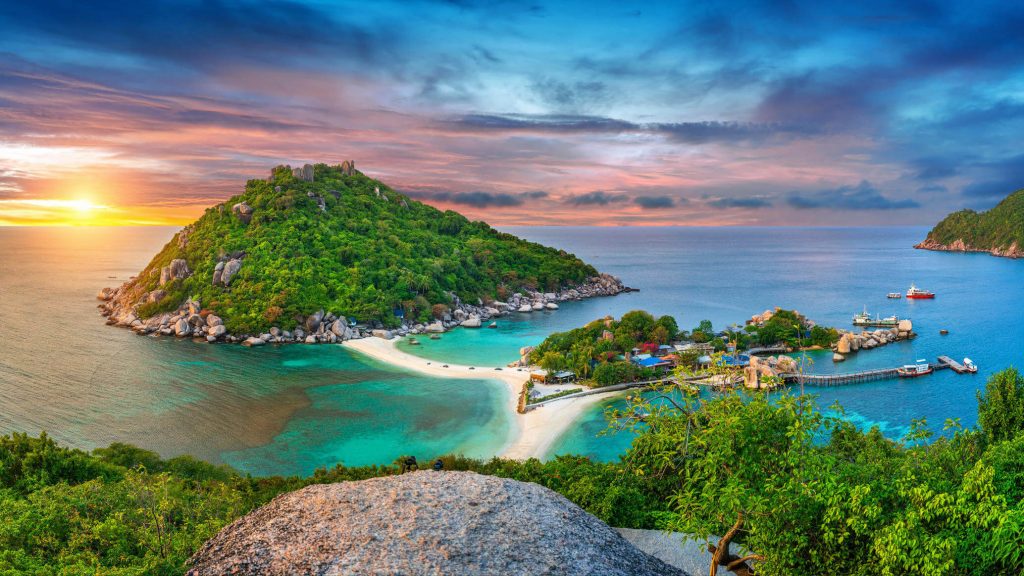 Looks like St. Croix is Joe Biden's go-to vacay spot, no shocker there! Looks like the island's got a hot new crowd of foodies and beach bums, all flocking to the vibrant Christiansted. It's like a mini New Orleans, but with a Caribbean twist!
4

San Salvador, The Bahamas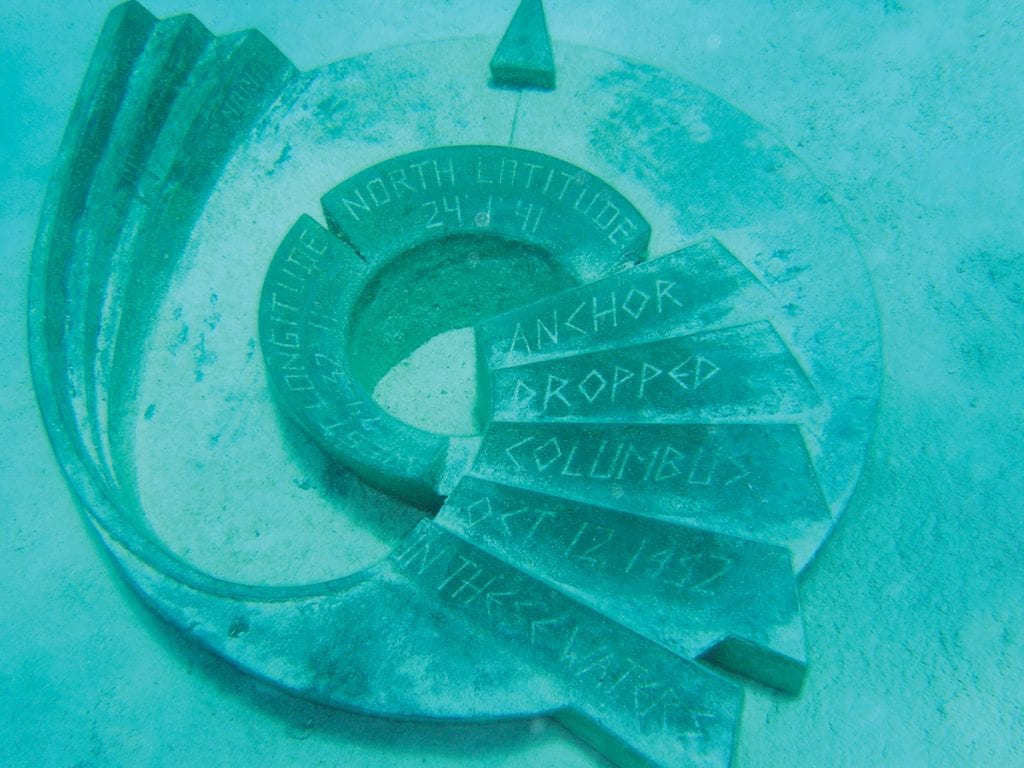 Looks like Long Bay Beach in San Salvador hasn't bothered to update its look since Christopher Columbus dropped by in 1492. This Bahamian paradise is the perfect place to soak up the sun, dive into the crystal-clear waters, and enjoy the empty beaches.
5
Antigua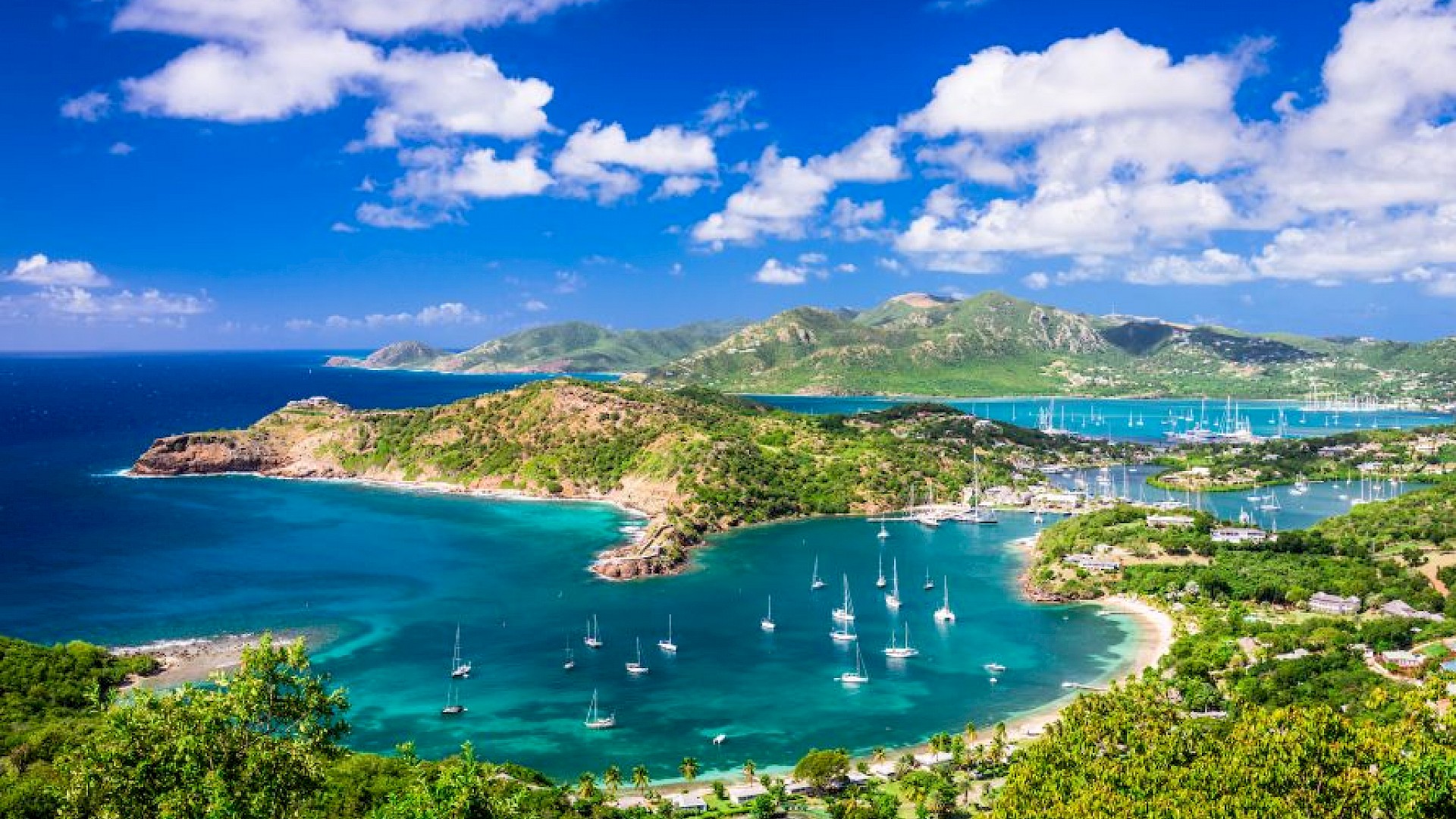 Are there any Caribbean islands with a hotel collection as lovely as Antigua's? Luxury, adults-only, historic, honeymoon – pick one! Hotels are just the tip of the iceberg in this delightful destination. With top-notch dining (including the must-try Sheer Rocks), pristine beaches, and endless wellness activities, there's no shortage of reasons to visit. Crowds? No problem. You'll always have a spot in the sun.
6
Bonaire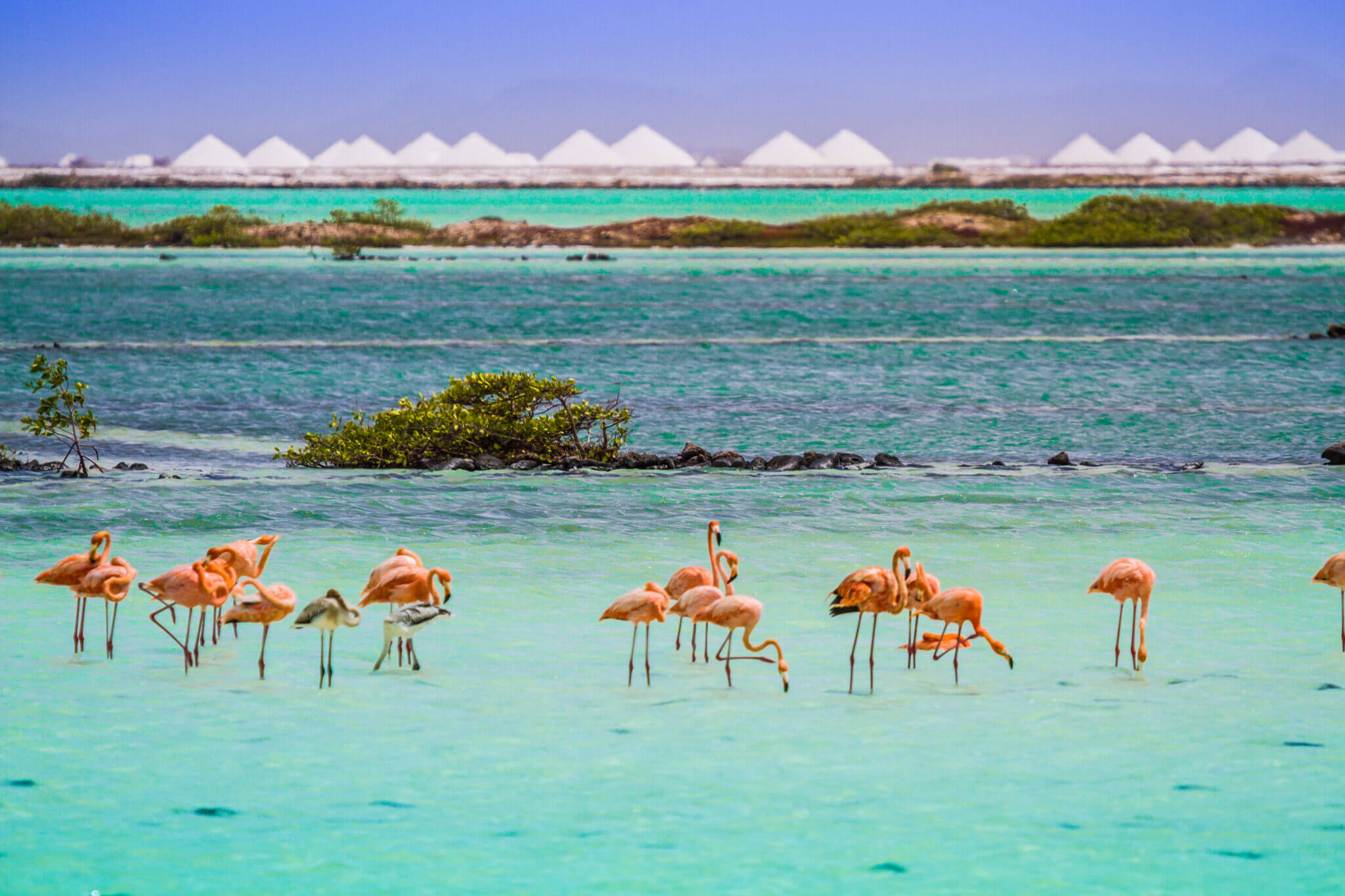 Bonaire is hotter than ever, with tourists flocking to the island like seagulls to a fish fry. Americans and Dutch visitors alike are rediscovering its unbeatable marine environment, chill vibes, and mouth-watering cuisine (including the top restaurant in the Caribbean). Bonaire is on fire! New hotels, chic villas, and a jam-packed calendar of events like Bonaire Rum Week.
7
Staniel Cay, Exuma, The Bahamas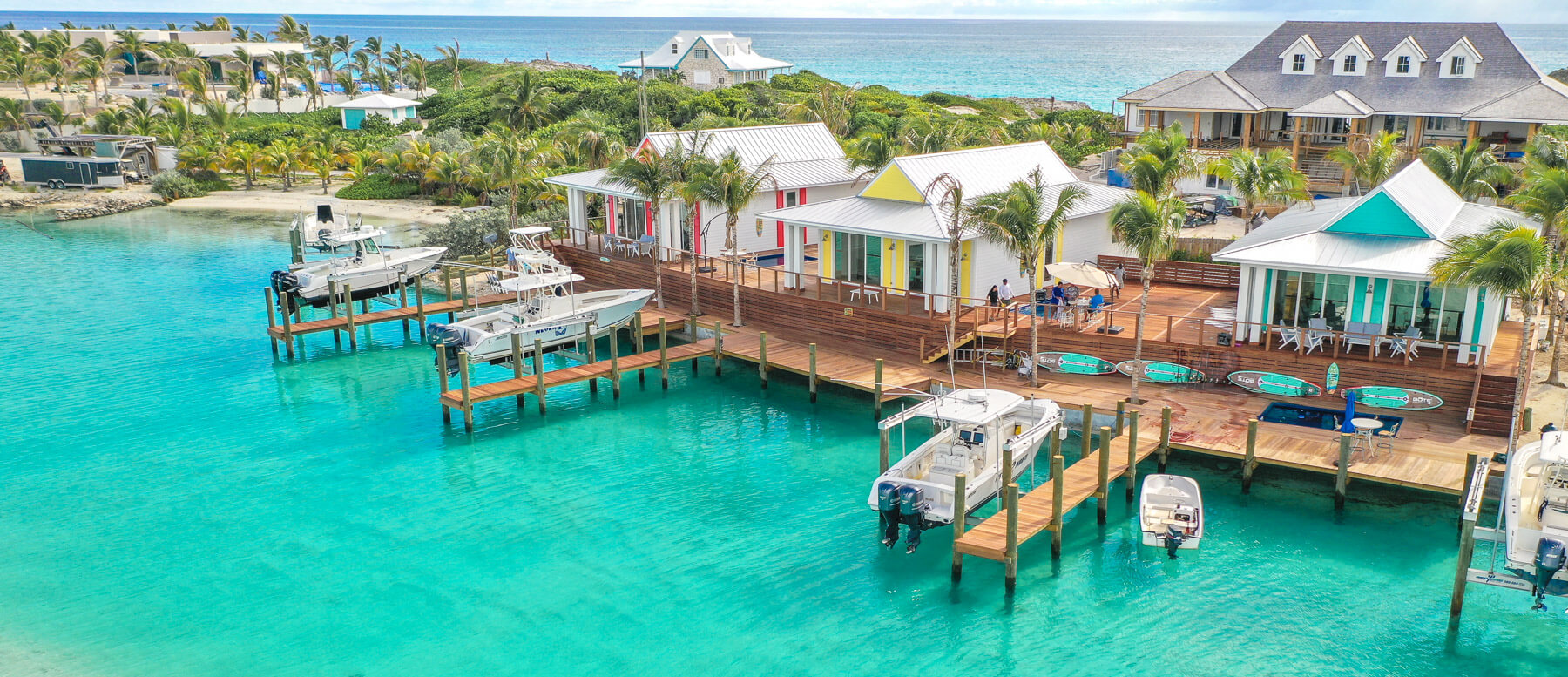 Ahoy there! Staniel Cay, the northern gateway to the Exuma Cays, is a must-visit spot for all you seafaring souls. And let's be real, the Staniel Cay Yacht Club is the stuff of legends. Don't miss this island if you're on a boat! And while you're there, check out the Yacht Club or the super chill Embrace Resort on the other side.
8
Providenciales, Turks and Caicos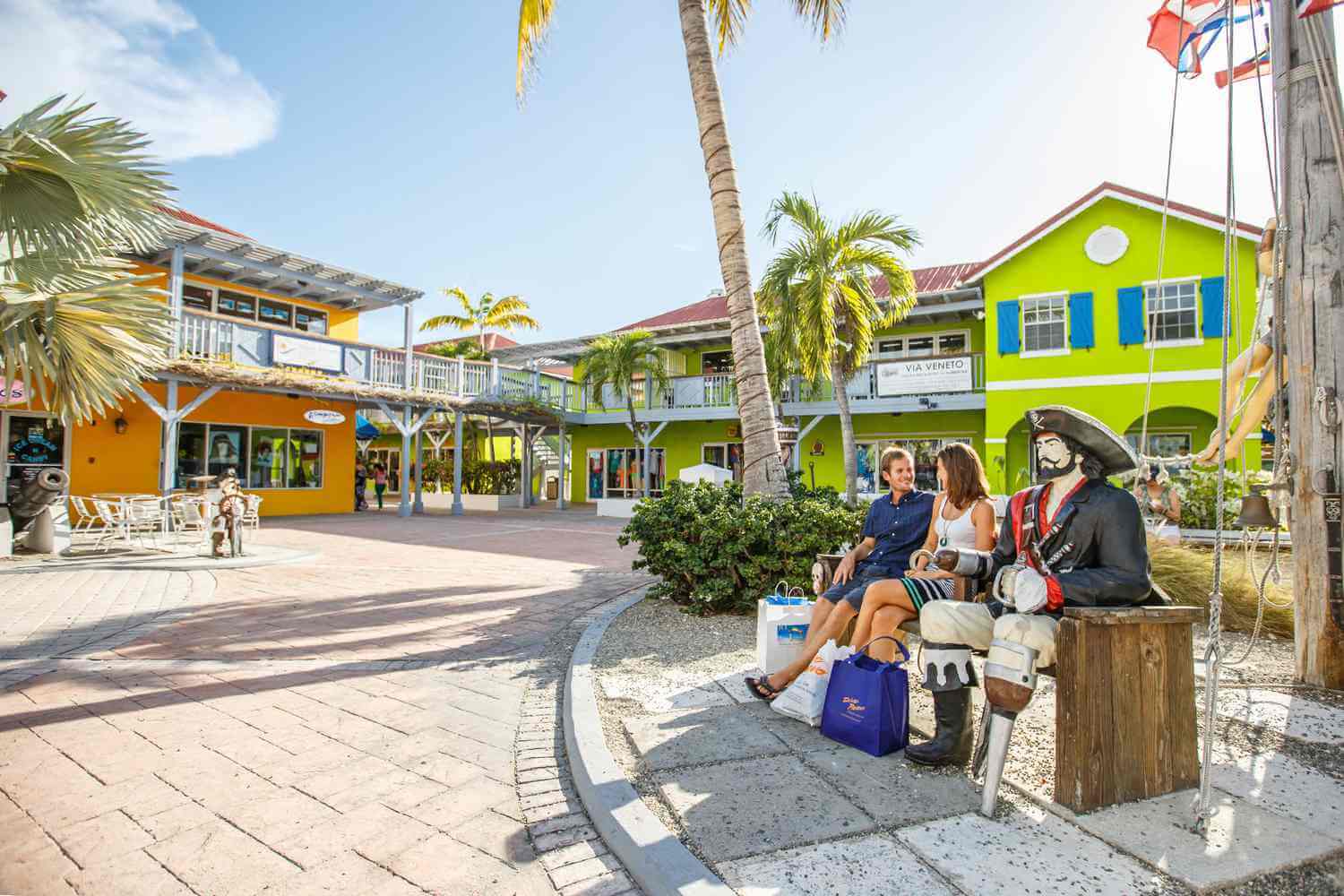 Provo: the luxury destination that's been hotter than a beach in July for the past three years. Travelers seeking seclusion during the pandemic flocked there and never looked back. Turks and Caicos' "main island" is booming with fancy new hotels like the Rock House and drool-worthy villas at the Shore Club on Long Bay Beach.
9
Nevis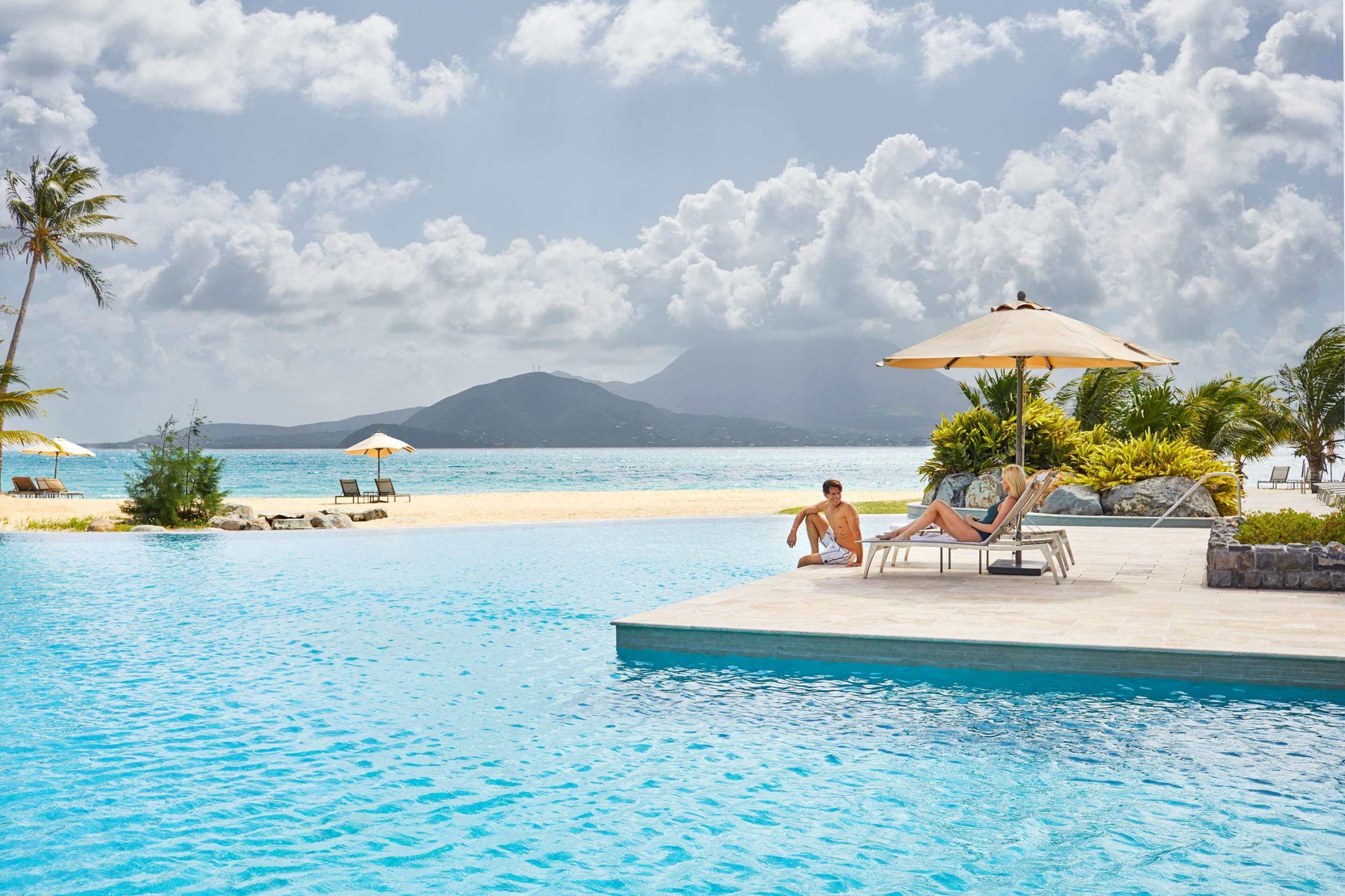 Nevis may be small, but it packs a punch! It's the birthplace of Alexander Hamilton and now a hub for the film industry. It's just a lovable island, from the historic charm of Charlestown to its elegant hillside inns to the impossible-to-resist Killer Bees at Sunshine's on Pinneys Beach.
10
Saba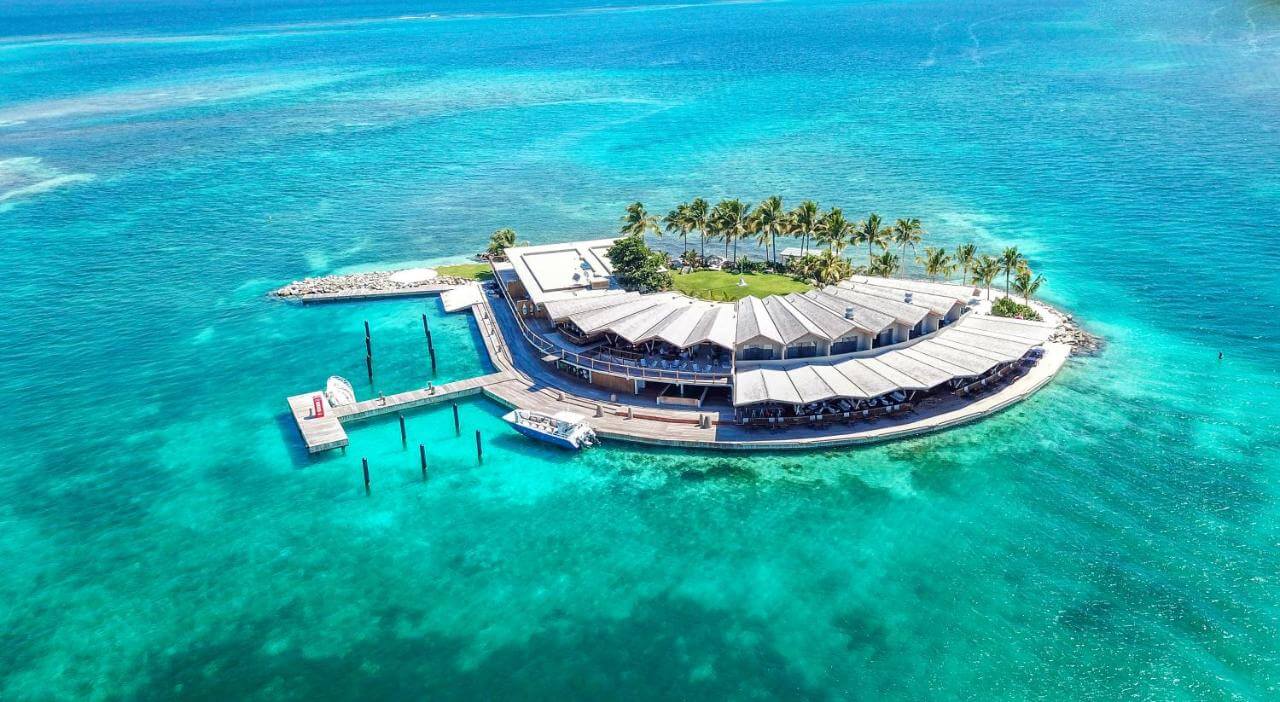 Saba: the tiny island with big cliffs and a hush-hush reputation, just a hop away from St Maarten. No pain, no gain! But if you make it to this quaint little island, you'll be rewarded with vibrant hotels, scrumptious food, and the ultimate peaceful getaway.
11
St Thomas, USVI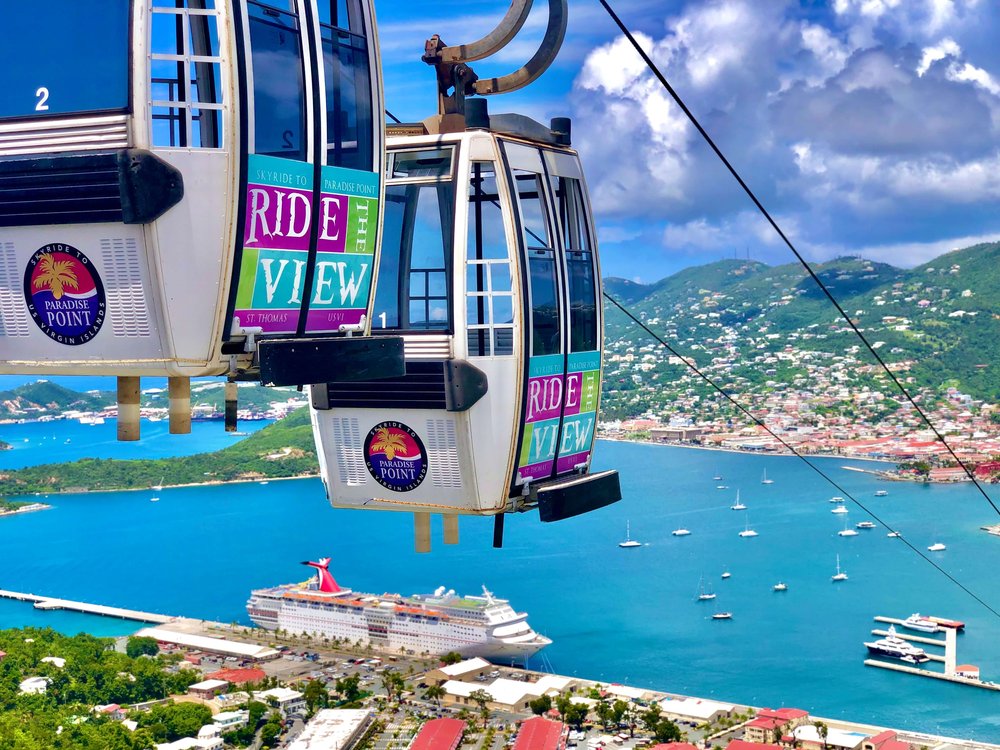 The USVI quickly started reinventing itself after the pandemic struck in 2020, focusing on stayover tourism after relying primarily on cruise visitors for years. St. Thomas, which is well-known for its bustling cruise port, was thrust into the public eye as a result. In response, the island reminded tourists of how diverse the island is as a place to visit: it has spectacular beaches all over the island, a stunning natural setting (have you seen the mangroves? ), a thriving local food movement, and seriously good hotels for every budget.
12
Cayman Brac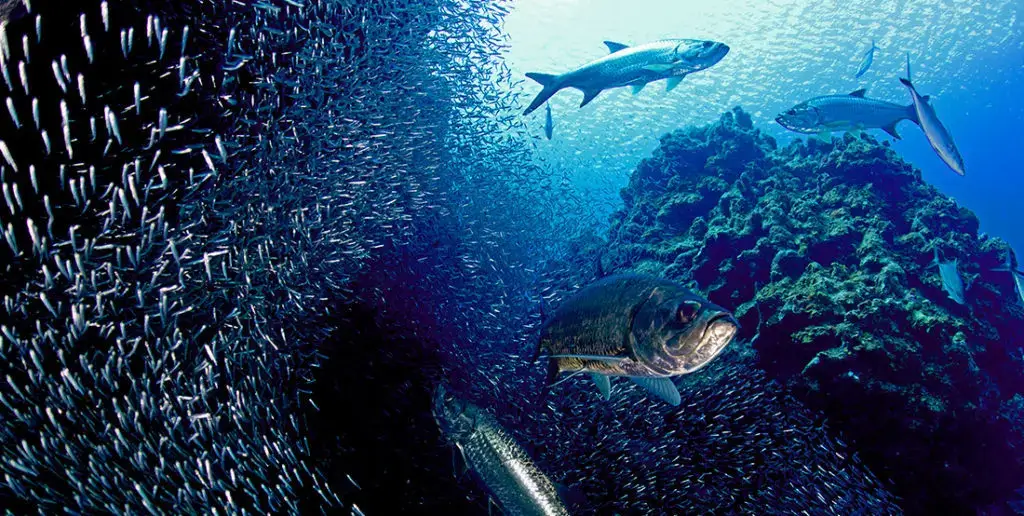 There's a raw, untouched quality to this 12-mile-long island about 45 minutes by air from Grand Cayman. The Brac: where thrill-seekers and peace-lovers unite for epic dives, jaw-dropping cliffs, and the tastiest farm-to-table cuisine at Le Soleil d'Or.
13
Le Carbet, Martinique
Once upon a time, it was a snoozy village on Martinique's northern Caribbean coast – over a decade ago, of course. This Caribbean beach town is hotter than the sand on Coin Beach! With the famous Le Petibonum as its centerpiece and a growing collection of villas, shops, and the new Madicreoles hotel, it's the place to be.
14
St John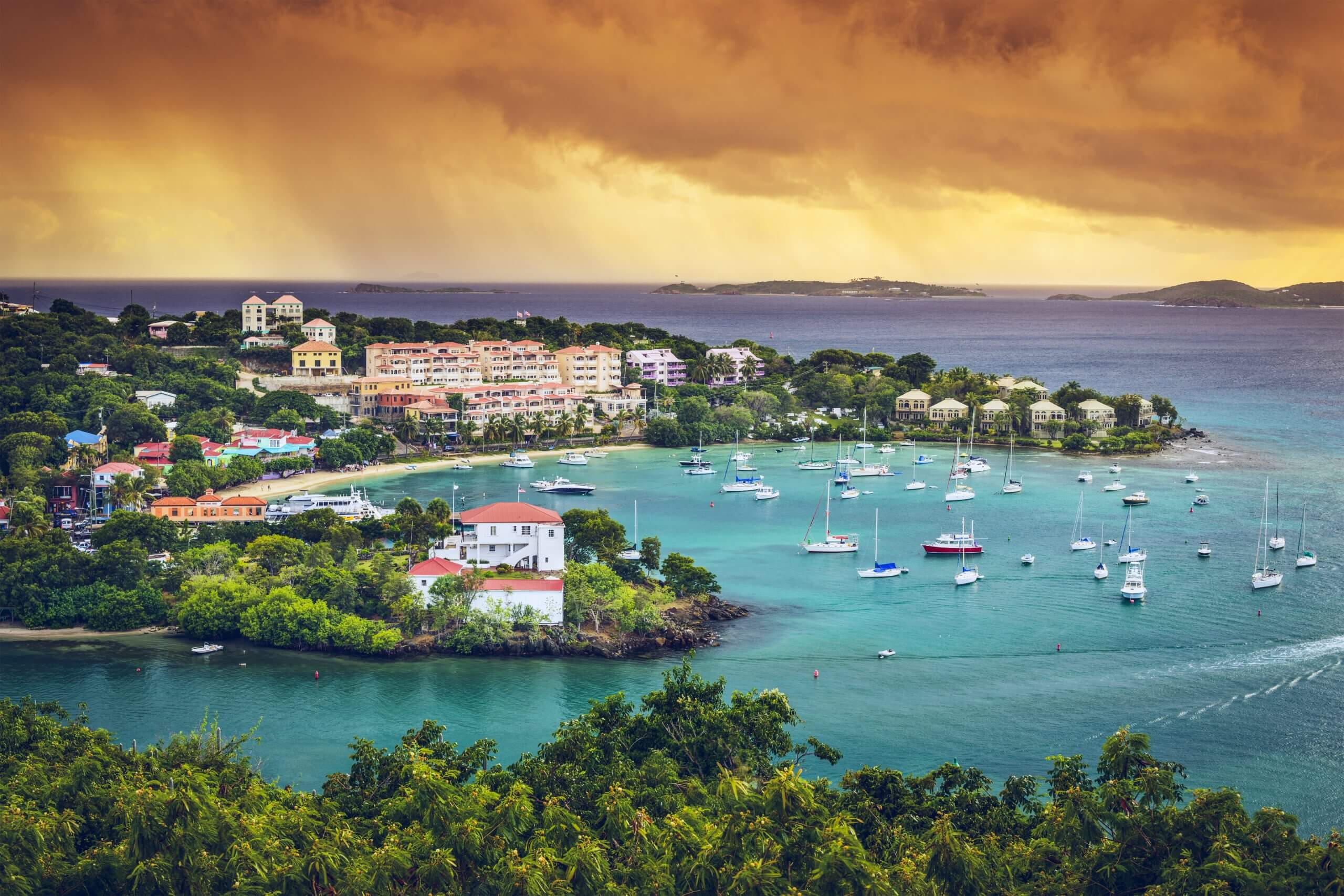 St John has been one of the most sought-after places to visit in the Caribbean since the onset of the pandemic, shining a light on a place that was always marvelous but for decades was just a little bit under the radar. Looks like the island is spicing things up! From floating tacos to beach bars, and even a mini-resort on Lovango Cay, there's no shortage of excitement.
15
Anegada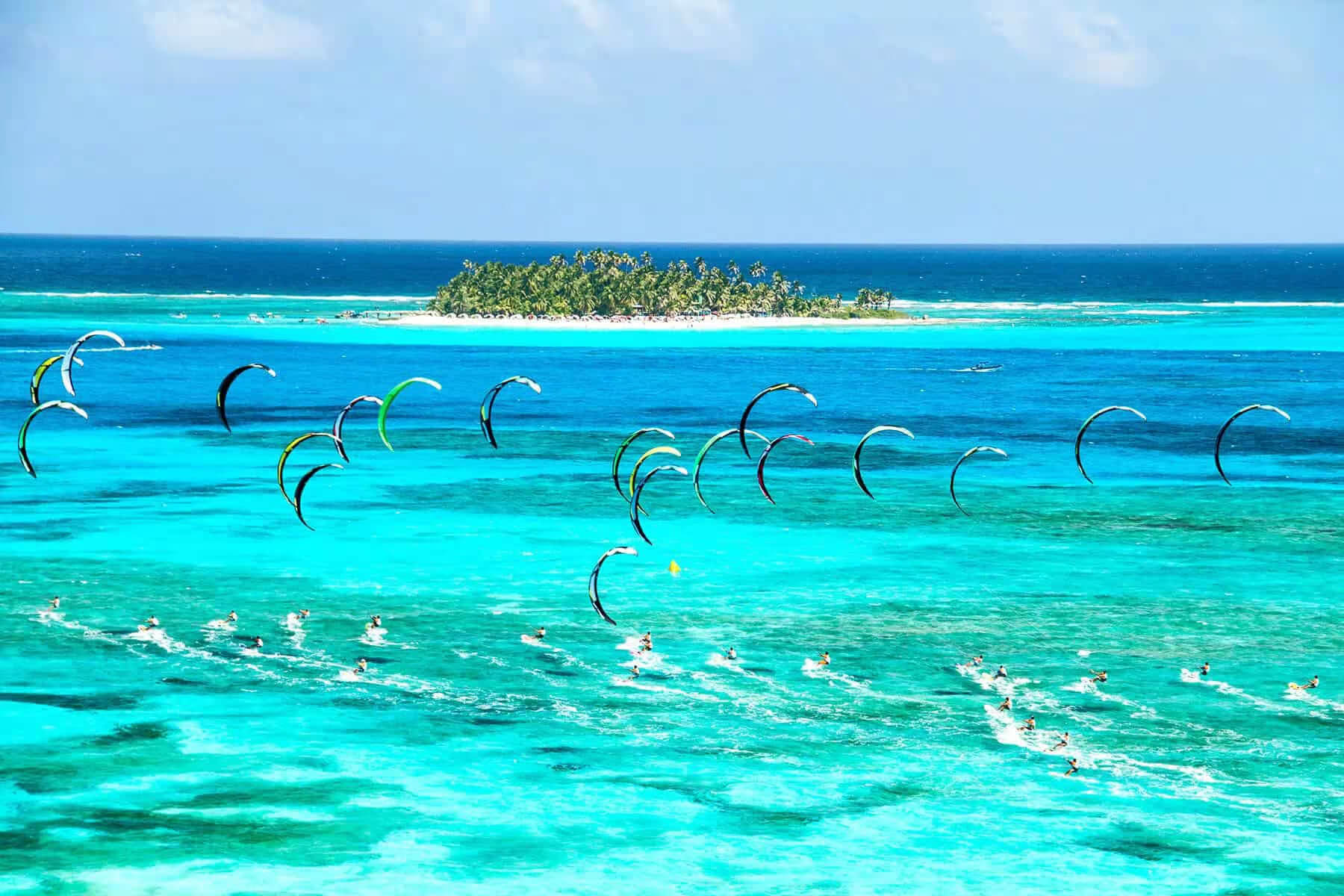 Your cure-all: pristine beaches, scarce crowds, plenty of drinks, and infinite lobster. Ah, we have arrived at our destination. The frontier island of the British Virgin Islands feels like it was designed by a Caribbean traveler, with a surfeit of just about everything vistors to the Caribbean have high on their lists. Anegada Beach Club: the best boutique hotel on the block.
16
St Barth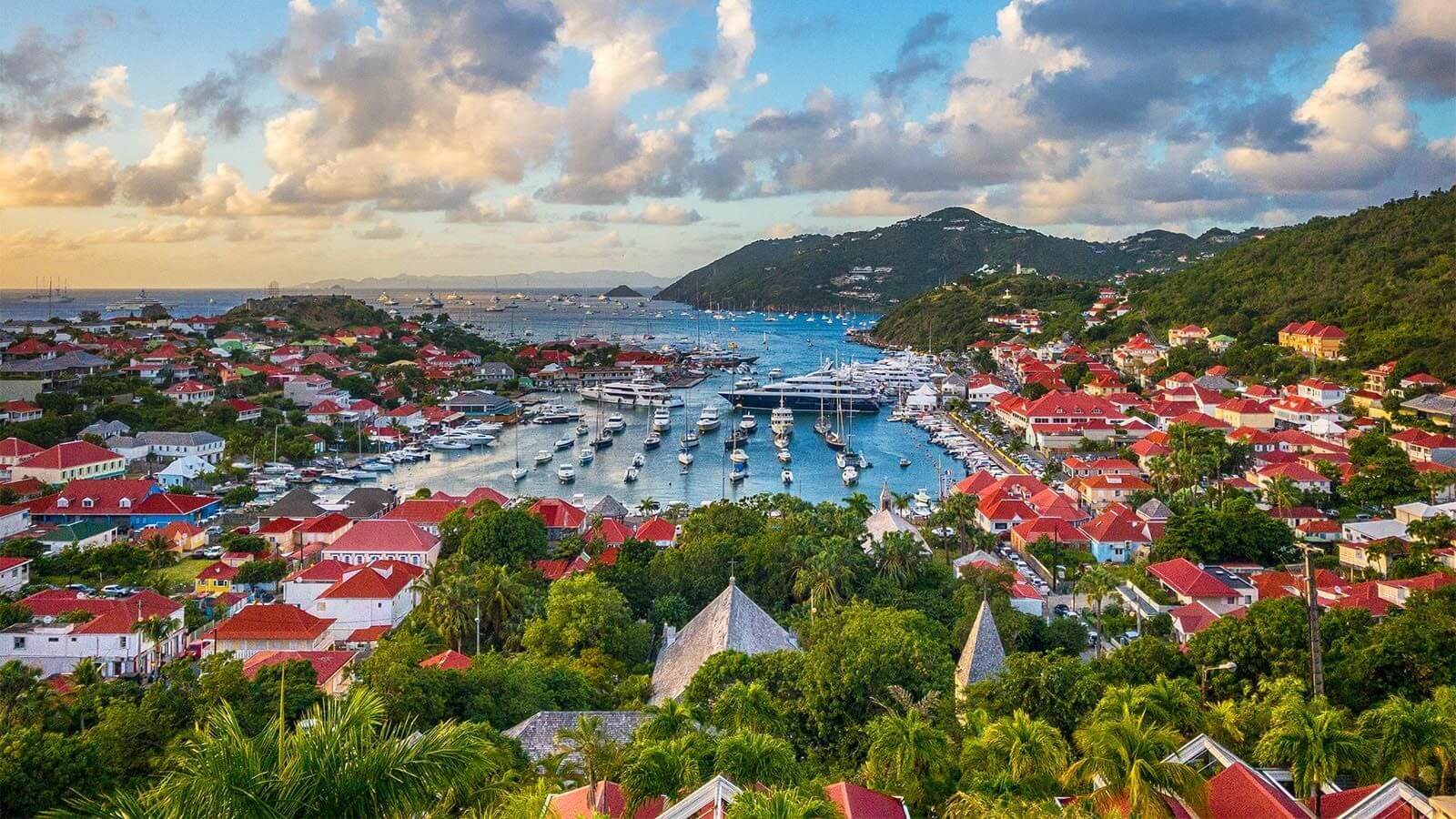 St. Barth is the epitome of French Caribbean chic, with stunning villas from WIMCO St Barth Properties and the island's top-notch hotel, Le Barthelemy. St Barth is lit! Gustavia is poppin' (don't forget to hit up the Rhum Room) and the food game is strong with new spots like L'Atelier de Joel Robuchon.
17
Nassau/Paradise Island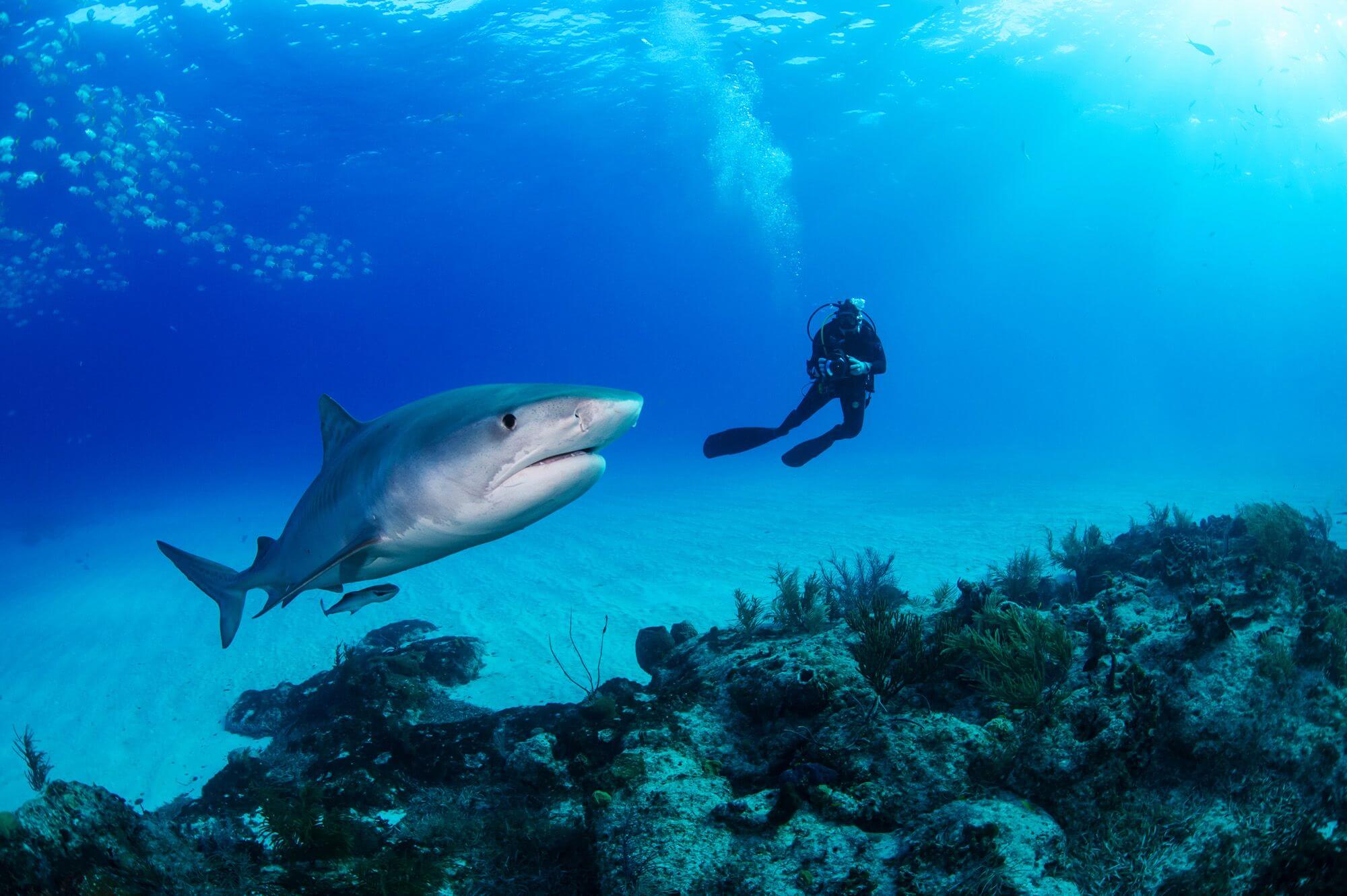 Nassau: the destination so nice, you forget it's not just a name! From family fun to gourmet grub, beachy vibes to megaresort madness, the Bahamas has got it all! Move over beaches, Nassau Paradise Island is now serving up some serious culinary game.
18
Basse-Terre, Guadeloupe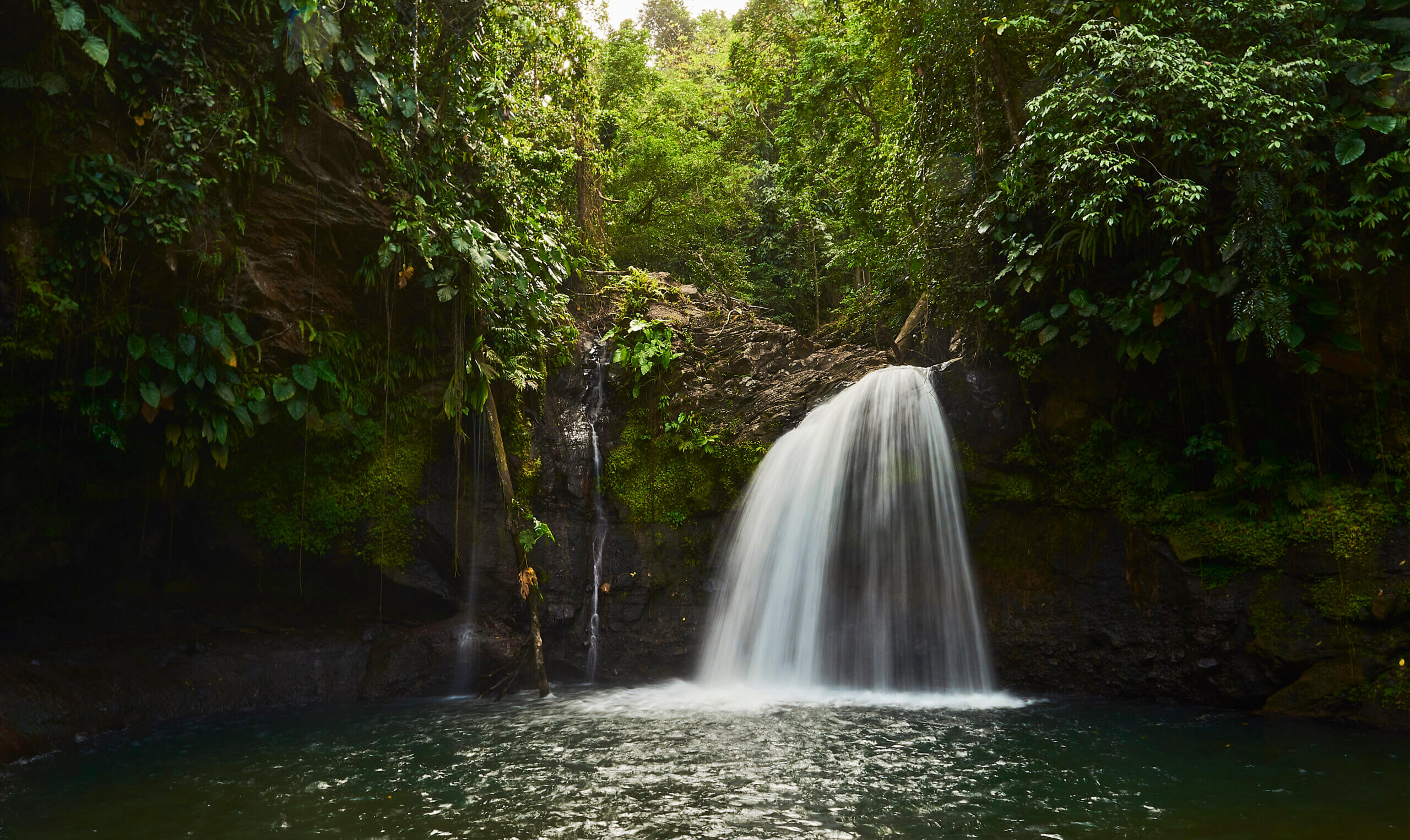 Fancy a trip to Napa or Bordeaux, jetsetter? If rum is your jam, this is the perfect match. Get ready to embark on a sweet adventure through the lush rainforests and fiery terrain of western Guadeloupe! This area is brimming with small-batch rum distilleries, all conveniently located within an hour's drive along the eastern coast. This place has got it all: farming, feasting, and cozy lodging at spots like the charming Habitation Saint Charles.
19
Cat Island, The Bahamas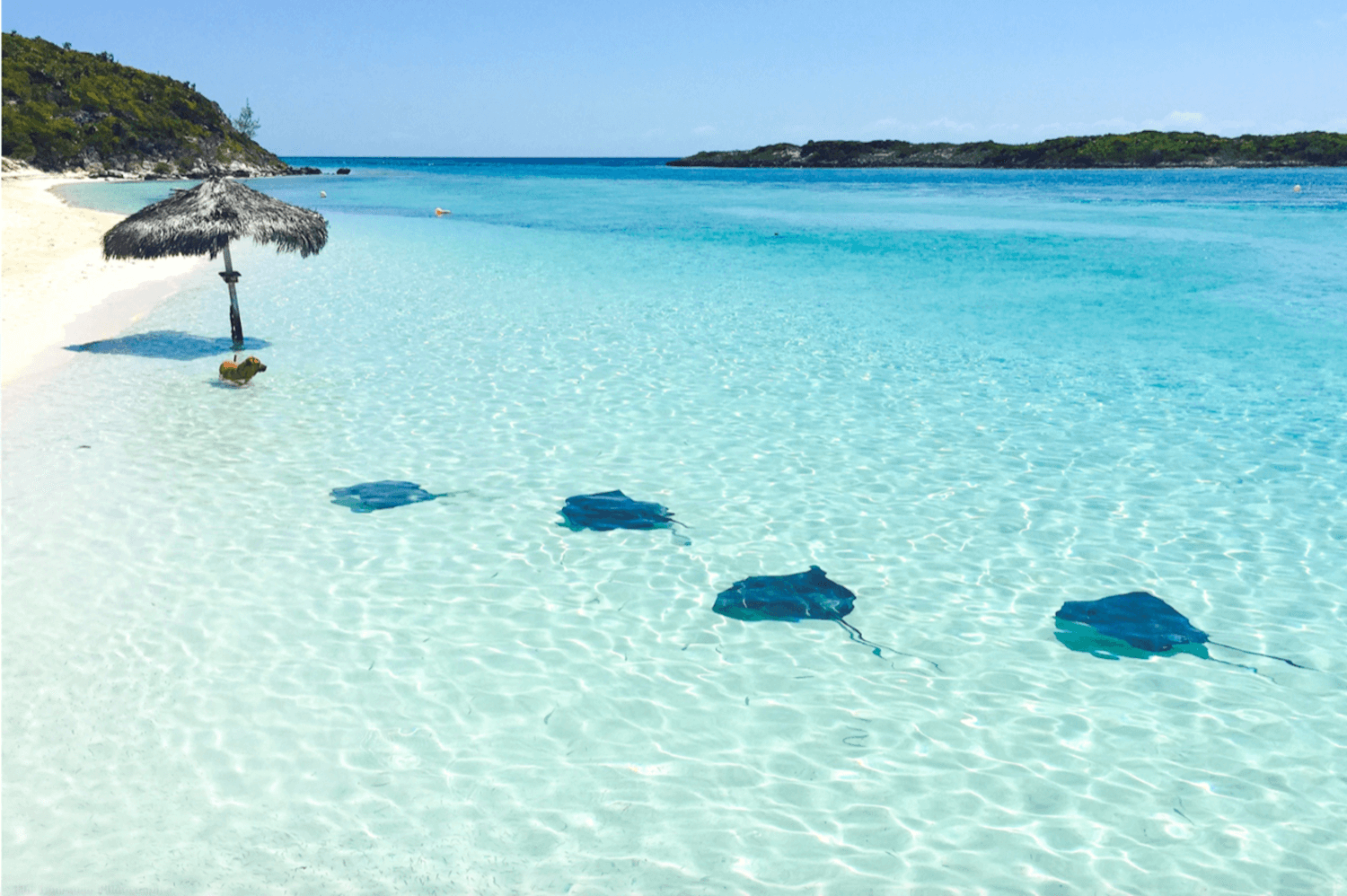 Sir Sidney Poitier's childhood stomping grounds are a cinematic paradise. Think pink sands, uncrowded beaches, and the sweet sounds of rake and scrape. Plus, the highest point in The Bahamas is home to Father Jerome's Hermitage monastery, giving off some serious otherworldly vibes.
20
La Romana, Dominican Republic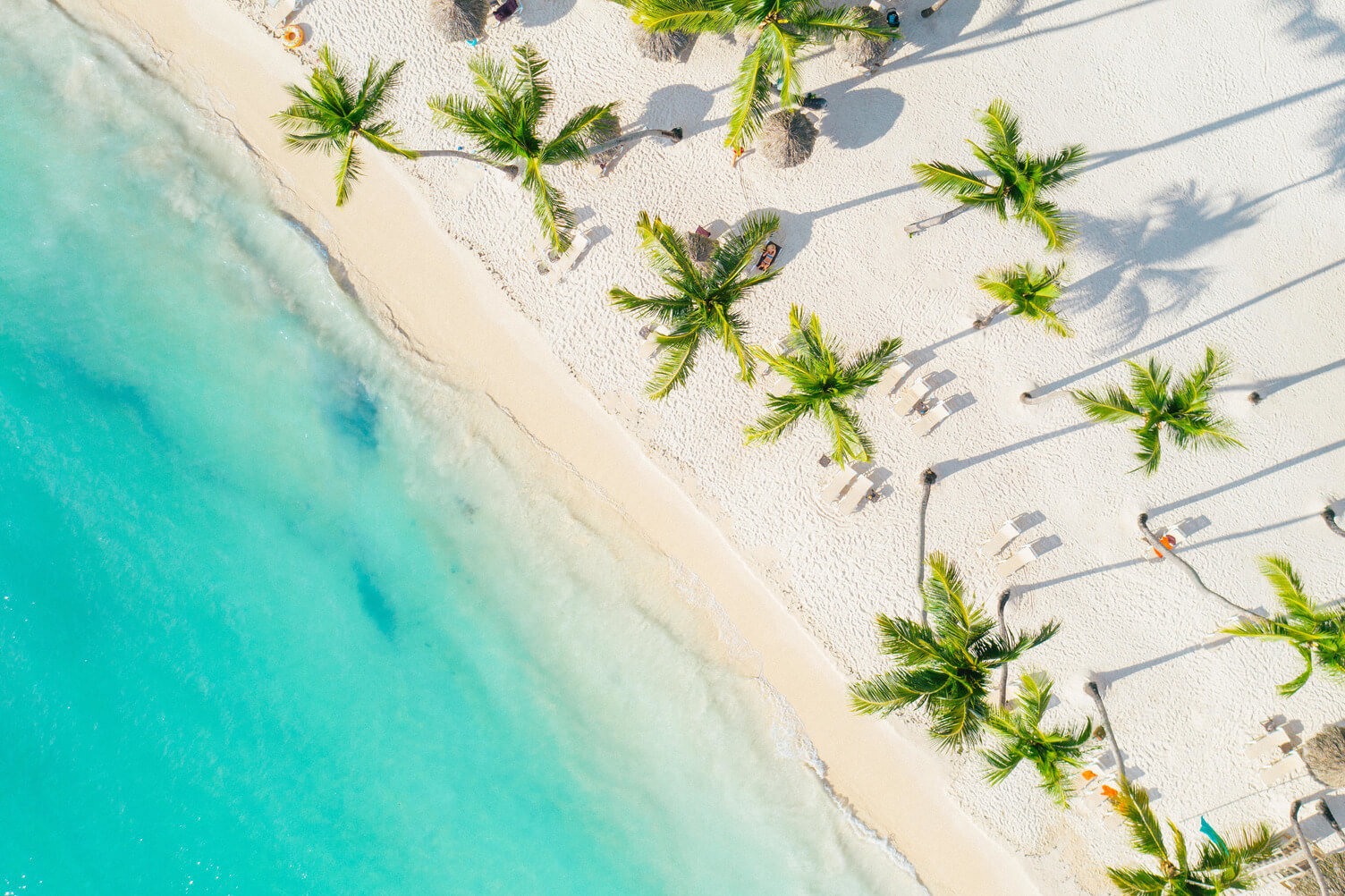 Come for the Casa de Campo Resort and Villas, stay for the golf and medieval village vibes. Oh, snap! The resort now has a fancy hotel inception called Premier Club for those who want to take their vacation to the next level.
21
La Desirade, Guadeloupe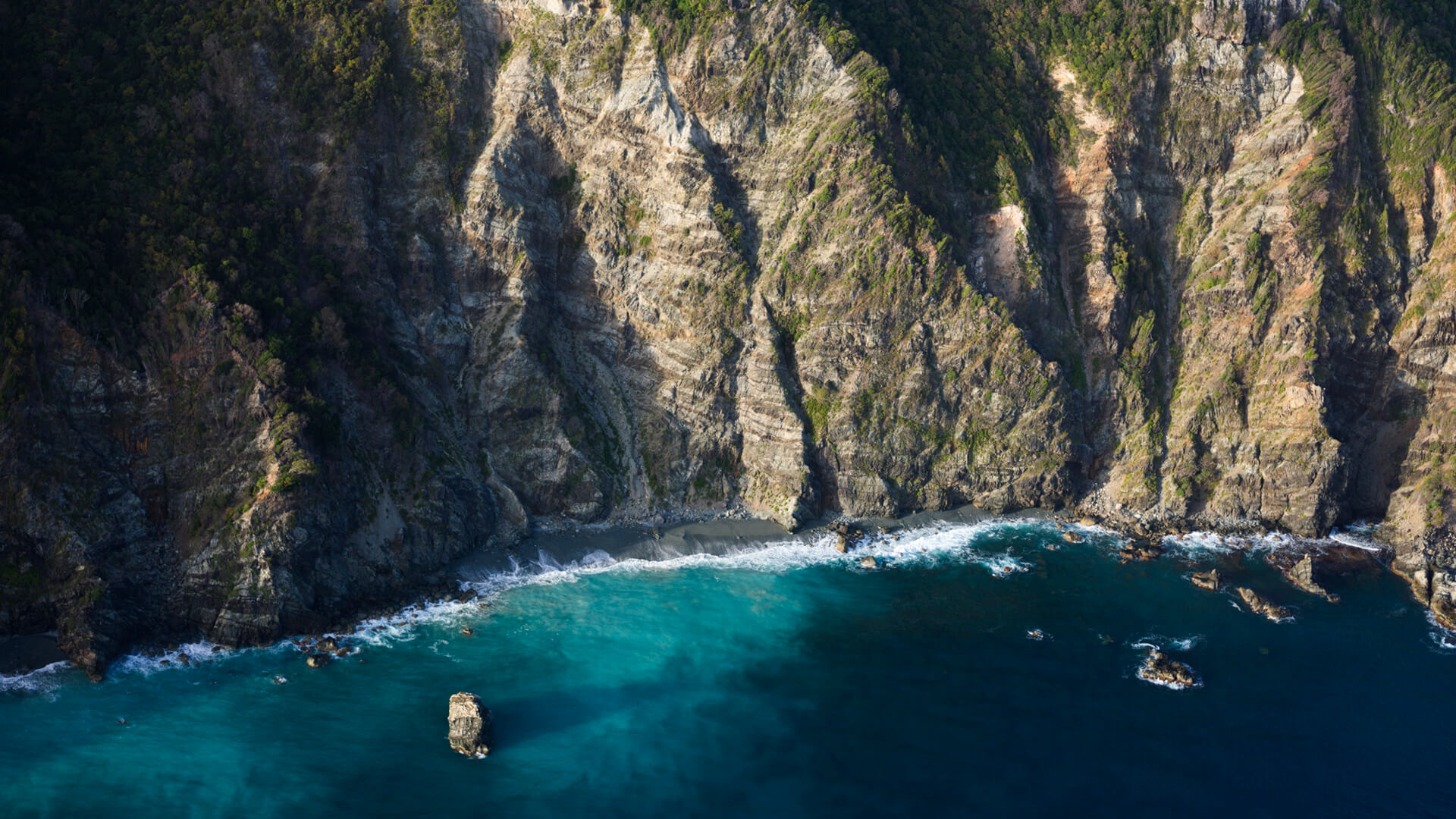 Guadeloupe and La Desirade are like hidden gems in the tourism world. La Desirade is a tiny island with stunning beaches, chill villages, and a natural reserve that's so untouched, it's practically a unicorn in the Eastern Caribbean. There's not much to choose from, but you can rest easy at the Hotel Oasis or in one of the many Airbnbs.
22
Punta Cana, Dominican Republic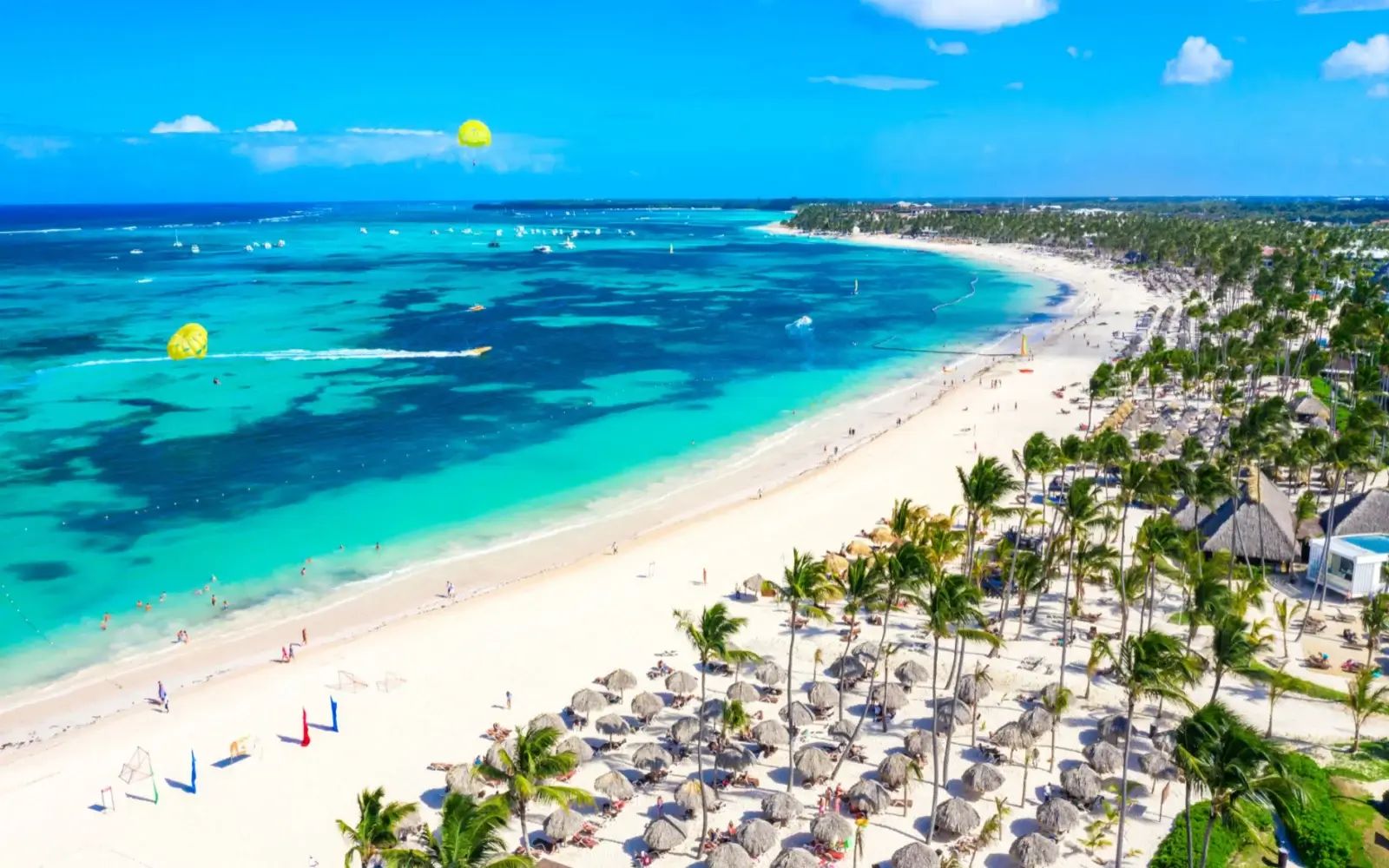 Punta Cana: the Caribbean's most popular spot for a reason – it's just that good. From hole-in-ones to all-in-ones, Punta Espada in Cap Cana and Lopesan Costa Bavaro have got you covered.
23
Negril, Jamaica 
Montego Bay to Negril: a two-hour journey to a world of authenticity, color, and enchantment. Jamaica's got that special sauce, whether you're soaking up the sun on Seven Mile Beach or indulging in a luxurious wellness retreat at a swanky cliffside resort (our fave is the Rockhouse). Negril: where even a pandemic can't dim its charm.