The Eshima Ohashi Bridge, or "Roller Coaster Bridge," is a spectacular structure in Japan, notable for its extreme incline. It's the third-biggest bridge of its kind in the world and the largest concrete frame rigid bridge in the United States. Overlooking Lake Nakaumi, this massive two-lane bridge joins Matsue in Shimane Prefecture and Sakaiminato in Tottori Prefecture.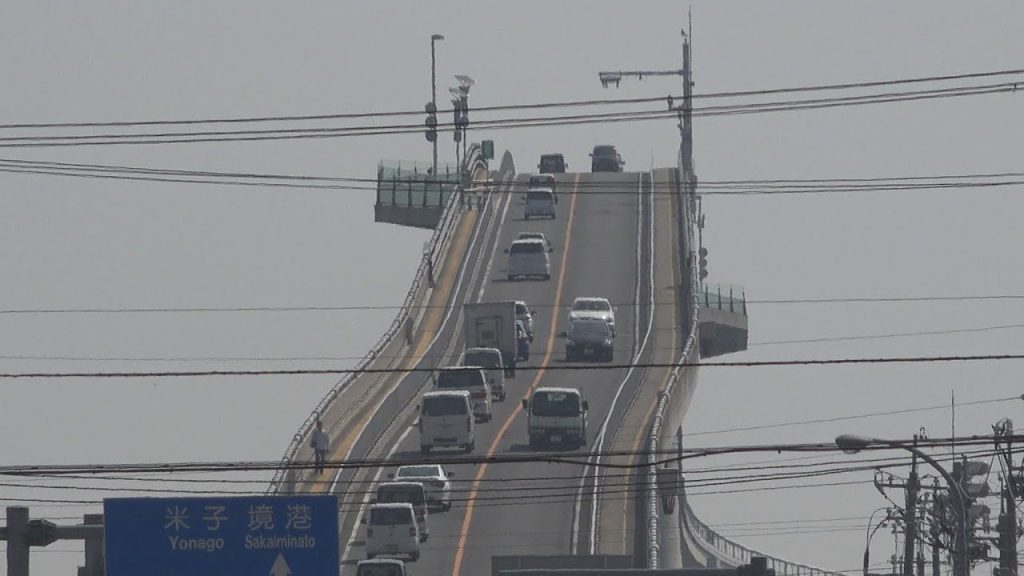 The bridge was constructed so that massive cargo ships could sail freely out to sea. Its height of 44 meters and its staggering 6.1% slope on one side and 5.1% on the other are very magnificent. Despite its relatively standard dimensions of 1 mile in length and 7 meters in width, this bridge is notable for its numerous sharp rises and drops, making it one of the most interesting in the world.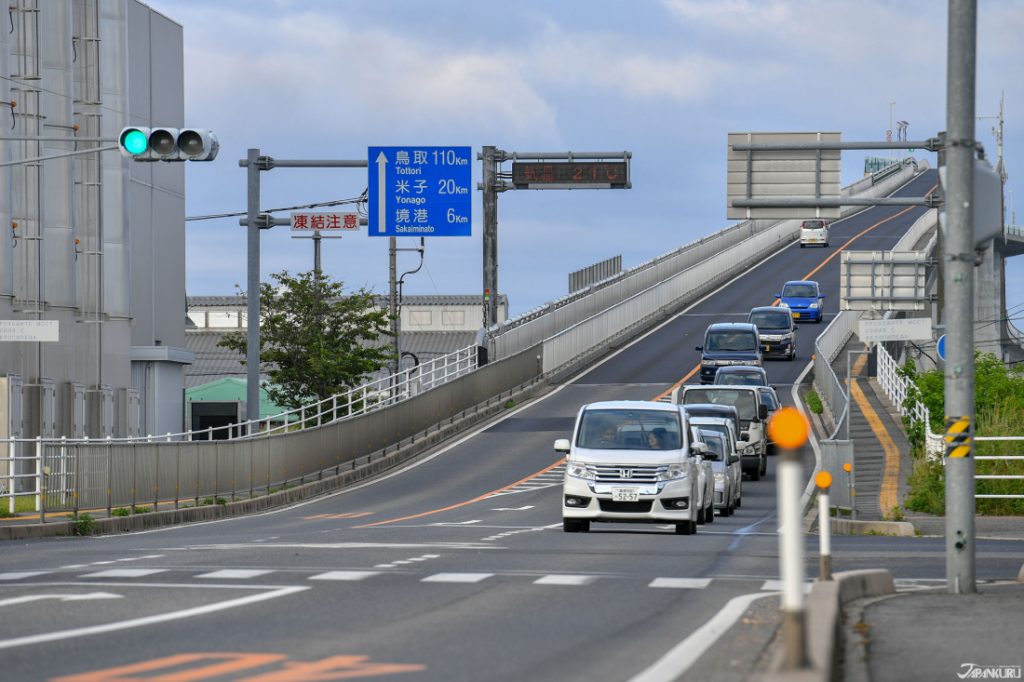 Photographs of the bridge captured from a disconcerting vantage point have a proclivity to propagate rapidly across the digital realm. As one's knowledge of this bridge expands, the apprehension associated with traversing it diminishes.