You should know by now that we don't need a holiday to enjoy tequila and mezcal in a responsible way. That doesn't mean we aren't ready for National Margarita Day, International Paloma Month, or even Taco Tuesday, since we always have at least one or two great recipes we can't wait to try.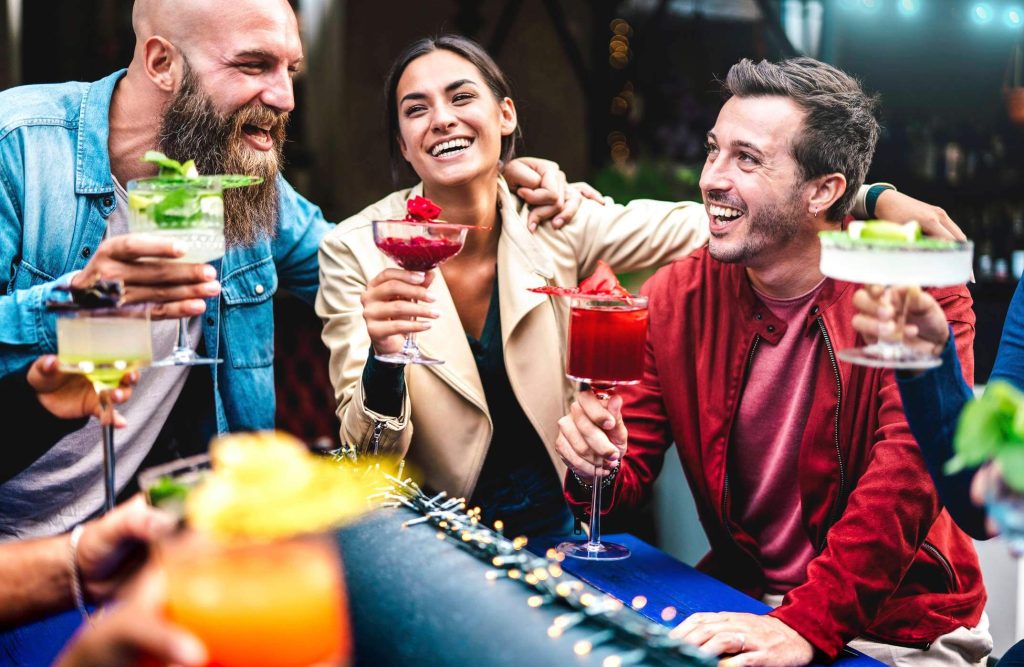 Cinco de Mayo is, of course, the same. Some of our favorite tequila brands and Mexican resorts have called out again with even more fun twists on classic recipes, and even some that are just plain silly. That doesn't mean you can't do them at home, though. Even making these will be part of the fun.
1

Mana Paloma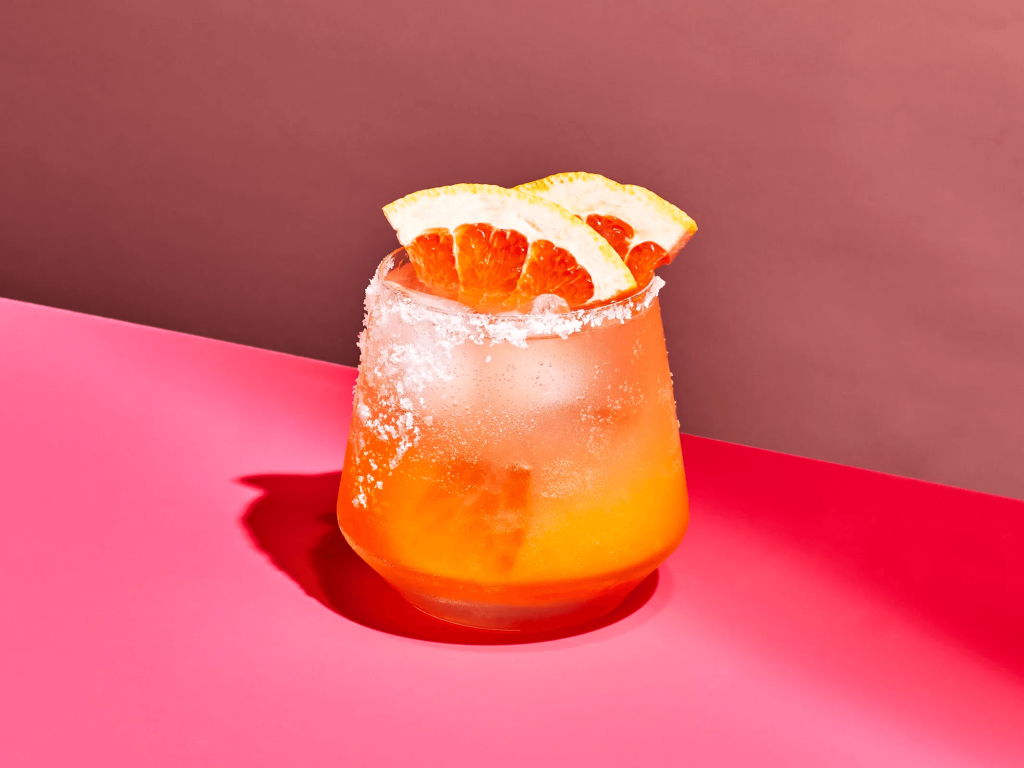 Ingredients:
2 oz Dwayne "The Rock" Johnson's Teremana Blanco
0.25 oz lime juice
3 oz grapefruit juice
Add ice and top with Soda
Pinch of salt
How to Make It:
Build in a highball glass. Garnish with a lime wedge.
2

That's a chill Margarita!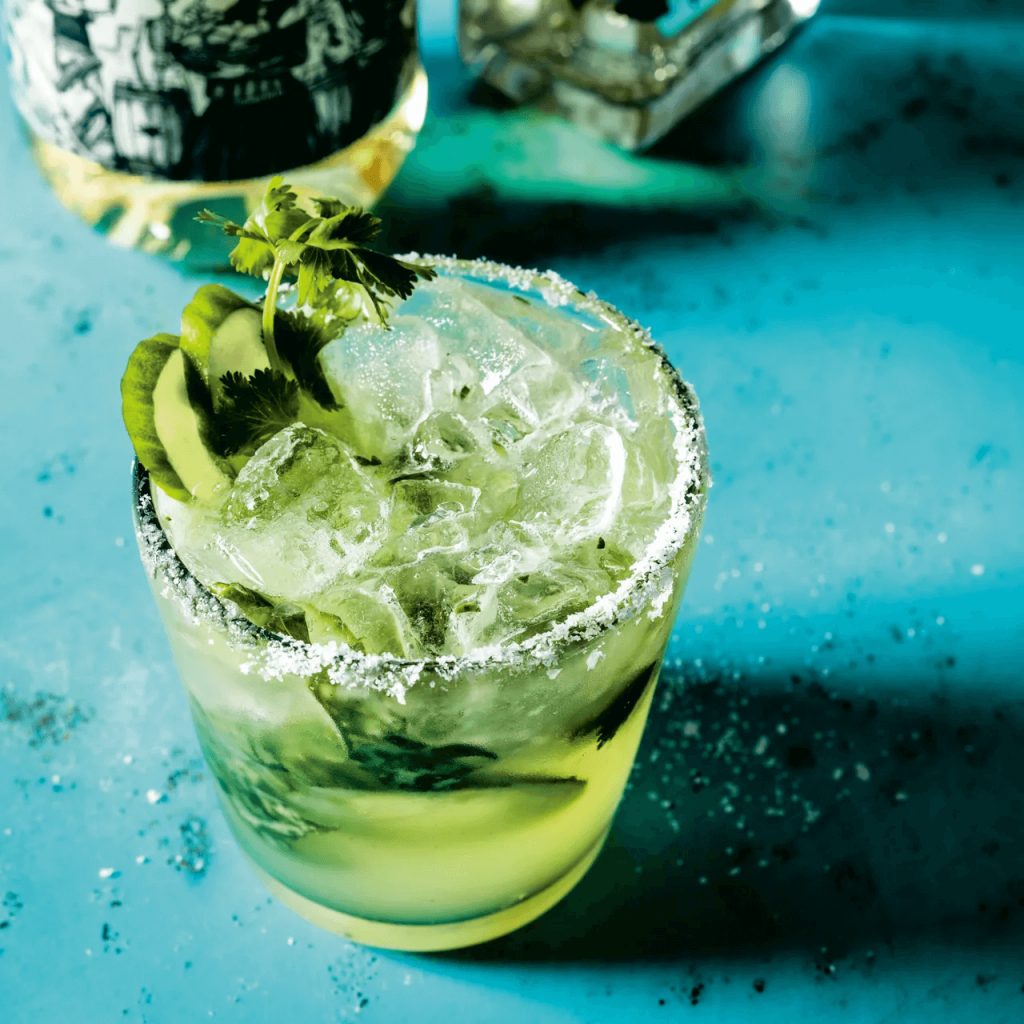 The combination of cucumber and tequila is particularly refreshing, but it works nicely in any cocktail. Téquila Curamia
Ingredients:
1.5 oz Curamia Tequila Blanco
0.75 oz fresh lime juice
0.5 oz agave cectar
Sliced cucumber
Pinch of salt
Seltzer
How to Make It: 
Muddle cucumber slices with salt in a shaking tin. Add tequila, lime, and agave. Shake and double strain into a highball glass. Add ice and top with soda water. Garnish with a mandolin slice of cucumber.
3

Espolòn Reposado Spicy Margarita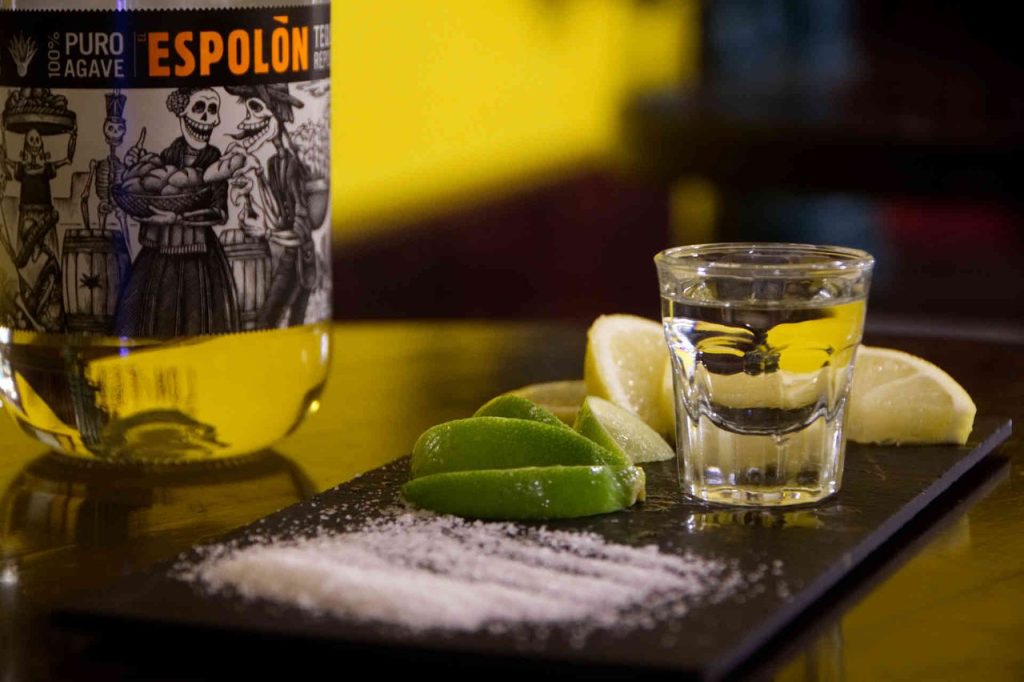 Adjusting the proportions of the individual ingredients is the key to crafting a complex-looking margarita. Tequila Espolon
Ingredients:
45 ml Espolòn Reposado
15 ml of Ancho Reyes Verde
30 ml fresh lime juice
10 ml agave syrup (depending on sweetness)
Sea salt for crust rim (half rim is a good option)
Lime peel or wedge for garnish
How to Make It:
Shake ingredients with plenty of ice, double strain in a coupette. Garnish with lime peel/wedge.
4

Ancho Reyes Verde Chelada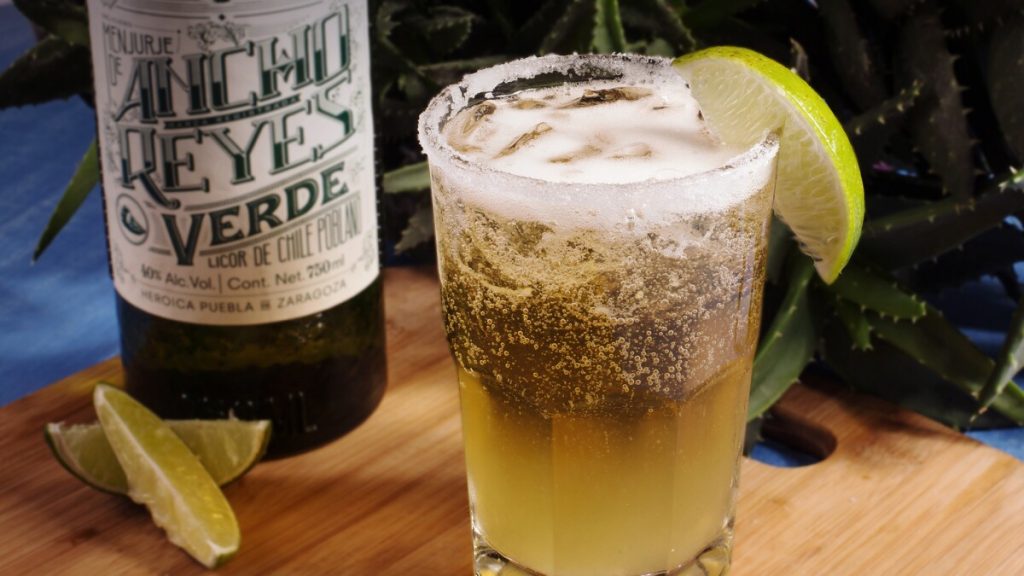 Your brunch plans just got a lot more exciting! Ancho Reyes is a fantastic product!
Ingredients:
1 part Ancho Reyes Verde
Light Mexican beer
Juice from half a lime
1-2 parts Bloody Mary mix
Salt for rim
How to Make It:
Put all ingredients except beer into a pint glass with its rim salted. Top with beer.
5

1800 Cristalino Cadillac Margarita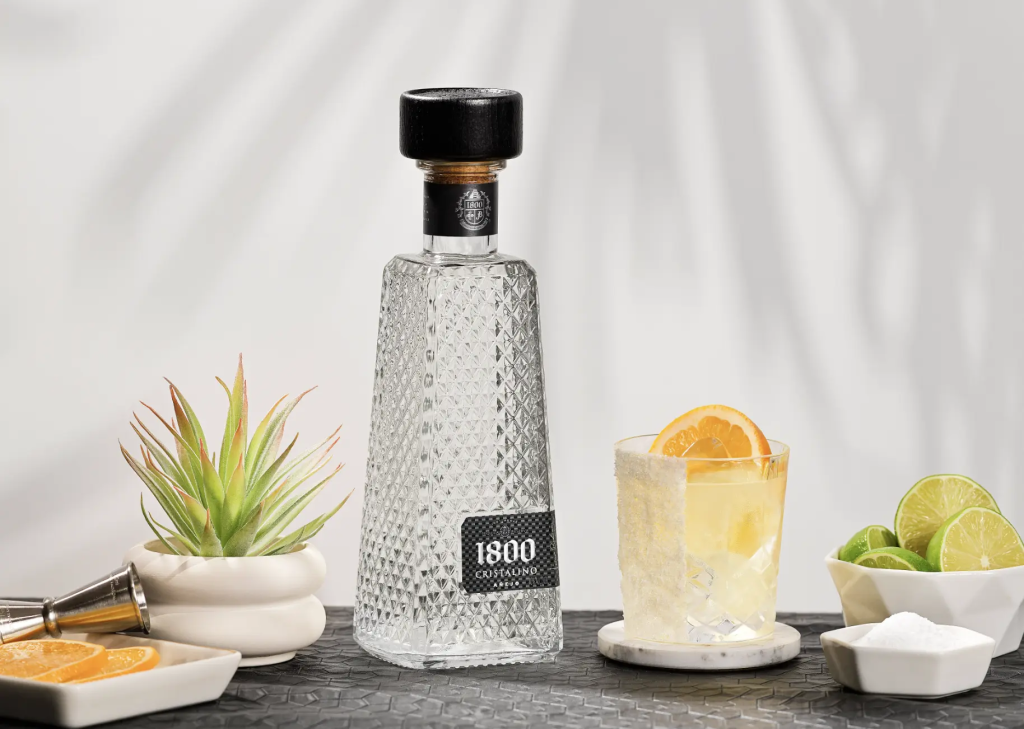 Drinking a Cadillac requires glassware that matches its prestigious name! Wow, 1800 Tequila sounds like a great choice!
Ingredients:
1.75 oz 1800 Cristalino
0.5 oz fresh lime juice
0.5 oz agave syrup
0.5 oz Agavero Orange
Orange wheel, for garnish
Coarse rock salt, for garnish
How to Make It:
Line the side of a rocks glass with fresh lime juice and coat in coarse rock salt. Combine all ingredients in a cocktail shaker with ice. Shake vigorously to chill. Strain into rocks glass over fresh ice. Garnish with an orange slice.
6

Mexican Iced Coffee, or JAJA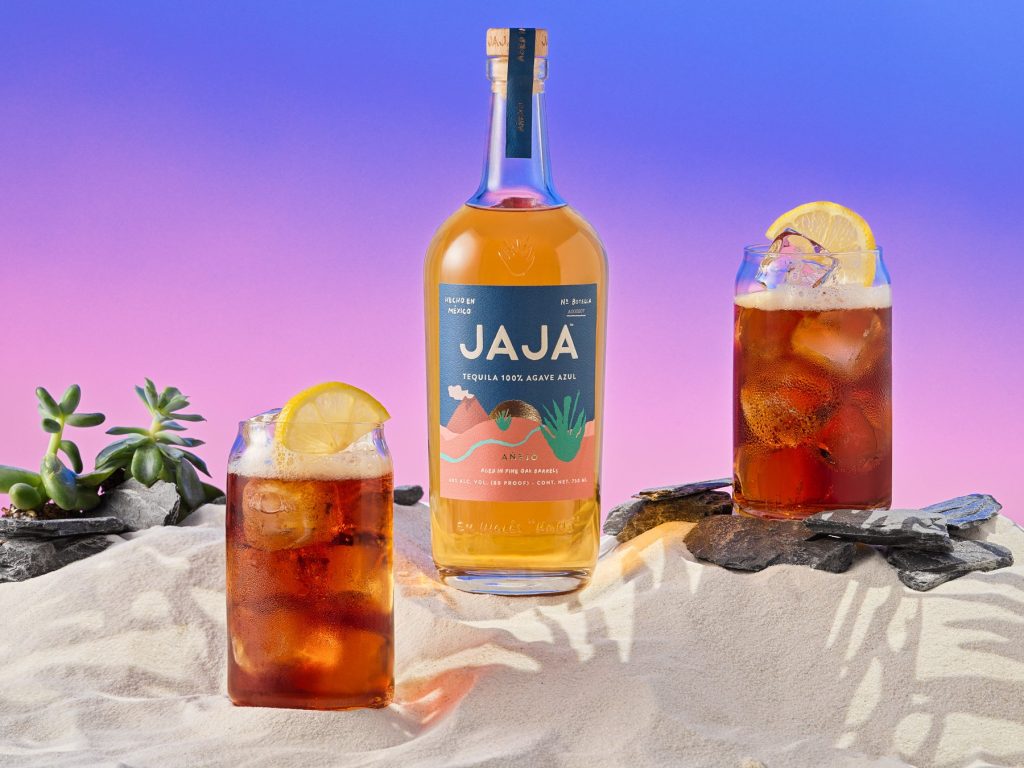 Make way for a new drink!Great choice! JAJA Tequila is a fantastic brand.
Ingredients: 
2 oz JAJA Añejo
2 oz cold brew
Top with tonic sparkling water
How to Make It: 
Combine all ingredients in a cocktail shaker with ice and shake vigorously. Strain into a rocks highball glass over fresh ice cubes and garnish with a lemon wheel.