The lavish Dubai-based hotel brand Jumeirah Group has announced the opening of all Jumeirah Bali villa resorts, offering luxury and serenity on the island's southwest coast. The hotel group's first resort in Indonesia, Jumeirah Bali, will combine tropical modernity five-star all-villa resort with a beautiful setting amidst lush vegetation and views of the Indian Ocean and a bit of decadence and romance of the Majapahit Empire.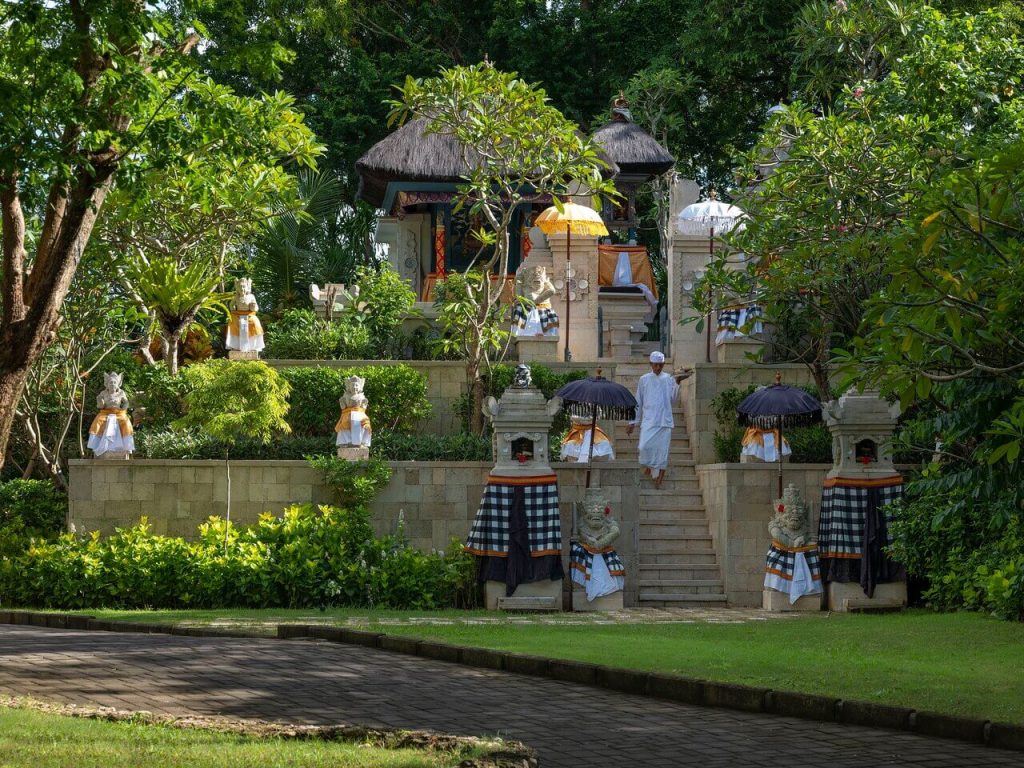 The Mix of Internal and External Environment
Jumeirah Bali is now welcoming its first guests in all desirable beachfront villas in Uluwatu. Inspiration from Hindu-Javanese culture can be seen in every corner of this nature-enclosed property, designed for couples, groups and solo travelers looking to reconnect and find inner balance. This luxurious Balinese resort will housed 123 villas in one- and two-bedroom configurations, as well as a spectacular four-bedroom Royal Water Palace.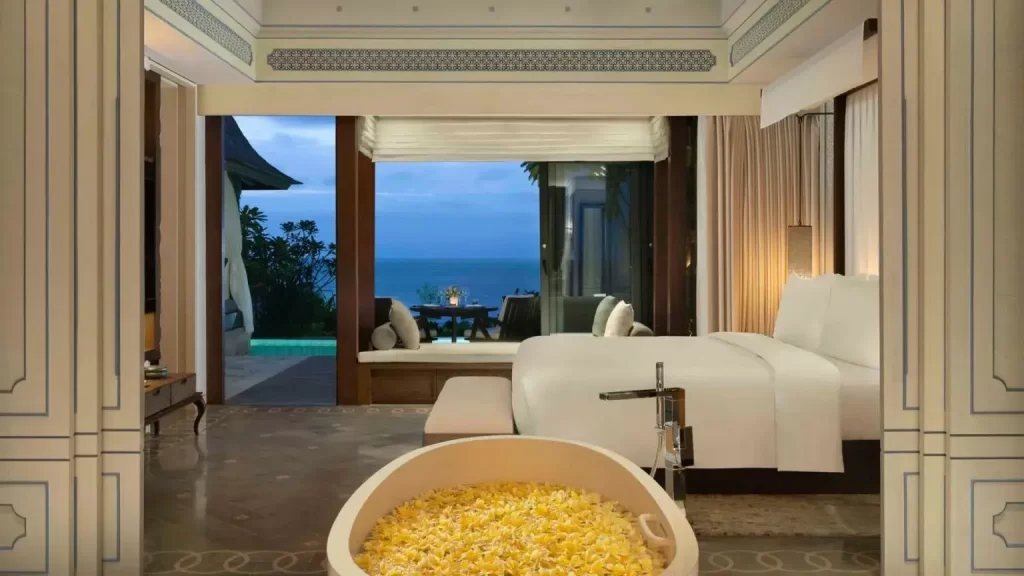 Each villa features a private pool, awe-inspiring tropical views of the Indian Ocean and mesmerizing lush green grounds. Light, space, natural materials and Balinese decor make each villa feel like a private sanctuary.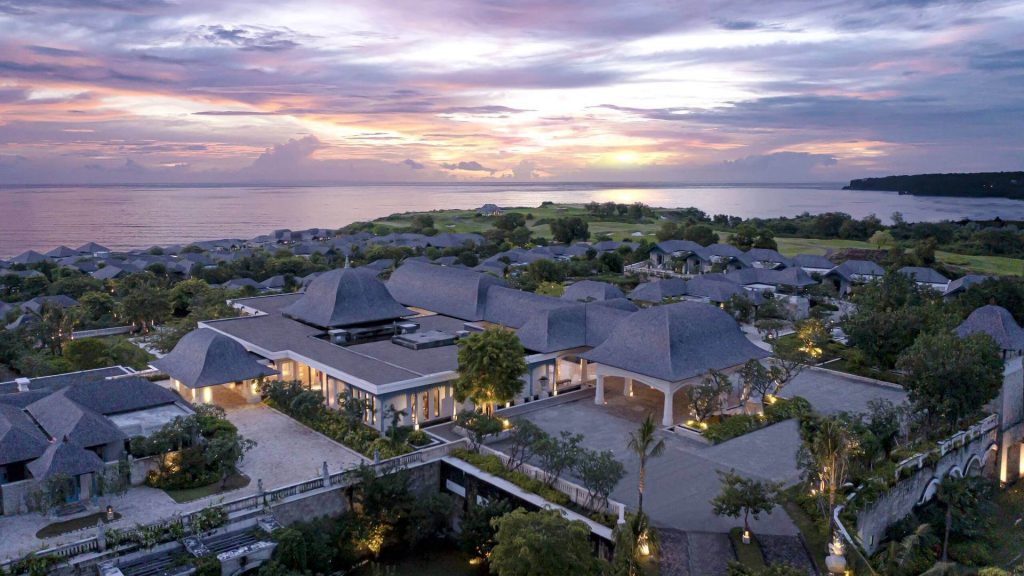 The resort evokes Jeffrey Bava's "Tropical Modernism" style, designed with indoor and outdoor spaces blending architecture, interiors and lush landscapes, combining local materials with contemporary luxury. You have exclusive access to a private beach.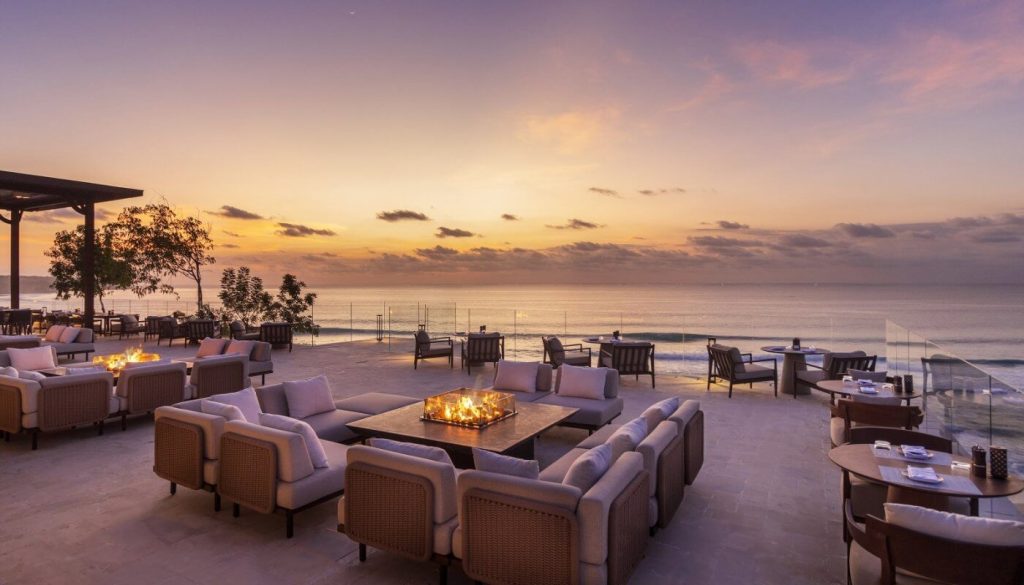 Jose Silva, CEO of Jumeirah Group commented, "Bali is known for its mesmerizing beauty and rich cultural heritage that sets it apart from other islands around the world'. Jumeirah Bali is a signature concept that blends the spirit of landscape design with our exceptional hospitality, offering visitors truly extraordinary and unforgettable memories to reconnect with nature.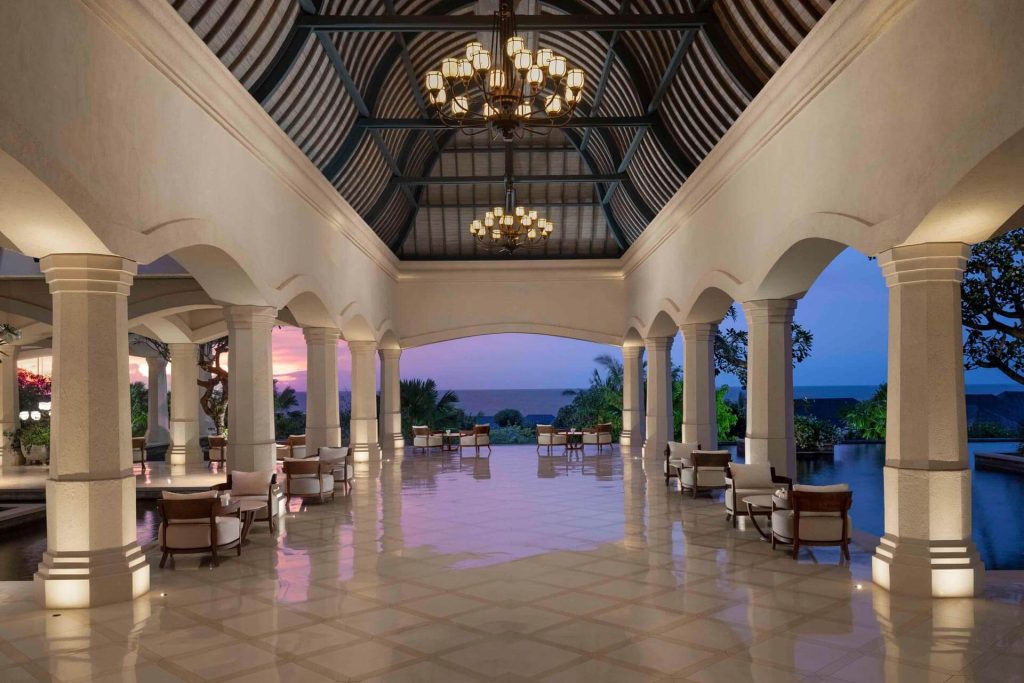 Gastronomy and Wellness With A View
The resort comprises 123 one- and two-bedroom cliff-top villas and a four-bedroom royal water palace, all with private pools and outdoor living areas with ocean and garden views.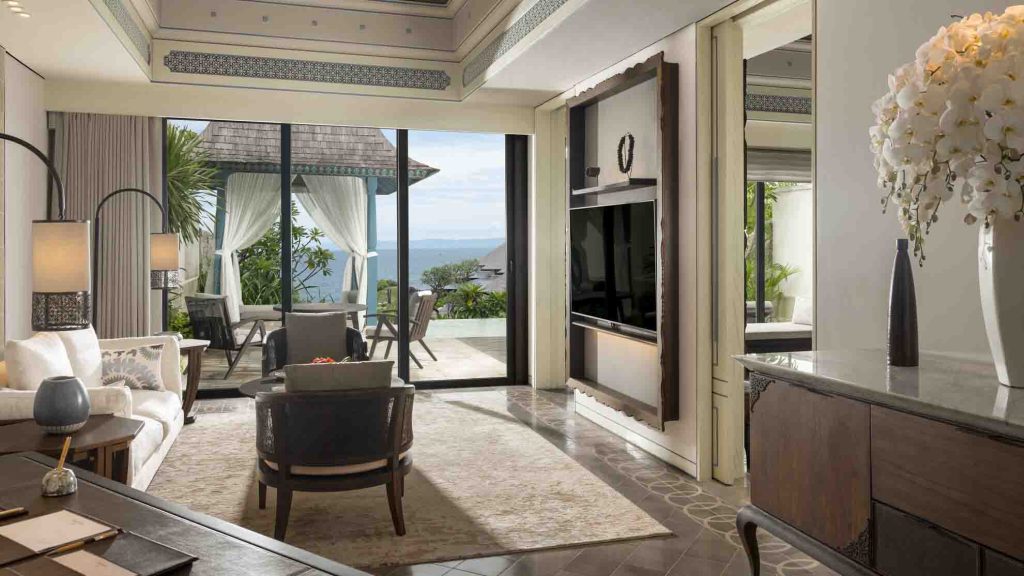 Chef Vincent Leroux oversees the resort's three beachfront restaurants and bars: AKASA Gastro Grill opened a waterfront restaurant in June for a dining experience that features old-fashioned cooking methods in a sunset-view dining room with specialist mixologists and DJ by Ocean FRESH for farm-to – Balinese and Southeast Asian cuisine tables, and MAJA Sunset Pool Lounge for cocktails and drinks in one of the infinity pools.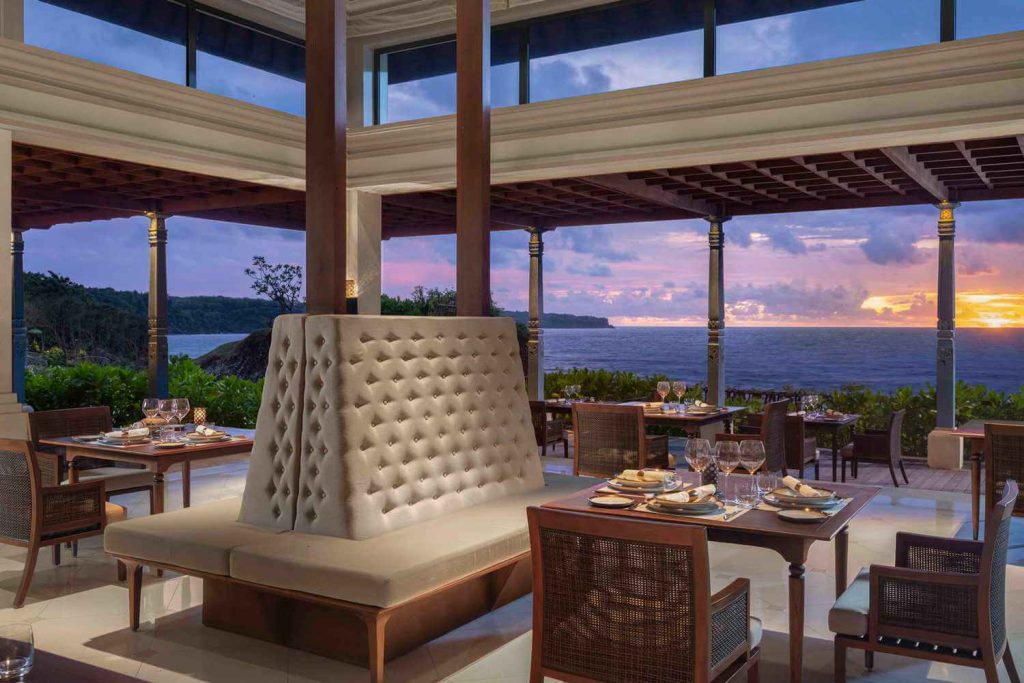 The resort is also home to Jumeirah's award-winning Talise Spa, which fully opened in July and offers therapies based on ancient Balinese techniques and includes the island's only traditional Turkish hammam, as well as a sauna, steam room and Vichy shower. Guided meditation and yoga classes are led by resident yoga masters.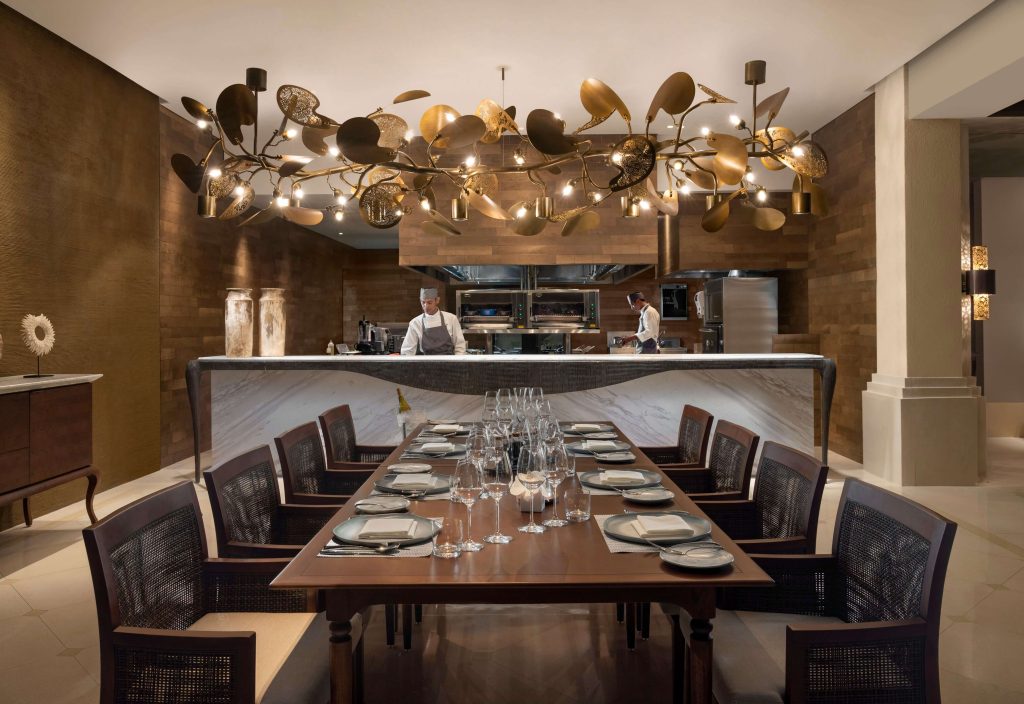 Or for a more relaxed morning ritual, the Blessing on Bali experience is a must-do. Start the day with sunrise on the beach followed by a traditional Melukat water purification ritual by Mangku, the local priest. This spiritual journey can be combined with a sound therapy healing session followed by a waterfall massage – total bliss.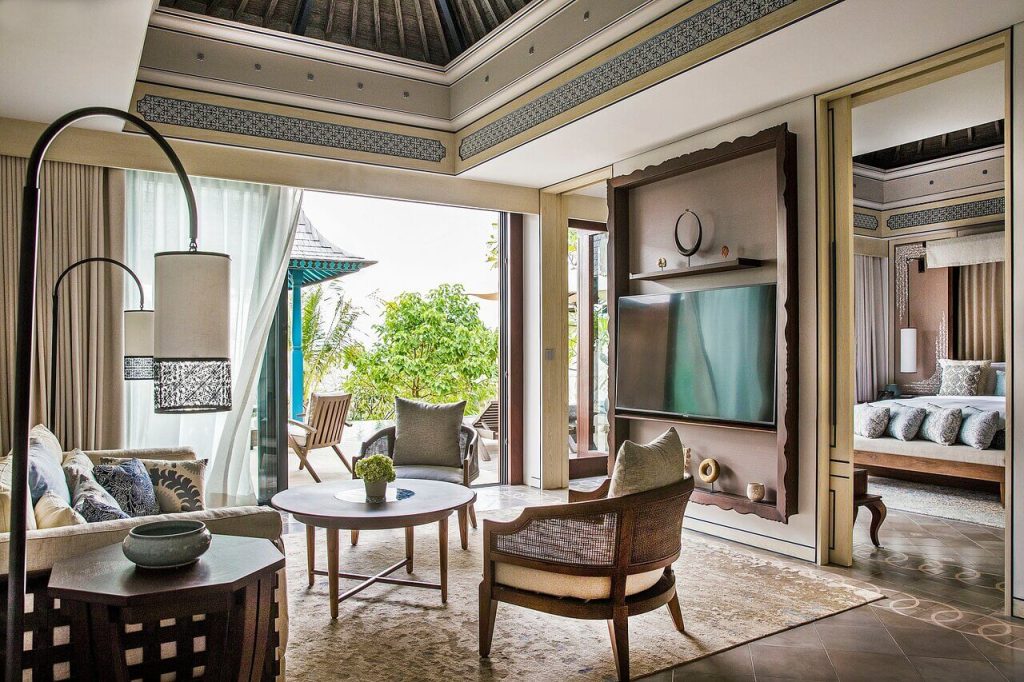 Guests can take advantage of the resort's state-of-the-art fitness center, hiking trails and enjoy the resort's infinity pool and kids club.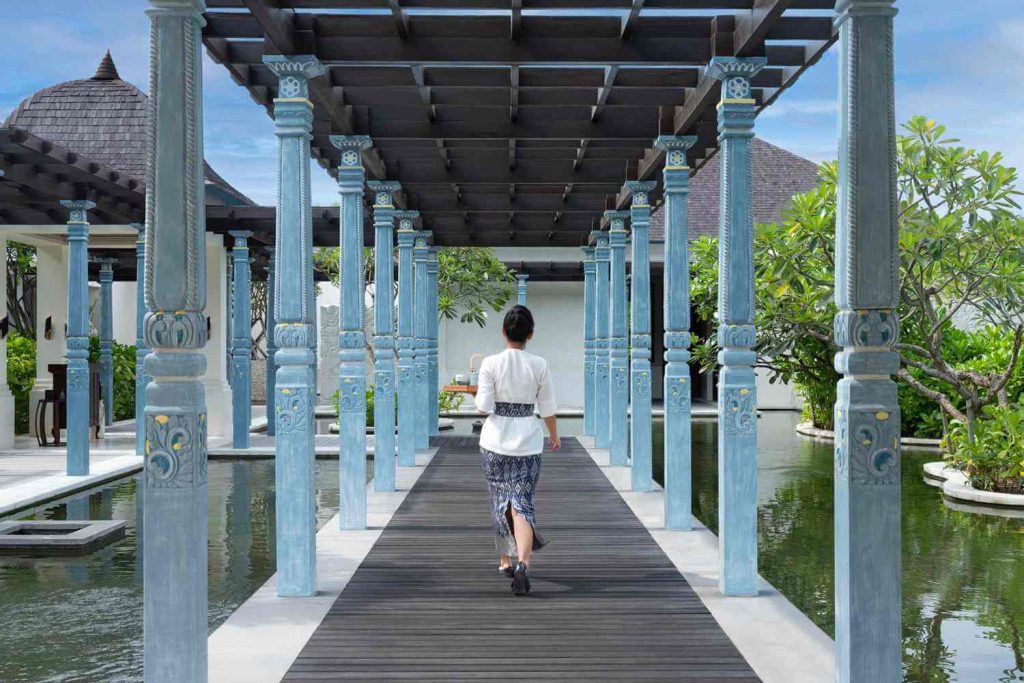 The resort is managed with sustainability in mind and supporting the local community through the Jumeirah Uluwatu Foundation. Ram Hiralal runs the resort as General Manager.