Hotel Clicquot is making its sparkling return to The Gold Coast Australia this spring, where guests can live the ultra-luxe champagne life.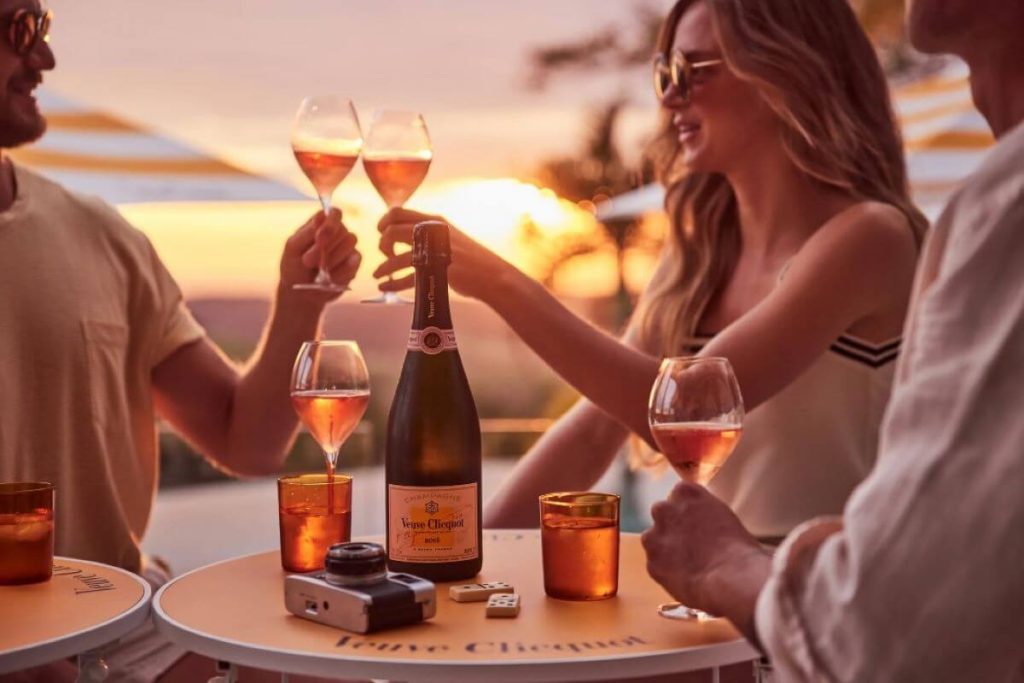 There are many amazing things in life, one of it is the Clicquot hotel that gives visitors a chance to enjoy the best time, creating sweet memories and having a fresh breath of nature. Giving a chance to unwind the mind and soul of the choking pressure of life challenges.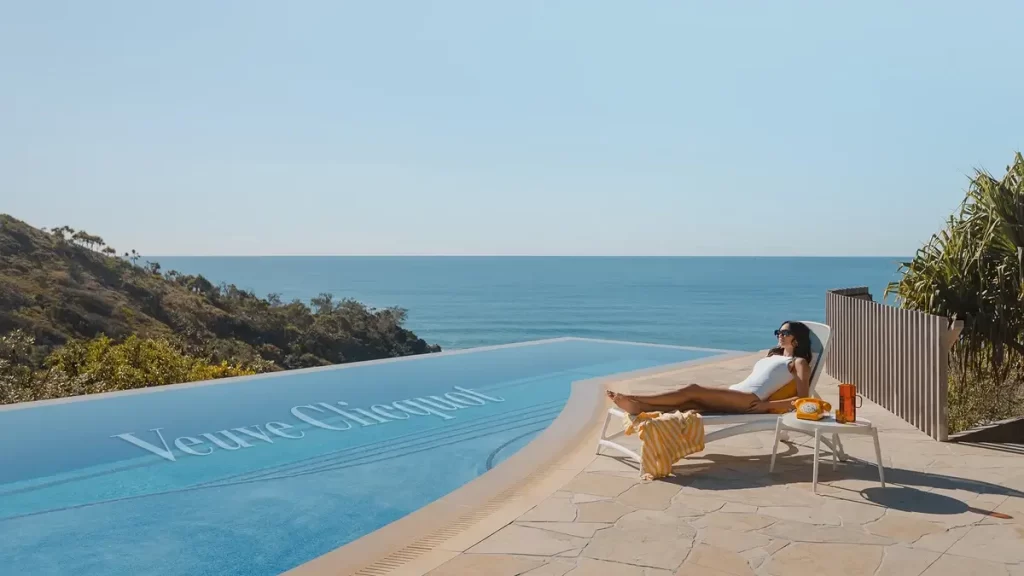 After the successful pop-up launch Byron Bay in 2021, Veuve Clicquot welcome its new 2022 home to a new hotel in Noosa on Australia's stunning Sunshine Coast.
The hotel welcomes guests until November 3rd – 13 and offers an unforgettable experience inspired by the Veuve Clicquot "Solare" lifestyle. Guests excited about extraordinary moments are invited to settle down in paradise…
This chic, opulent and full of fizz, Vueve Clicquot is celebrating in grandeur style .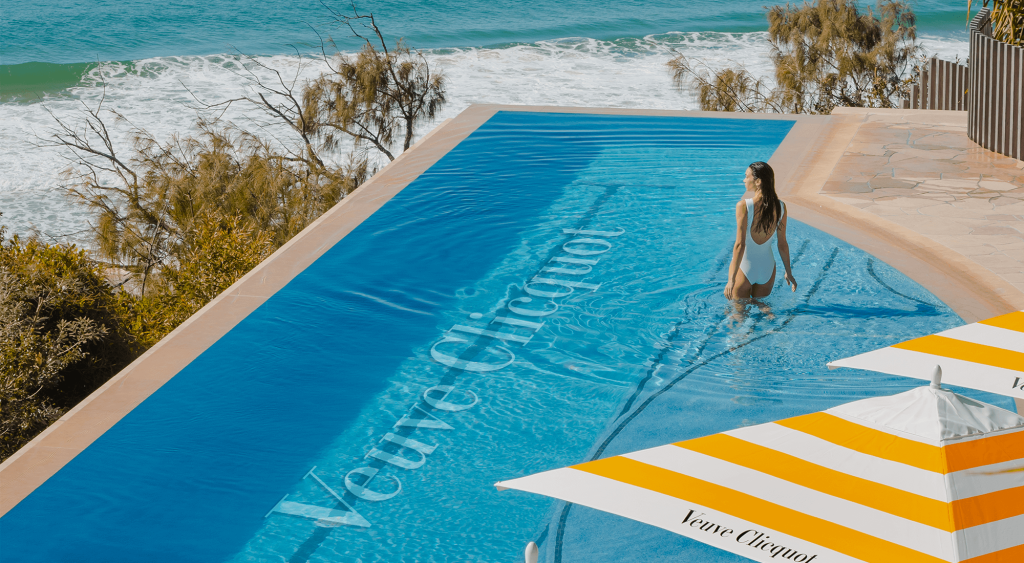 Designed by architect Noel Robinson, the hotel offers stunning ocean views from an infinity pool, private access to Noosa Beach and National Parks, a cinema, hair salon, spa and more. Every detail resonates with Clicquot signature yellow design accents and vintage-chic inspiration, combining refined luxury with sustainability. The hotel is built from the same hemp material used by Maison for its product packaging, while the solar panels, green walls and even the menu reflect Veuve Clicquot's deep connection with nature and its preservation.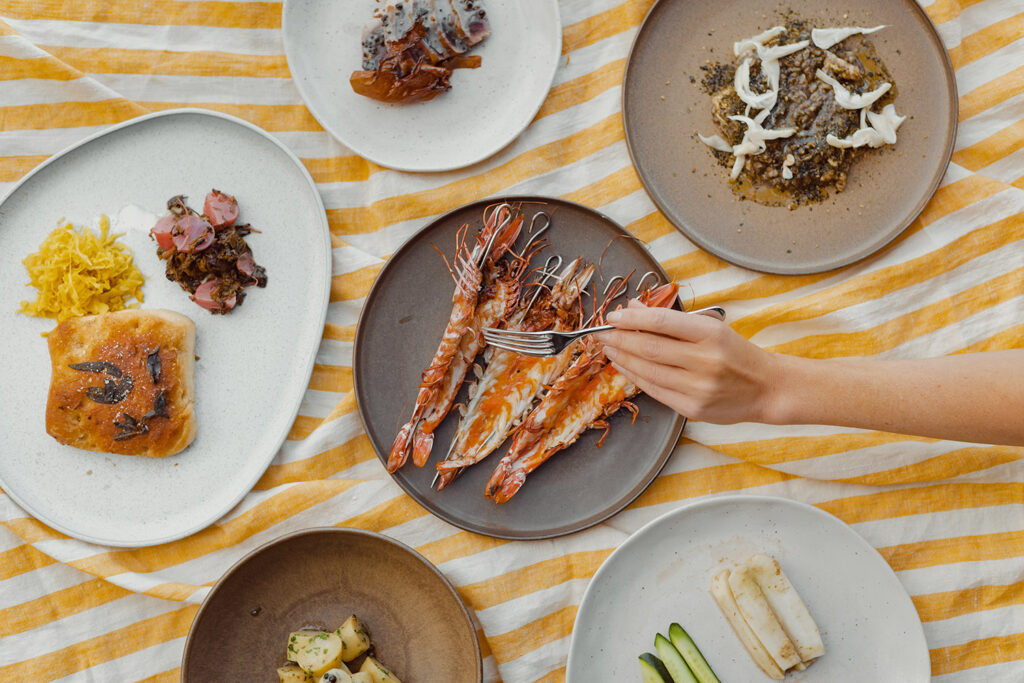 Hotel Clicquot also offers its guests an extraordinary gastronomic adventure. The day begins with breakfast prepared by the hotel's private chef and ends with a late night meeting at the Clicquot bar for Cuvées Veuve Clicquot or Maison's 250th birthday burger, made with Maison's signature yellow Veuve Clicquot label.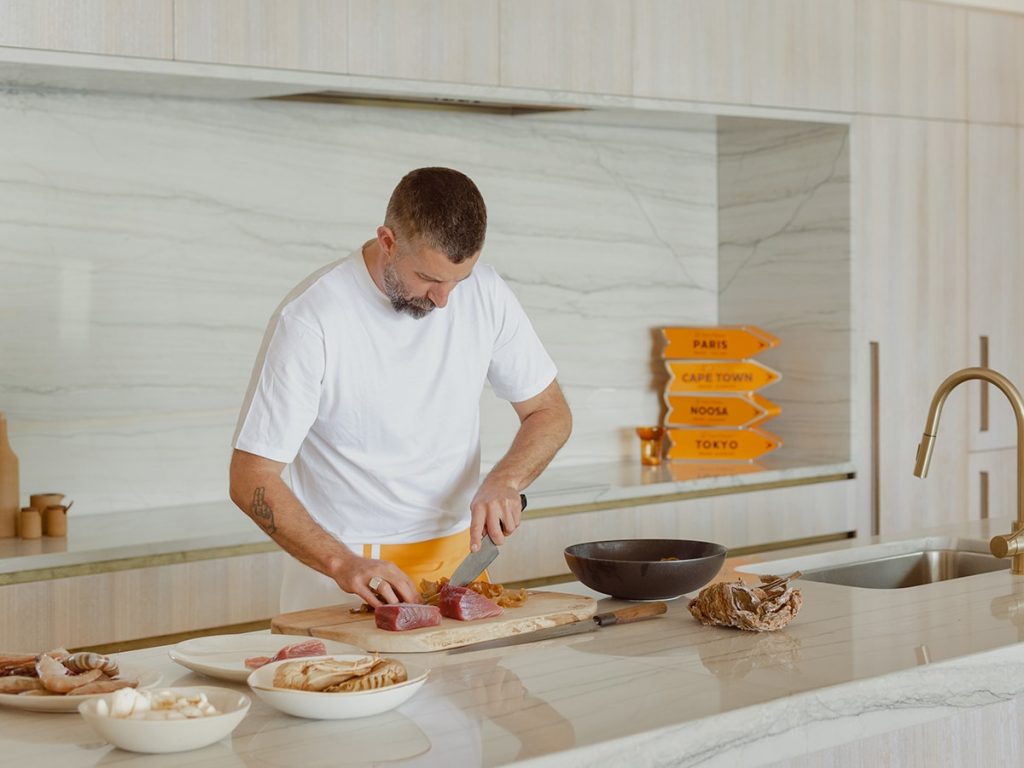 The ultimate dining experience is the special Garden Gastronomy menu created by Executive Chef David Moyle paired with La Grande Dame's Veuve Clicquot, in particular La Grande Dame 2008, one of Maison's most extraordinary vintages. A variety of fun awaits guests at Hotel Clicquot from relaxing by the pool under a Clicquot umbrella, to surfing lessons on a Clicquot surfboard, to private picnics with Veuve Clicquot Rosé. There is also a 24-hour Click for Clicquot concierge service and a sommelier to guide guests' champagne journeys.
"This year, Veuve Clicquot celebrates its 250th anniversary and celebrates Madame Clicquot's bold and innovative heritage and the brand's optimistic 'solaire' culture," said Jean-Marc Gallo, President and CEO of Veuve Clicquot. "Hotel Clicquot is perhaps the best expression of the optimism and joy that lies at the heart of our home. We're excited to celebrate this milestone by once again hosting the world's only Clicquot Hotel on this beach, this time on the beach in beautiful Noosa."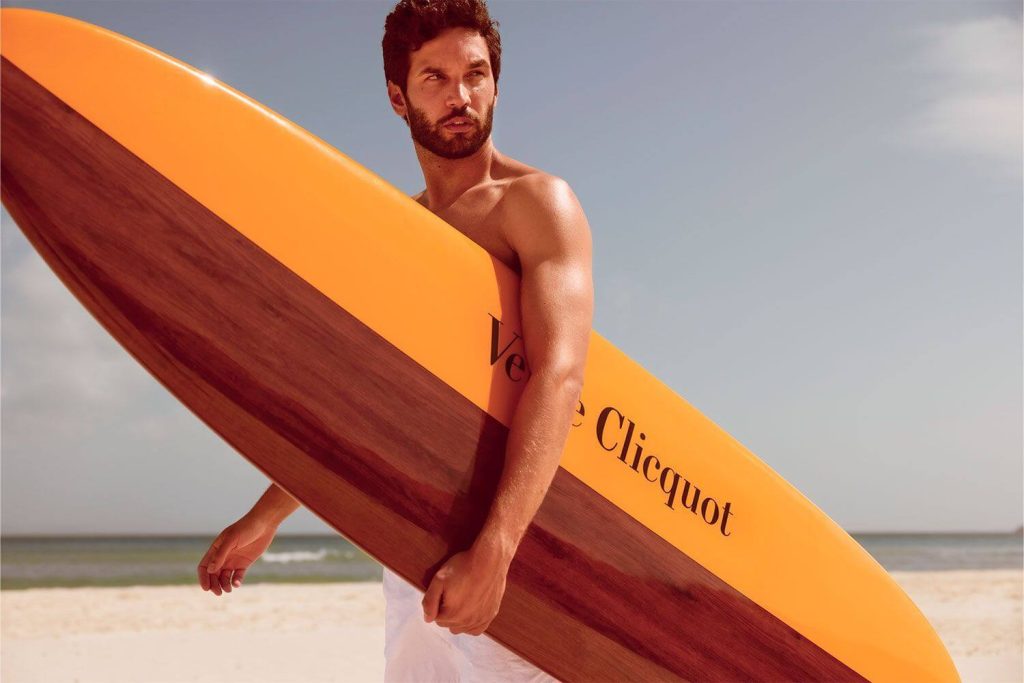 To find out more about the bustling vacation spots in Veuve Clicquot, visit Hotel Clicquot.