Located in the Toyama Prefecture not far from the city of Osawano is the bizarre park known as the Fureai Sekibutsu no Sato. Over eight hundred stone statues of human figures once stood in the park, but they have since been overtaken by overgrown vegetation. The feeling that one's every move is being monitored is overwhelming to guests. Buddhist deities are depicted on some of the statues, while the faces of historical figures are captured on others.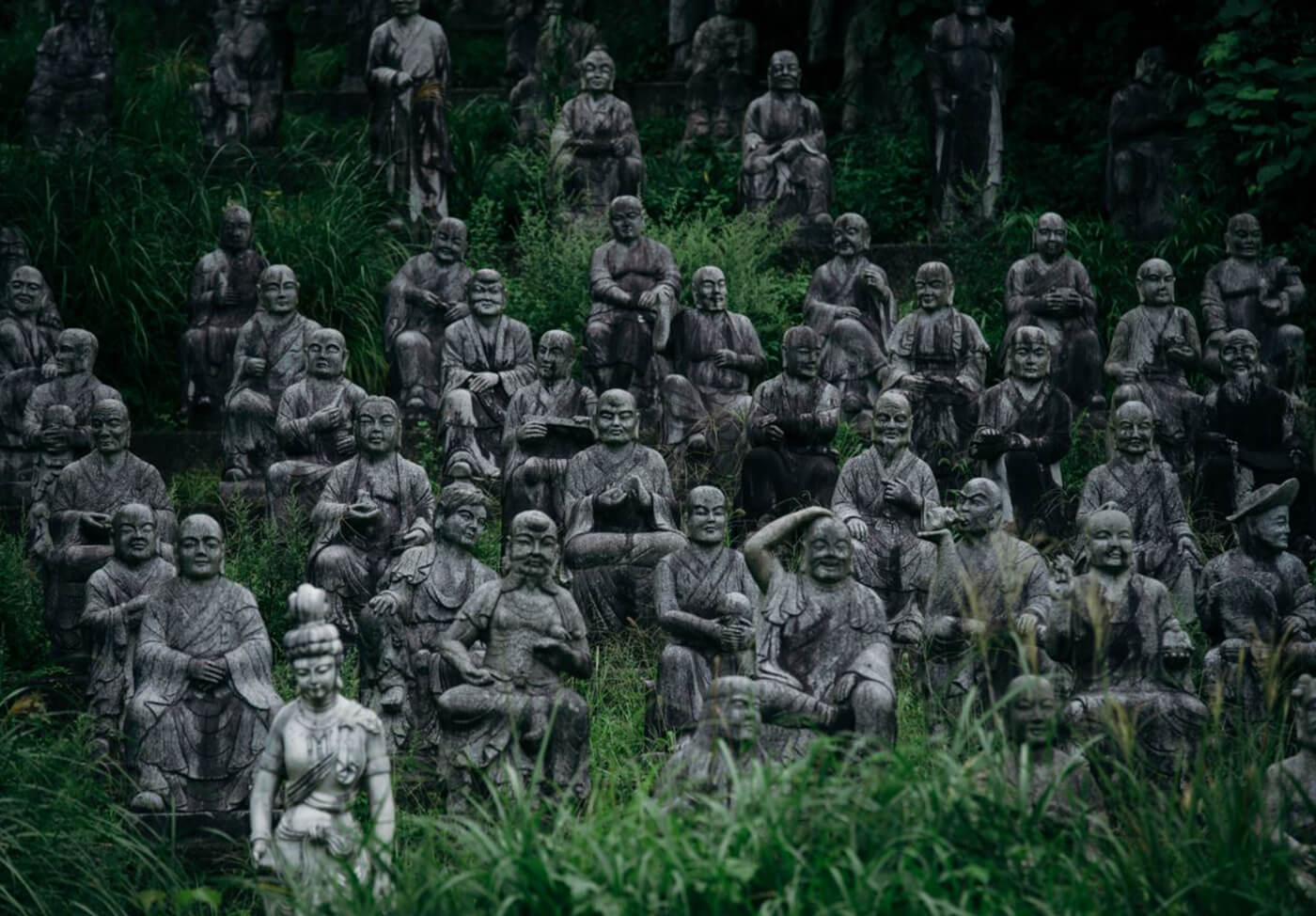 Literally translated, "the village where Buddhist statues can be found" is "Fureai Sekibutsu no Sato." In 1989, a Japanese businessman named Mutsuo Furukawa commissioned a Chinese sculptor to create this work so that he could forever honor the gods and heroes who had played a role in his life. His goal was to design a park where people could go to unwind. The price tag came in at 6 billion yen, or roughly $56 million. In addition, he constructed a bus terminal with connections to the city.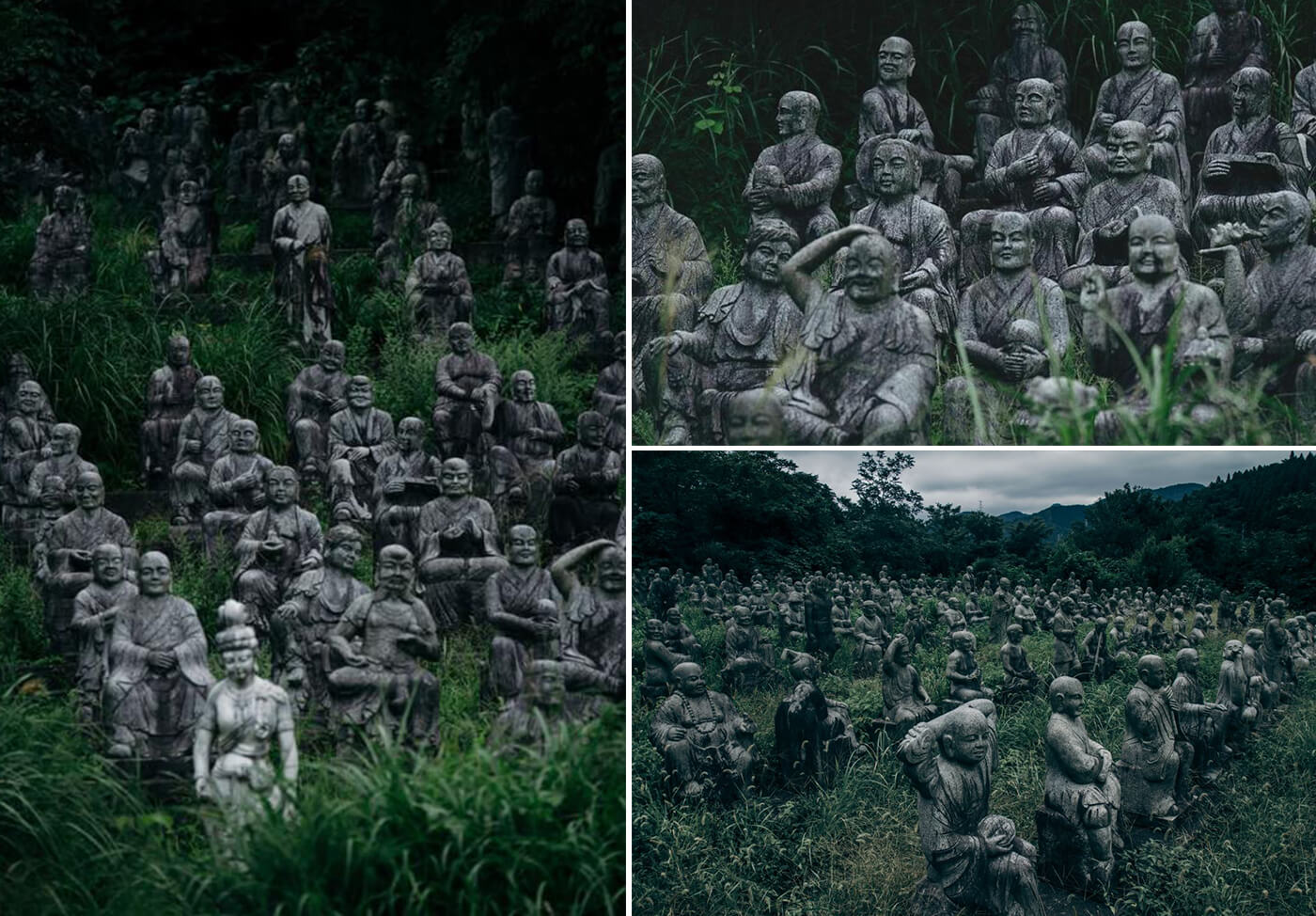 Guests to the park today may feel as though they have stumbled into Medusa's lair, only to catch sight of the monster's snake-like eyes and be terrified for life. Photographer Ken Ohki (aka Yukison) captured this eerie park for his series "unreal landscapes," which has become an instant classic.
The young photographer claims he accidentally stumbled upon the park and felt uneasy, as if he had entered a restricted area. He says he had a terrifying experience and took the pictures without turning around. The statues are said to come to life at night when the park is completely covered in darkness.