Accommodations on the slopes, close to the trails, are highly sought after by skiers. The tropical analogue is the swim-up room, from which guests can enter a private swimming pool.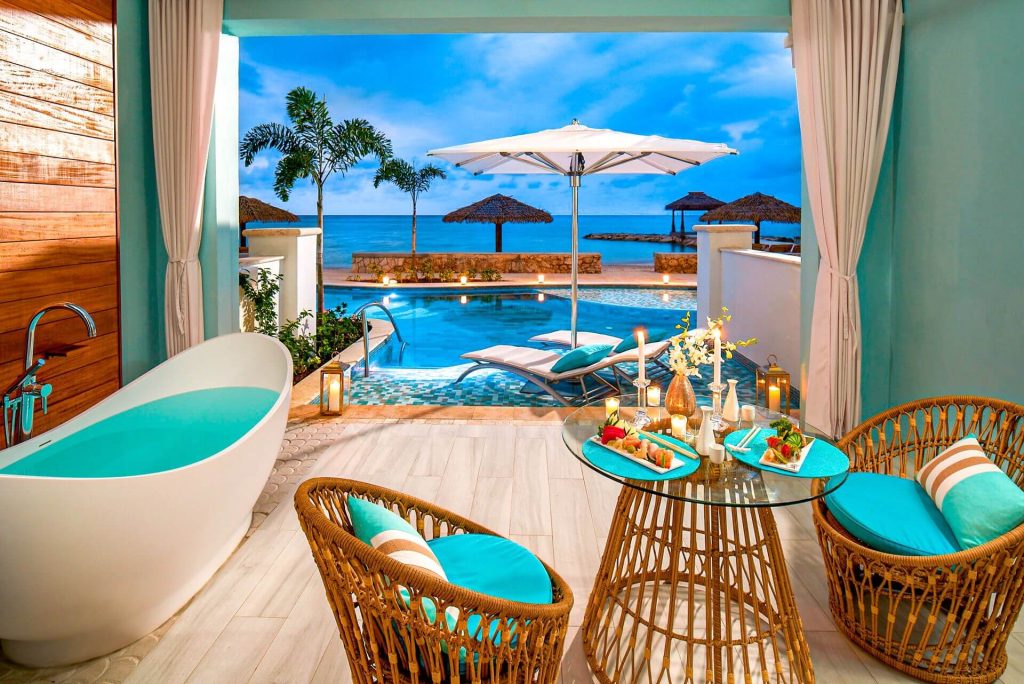 As part of a new trend in hotel accommodations that goes beyond soaking tubs and patio hot tubs, swim-up rooms offer a more affordable alternative to suites with private pools or those located directly on the beach.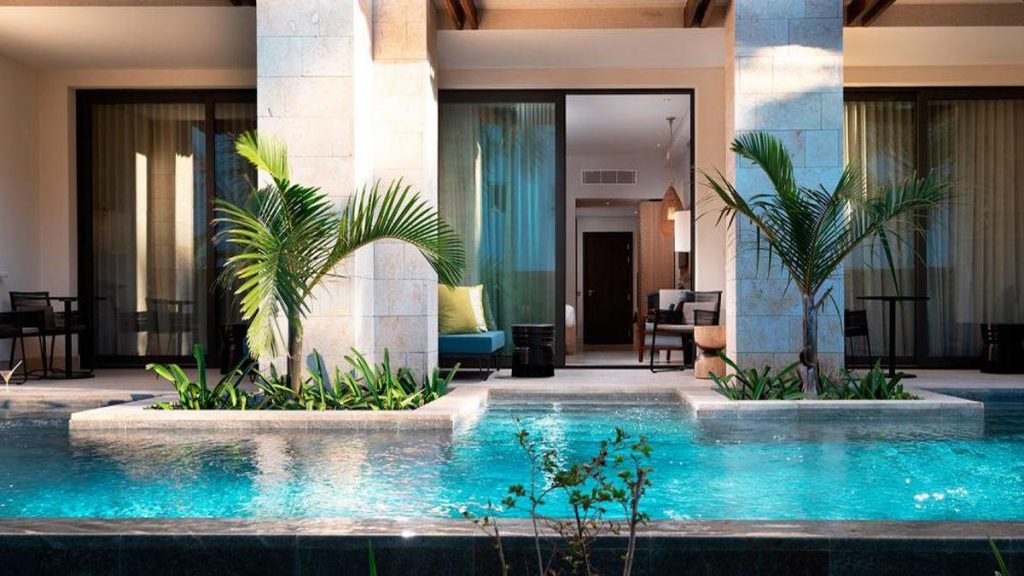 Some examples of Caribbean and Riviera Maya hotels with swim-up rooms are as follows:
Calabash Cove, Saint Lucia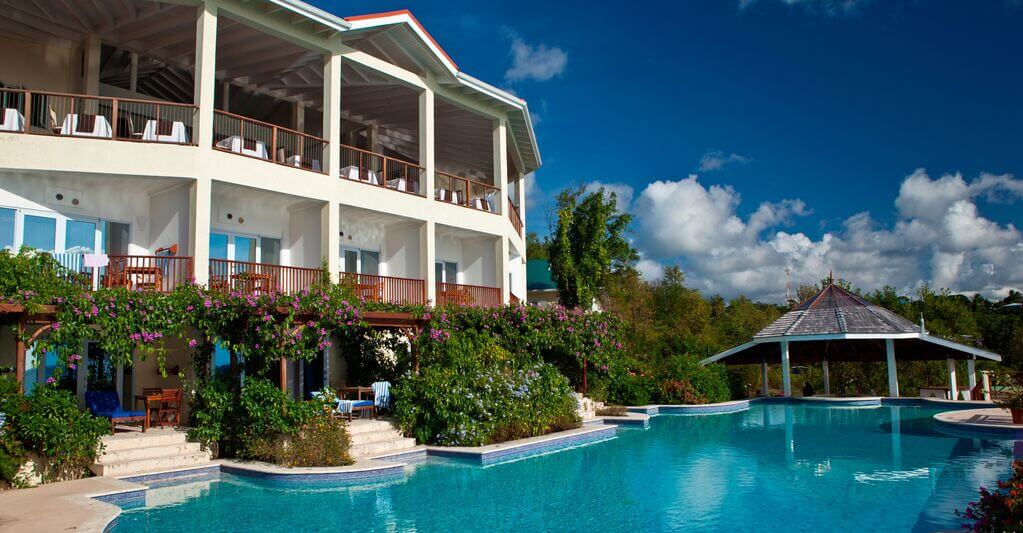 The hotel's swim-out rooms are the frosting on the cake at Calabash Cove, an exquisite resort on a breathtaking beach. There are four junior suites with direct access to the hotel's infinity pool and swim-up bar.
Sonesta Ocean Point Resort, St. Maarten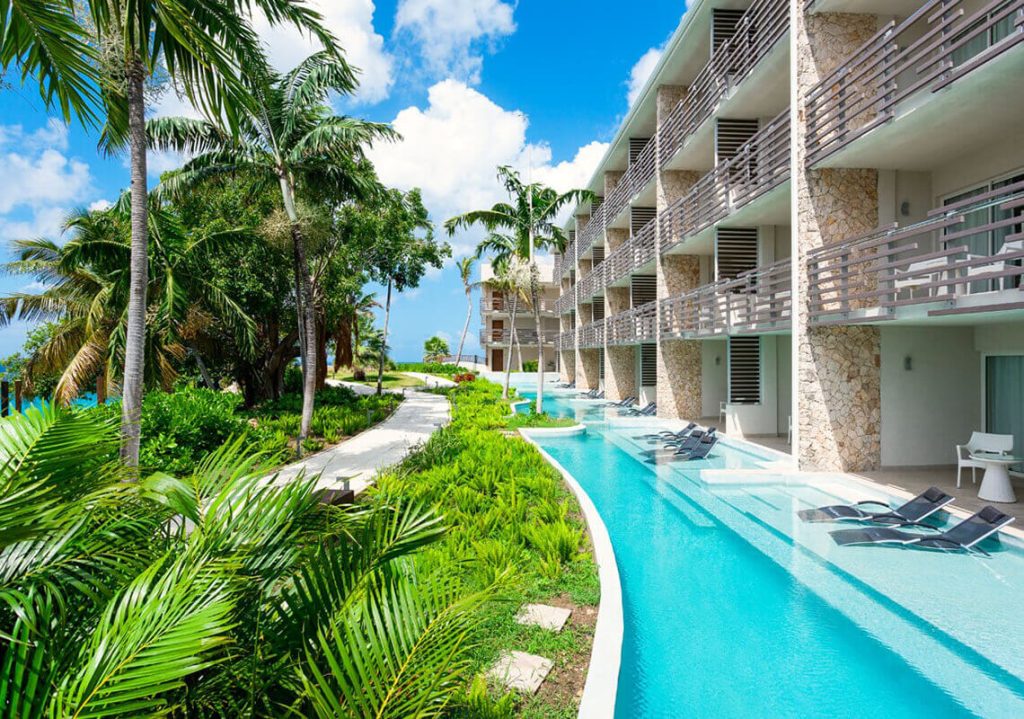 Relax on lounge chairs that are two-thirds submerged in a pool outside your accommodation at an all-suite hotel. The hotel's 130 suites all have ocean views, but the swim-up suites with their butler service for poolside cocktails also feature floor-to-ceiling glass walls and sliding doors that can be opened entirely.
The Grand Reserve at Paradisus Palma Real, Dominican Republic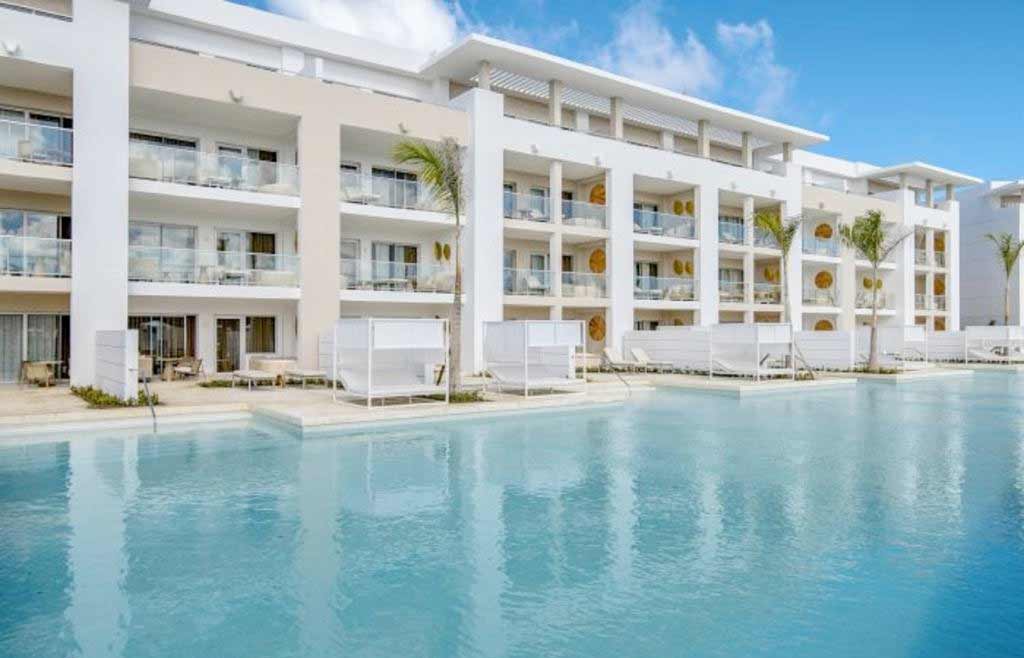 Suites with one or two bedrooms are available, and most of the ground-floor rooms at this all-inclusive resort in Puna Cana have direct access to the resort's swimming pools.
Secrets Maroma Beach, Cancun, Mexico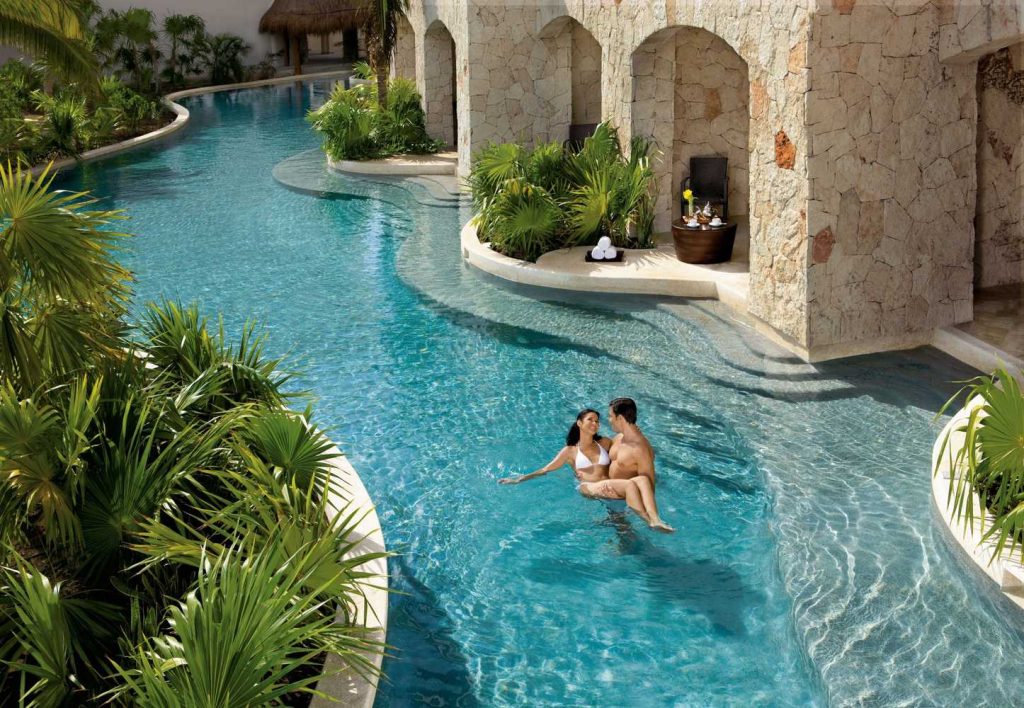 In this hotel near Cancun, only the Presidential Suite has its own private pool, but all of the junior suites have patios that lead directly to the hotel's serpentine pool on the ground floor.
Sandals South Coast, Jamaica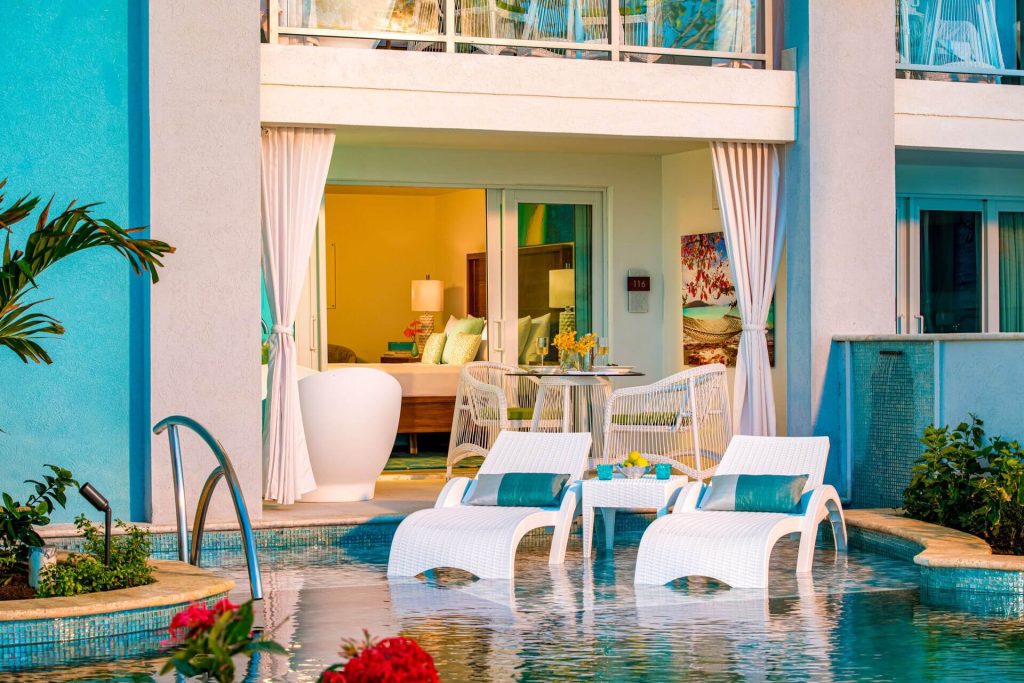 Sandals, a network of all-inclusive resorts, has made a major investment in the pool business. The great majority of Sandals resorts in the Caribbean, from Jamaica to Saint Lucia, now offer swim-up rooms. Twenty modern Rondoval Suites with private pools can be found at Sandals South Coast. Each spherical structure features its own private plunge pool in addition to having direct access to a zero-entry swimming pool that stretches for 17,040 feet and is reportedly the longest in the Western Hemisphere.
Serenade Punta Cana Beach & Spa Resort, Dominican Republic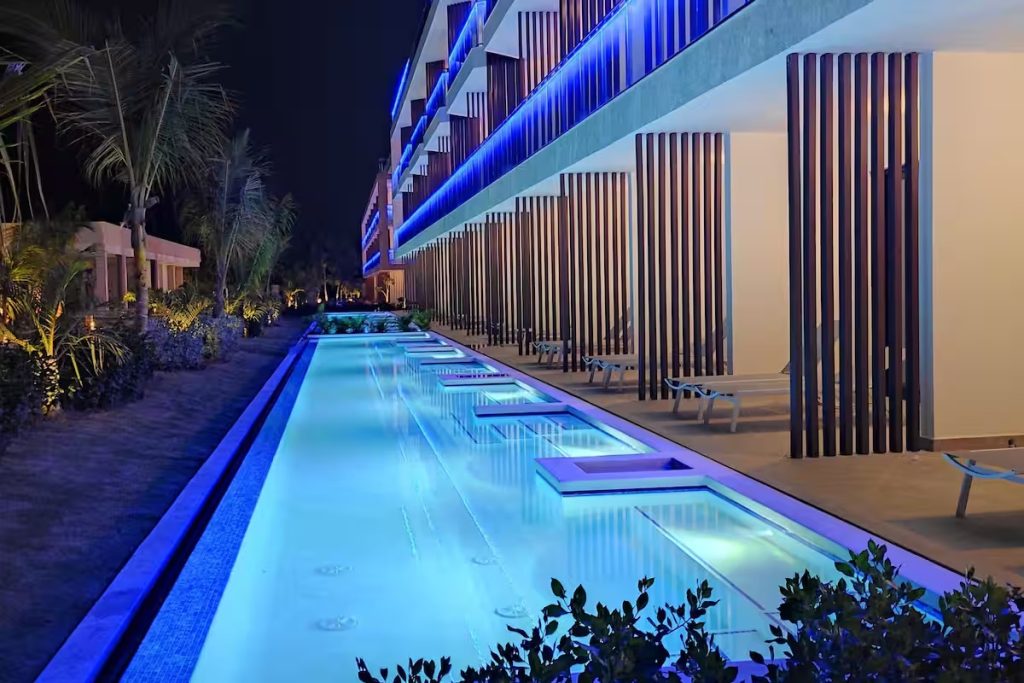 The long, rectangular pools at Serenade Punta Cana extend the length of the building's base, surrounding the four-story room blocks. The accommodations at the Serenade Punta Cana's ground floor all feature spacious terraces with direct access to the water. Both king and queen beds are available in each room.
UNICO 20˚87˚ Hotel Riviera Maya, Mexico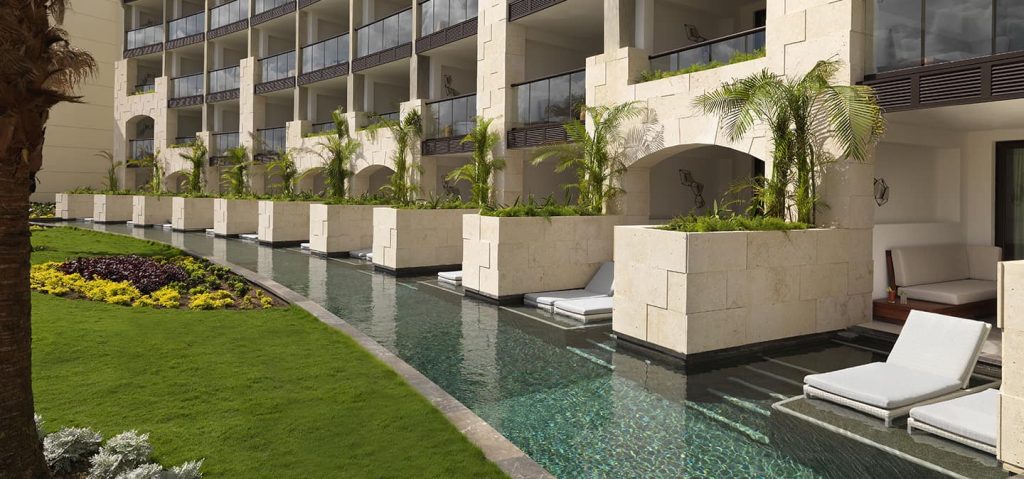 There are king rooms available at this resort, and they all offer private balconies and access to the pool. The Alcoba Swim-Up Rooms are the name given to these accommodations. Each deck has a pair of floating lounge chairs on a low platform and two walls that are high enough to shield you from prying eyes.
Sanctuary Cap Cana, Dominican Republic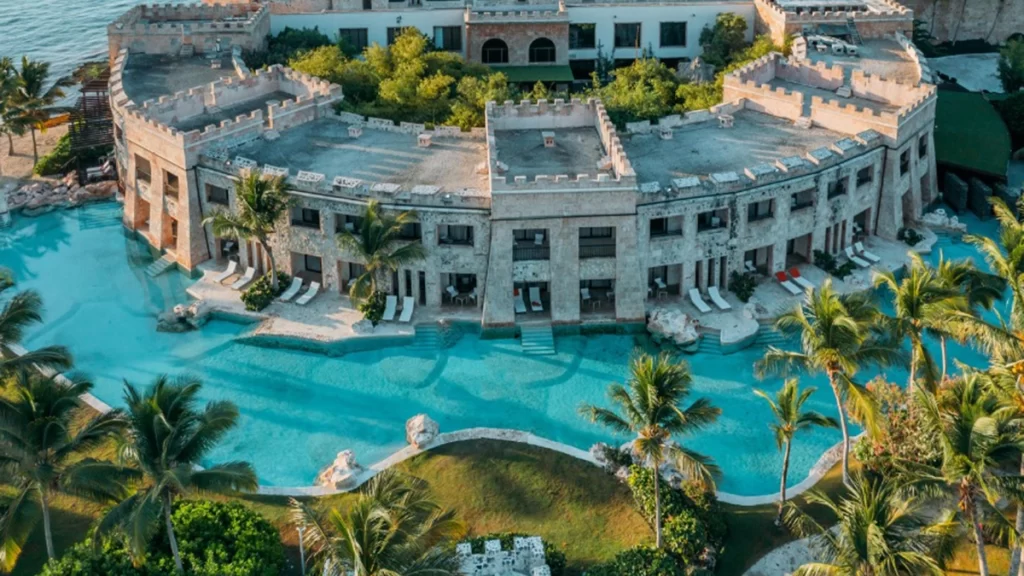 The unusual, round Castle building looks like a fortress, and the saltwater swimming pool that serves as a "moat" is shared by the swim-up rooms that have king-size mattresses, jacuzzi baths, butler service, and comfortable living areas with outdoor furniture.
Live Aqua Beach Resort Punta Cana, Dominican Republic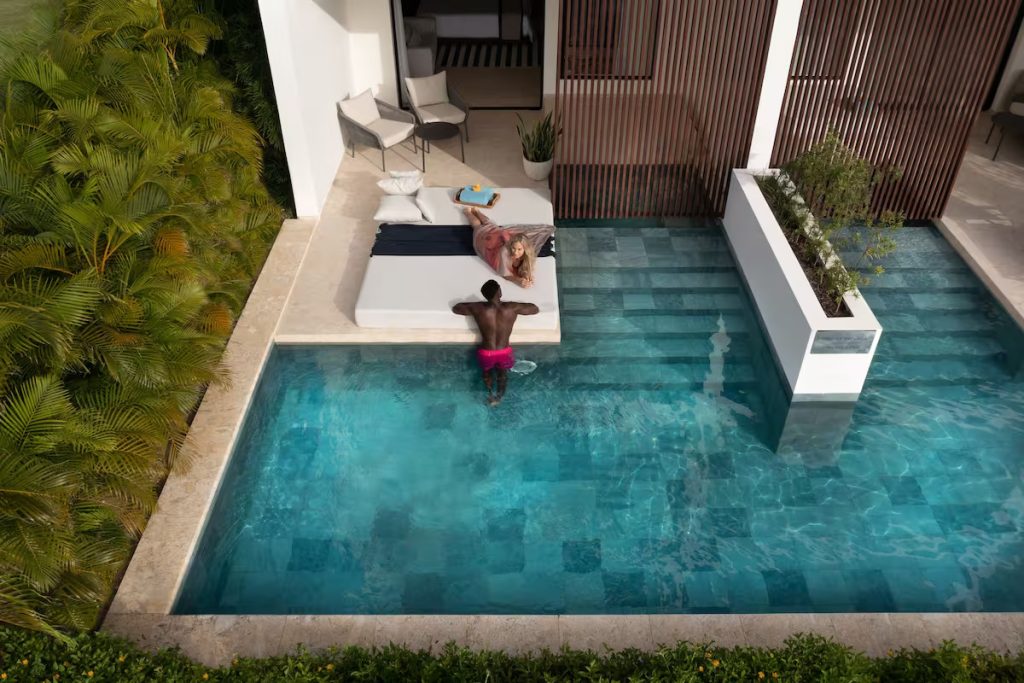 The Aqua Club accommodations at this Punta Cana hotel have private patios with jacuzzi tubs that open up to a private pool area. Outside of the hotel within a hotel, there are additional premium swim-up rooms available for a reduced rate.
TRS Cap Cana, Dominican Republic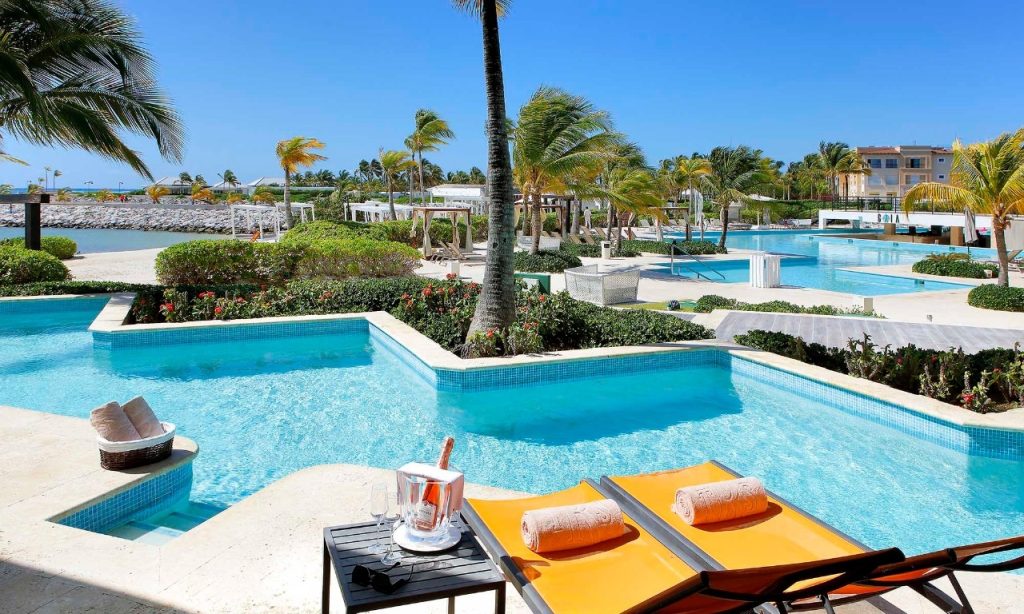 The Junior Swim Up Suites at this Punta Cana hotel have easy access to a common pool and a hammock for swinging lazily. At this adults-only resort, there will be no splashing children to disturb your peace.
Hideaway at Royalton Negril, Jamaica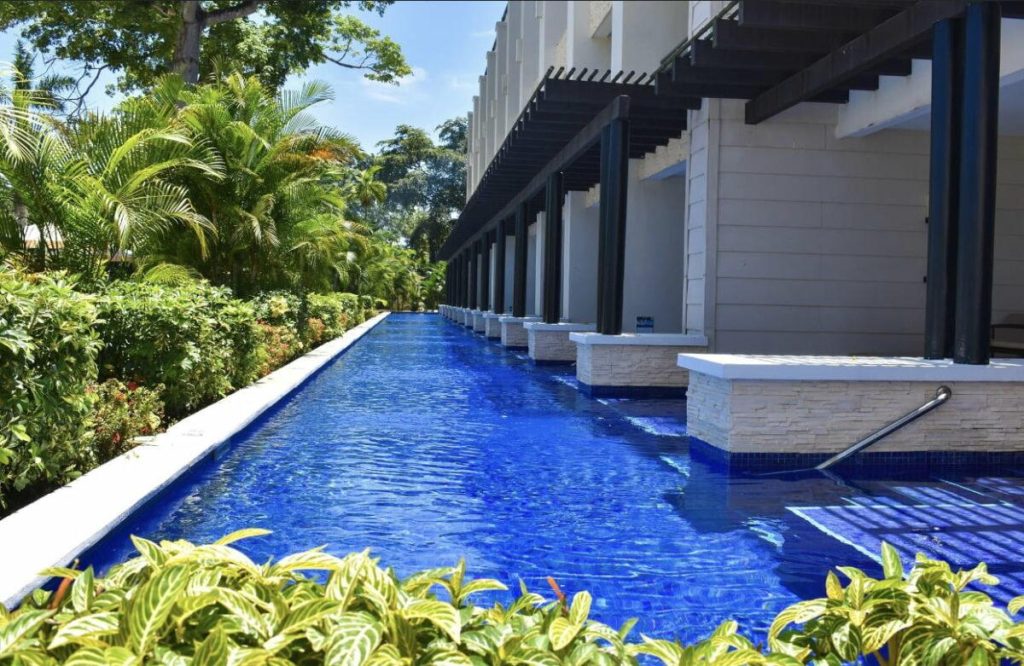 This adults-only resort on Negril's Seven Mile Beach has swim-up junior suites in addition to 140 regular and Diamond Club rooms. Each room here has its own door that opens right up to the pool deck.